Welcome dear readers to Blogtoberfest Day 8. I have decided to share a topic close to my heart (for reasons unknown, I am just drawn to all things Mermaid) -
Mermaids
.
Mermaids are essentially maidens of the sea, mythical creatures with the head and body of a woman, and the tail of a fish instead of legs. Sensual, seductive and mysterious, a fascinating being. Many swear that they do exist, some are sure they only exist in fairytales and myths. For those wishing to explore the Mermaid Folklore, I can highly recommend these two books, both of which I am proud to own.
A Mermaid's Tale - A Personal Search For Love and Lore by Amanda Adams :
"From the seas of antiquity to the city streets of today, A Mermaid's Tale explores the myth and meanings of the mermaid. Beginning with Melusina, the bathing mermaid par excellence, Amanda Adams goes on to describe the seductive sirens and their honeyed songs, the powerful Arctic sea goddess Sedna, and the long-haired rusalki or Russian lore, among other legendary mermaids. As she tells their stories, she also expresses a love of the mermaid that surely no sea-bound sailor could ever match. Grounded in cultural anthropology, folklore studies, and intellectual rigor, A Mermaid's Tale also draws on literature, poetry, and mythology for its insights. It is a book filled with depth and detail as it describes Adam's swim through the ocean of her own life in search of the unusual, the beautiful, and the perfectly extraordinary."
shared from
http://www.dmpibooks.com/book/a-mermaids-tale
and
Mermaid Wisdom: Enrich Your Life with Insights from the Deep by Brenda Rosen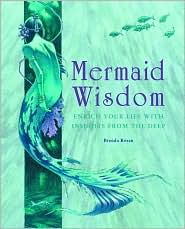 "As sirens and sea goddesses, mermaids have long enchanted humans. Today, with the renewed interest in these angels of the deep, devotees will welcome this unique, new guide to accessing mermaid wisdom for personal growth and transformation. Enter world myths and legends and meet the first mermaid, Atargatis; the Celtic Seal Maiden; Menana of Native America; and others. Unearth universal symbols that make their tales resonate with our own life stories. Dive into the depths of the unconscious, using visualization, journalizing, and other exercises and rituals. Then bring back a treasure of mermaid insights that will nurture the wild, natural woman within and lead the way to happier relationships; greater creativity; and a more balanced and harmonious daily life."
shared from
http://www.barnesandnoble.com/w/mermaid-wisdom-brenda-rosen/1007880416
Here are some other beautiful mermaid things I have found in my online travels.I truly covet this fantastic
Mermaid Paper Doll
, an Animated Articulated Illustration by Martin Obakke and Celena Cavala from
thefiligree
on ETSY.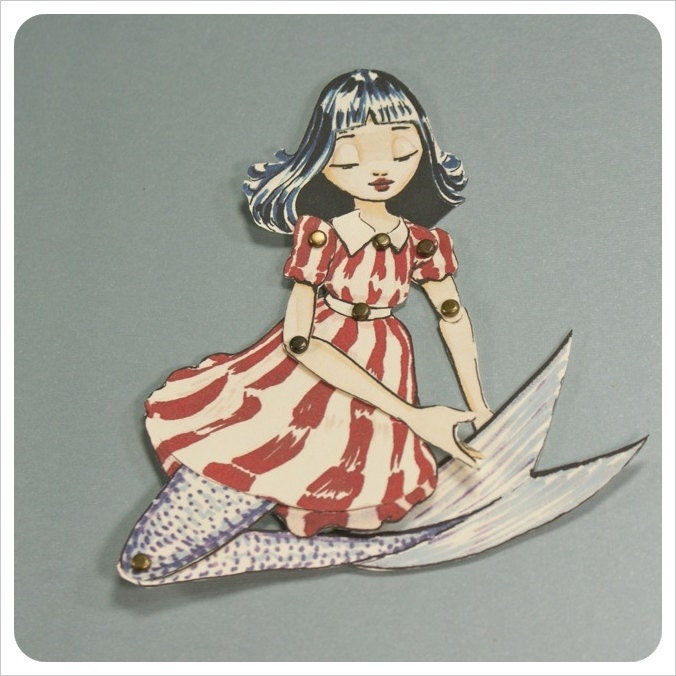 A husband and wife team, Martin Obakke and Celena Cavala live near Nashville.
You really must check out the other amazing work of this very talented couple
"A Menagerie of Fantastic Ooak Art Doll Creatures, Art Prints, Dragons, Paper Dolls and their local fairy tale news, the Filigree!"
I think one could make a bold Mermaid-ian statement with this gorgeous
Red Coral and Recycled Brass Fringe Necklace
by Australian Designer
FullSpiral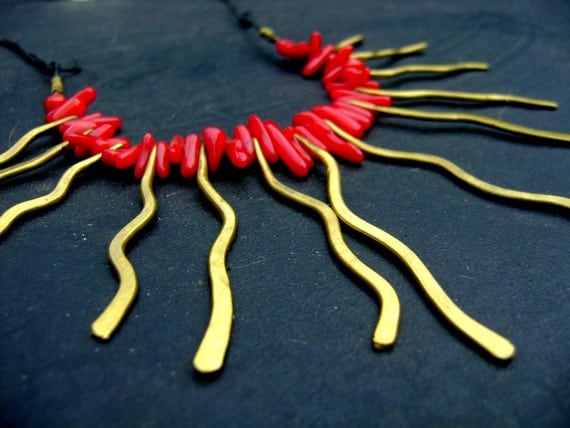 The lovely
Jess
over at
Full Spiral
makes
"Jewelry for forest pixies and urban gypsies. Handmade, organic, nature-inspired & eco friendly adornment for your (r)evolutionary journey".
You can see more
Full Spiral
creations here :
http://fullspiraldesigns.com/
I completely fell in love with this tiny Turquoise Sagittarius Mermaid lovingly created by Bev's Studio.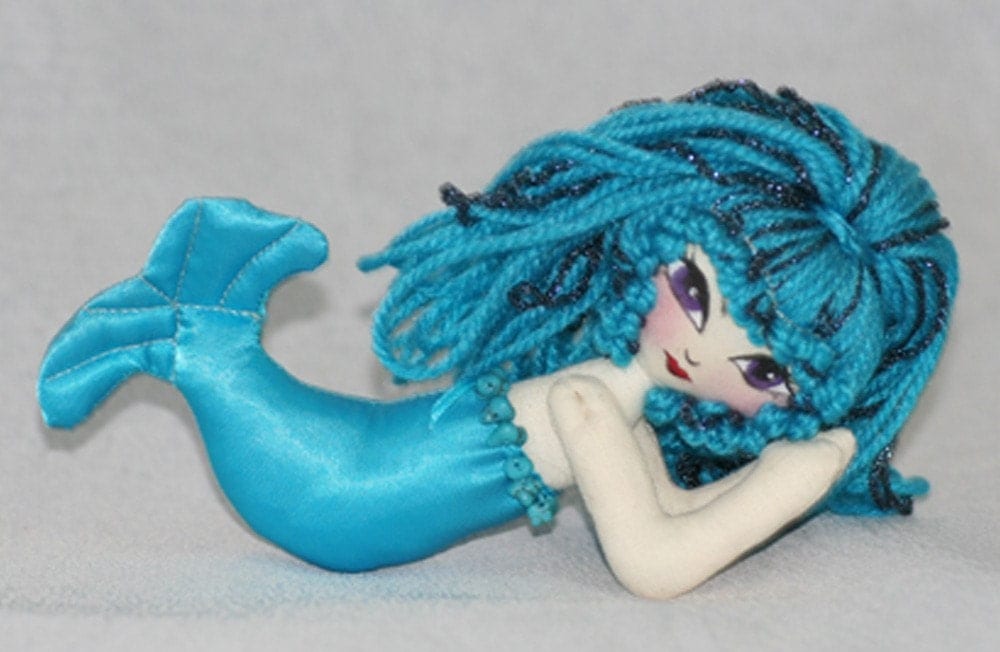 Bev's Studio is : "
a place where magic happens - Here you'll find Fairies, Mermaids, Pixies, Dragons, Creatures and the odd little trinket."
You can see more of these gorgeous creatures created in Perth at : h
ttp://www.etsy.com/shop/Bevstudio
And finally, this post would not be complete without a song about
Mermaids
. Meet another Unearthed band -
Jinja Safari
. I am constantly amazed at the array of Australian Indie music talent out there !
Jinja Safari released a self titled album in 2010 and Mermaids & Other Sirens album in 2011.
Genre: Dance, Roots
Region: Sydney, NSW
Members: Marcus Azon- Vocals, guitars, percussion. Pepa Knight- Keys, vocals, bass, percussion.
Influences: Paul Simon, Arcade Fire, Peter Gabriel
Artist Website:
http://www.triplejunearthed.com/JinjaSafari
Here is their song
Mermaids
filmed at the Secret Garden Festival - it's such a lovely tune ! See you all tomorrow for Blogtoberfest Day 9 xo