Happy Friday lovely Maddabling Blog Readers. Yesterday, the 26th of January 2012 was Australia Day !
How did you celebrate ? I listened to
Triple J's Hottest 100
, ate lamingtons, cocktail sausages and party pies, then watched the fireworks display in our town !
I have a wonderful artisan to introduce this week - meet the lovely Aune from ArtByAune !
Aune opened her Etsy store quite recently and I was browsing Australian Sculpture when I stumbled upon her gorgeous shop ! I think I may have mentioned once or twice before that the best part about featuring artists on my blog is that you get to have a really good look around their shops and you fall in love with new creations every week. Here are two of my favourites from ArtByAune !
 I love the composition, textures and colours in this painting
http://www.etsy.com/listing/83540682/abstract-painting-large-textured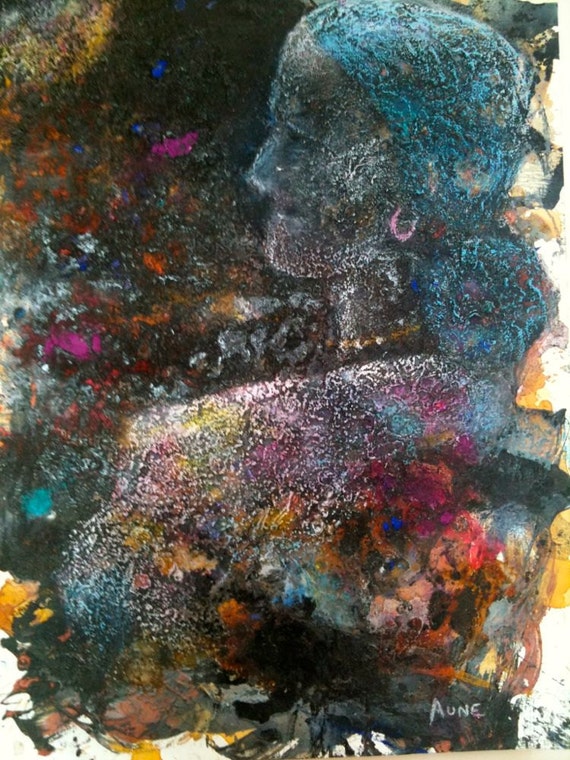 which Aune describes :
"Abstract Painting large mixed media original was created by Aune using Tar, Acrylic and oil pastels on oil paper. It was so fun to create as you are not sure how it will turn out with the reaction of tar and acrylic.Then I added the lady in the oil pastels. It is very textured. the back is a bit marked from the tar."
And then there is this little lady.
http://www.etsy.com/listing/83280449/sculpture-garden-art-original-small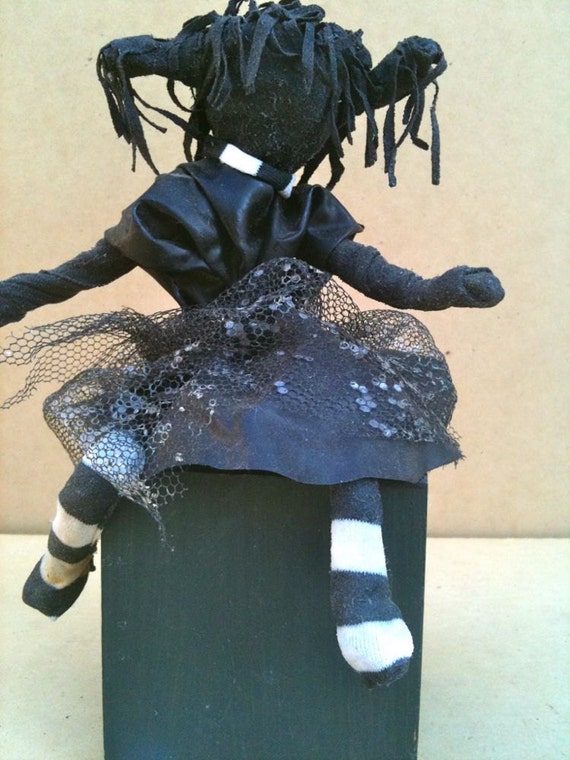 What is not to love ! She really is just the cutest ! Aune describes here as :
"Sculpture Garden Art Original small punky fairy,black witch,indoor,outdoor This garden sculpture is a one off original created by Aune using a wire base and wrapped and dressed with fabric dipped in Wrapertoire / paverpol a textile hardener. sitting on a wooden block."
Dear readers, time for you to take some time just for yourselves now, and explore the Art by Aune Archives. Enjoy and see you all next Wednesday for Wednesday Wishes !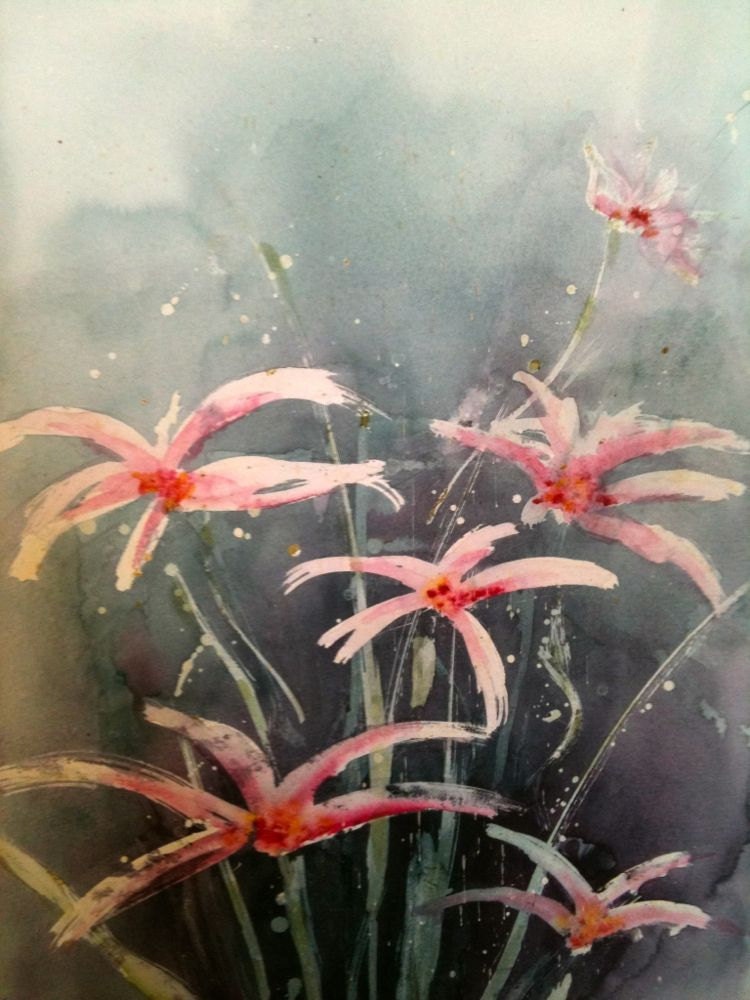 The Art By Aune Archives
Hi ! My name is Aune I live on the NSW/ QLD border of Australia and love it. I started sewing at a young age and wanted to become a designer but family commitments put an end to that. Later I started painting and creating as a hobby in all types of media eg. Watercolour, acrylic, mixed media, mosaics and paper clay sculptures and my fabric garden sculptures.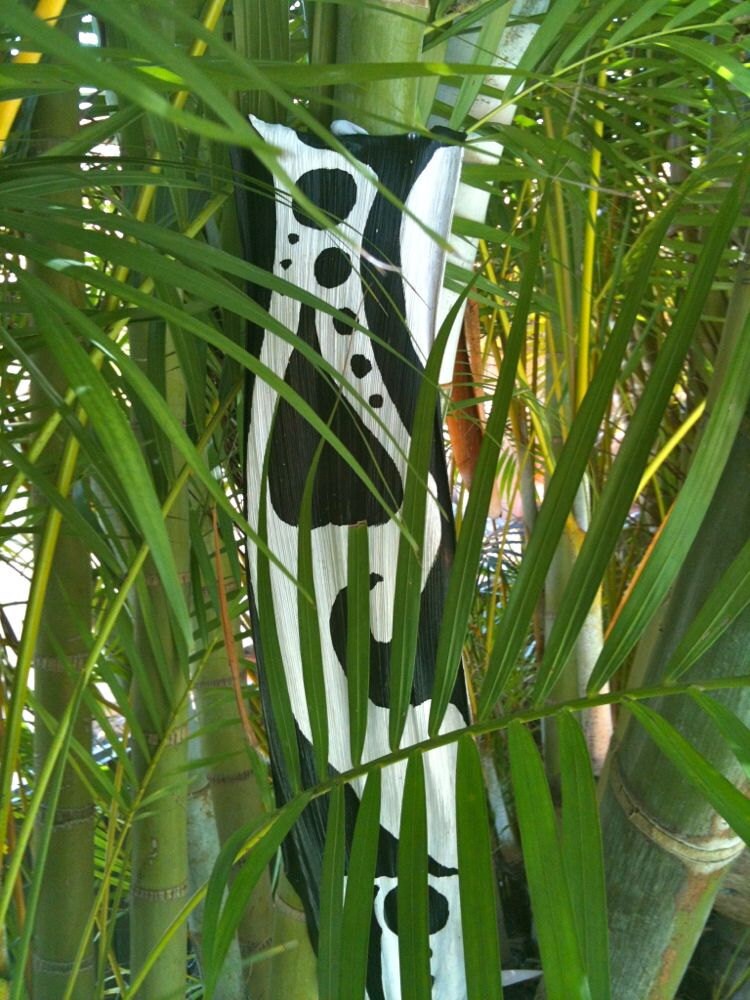 I went to all different workshops to see the different techniques and loved them all. My favourite might be when I just throw everything onto paper and then later look into it and bring out what I see. You never know what you will end up with and that is exciting.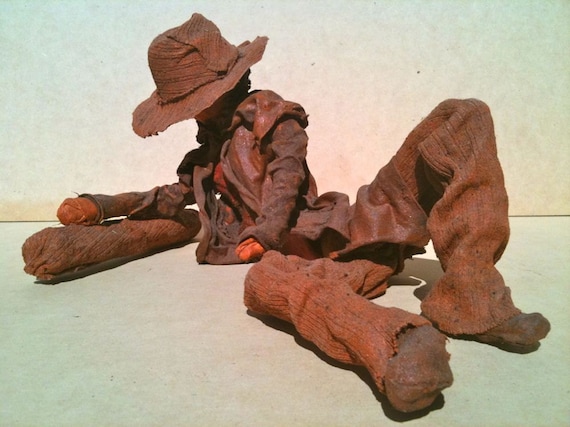 I also started holding workshops with my fabric sculptures - such a fun day, you have ladies saying they haven't got a creative bone in their bodies and they go home with this piece that they have made and are so proud of themselves it is so wonderful to watch.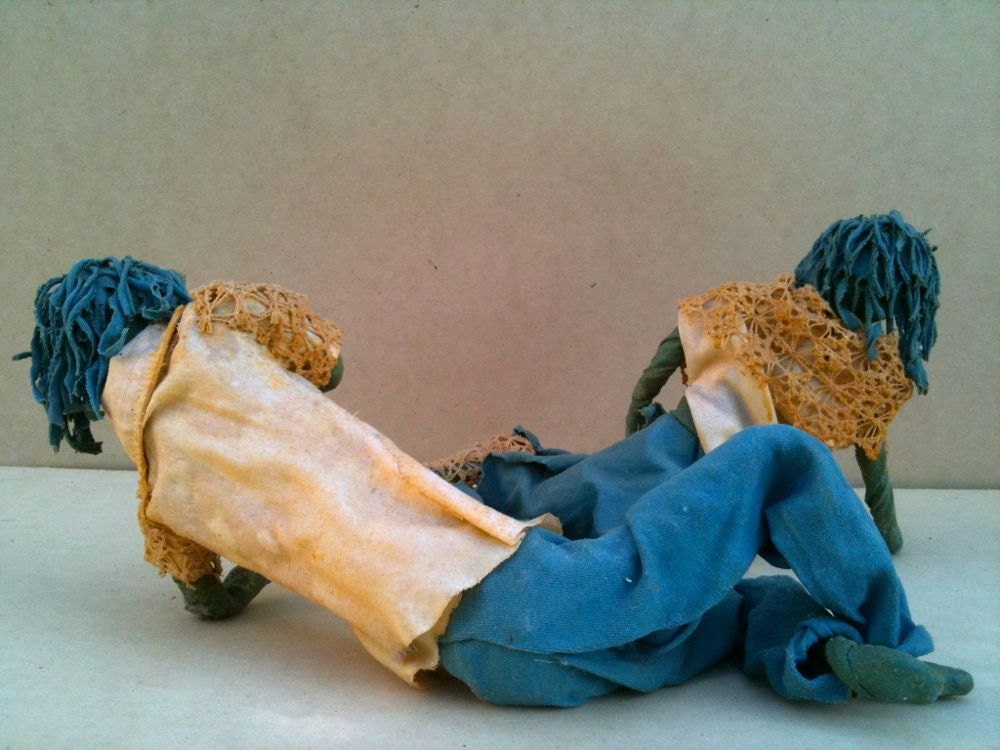 I just started my ArtByAune Etsy shop at the end of 2011 (wow into 2012 already ), when I finished working and decided to put some of my works I had online and focus on that. Just had my first Etsy sale last month, which was a fabric sculpture of a Hippy that went to the USA ! So happy with that !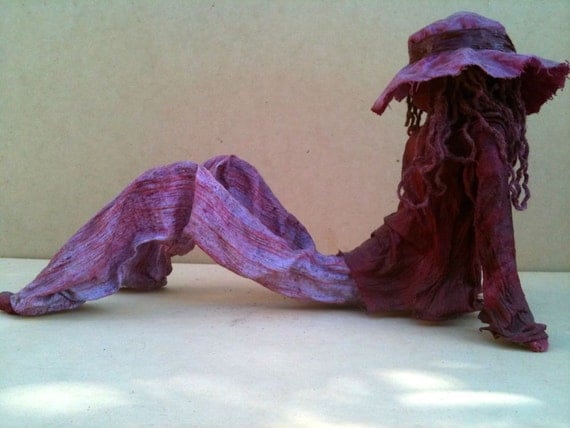 The painting below of the dolphins head was featured in Australia Artist magazine they did a wonderful critique on it. The other is one I painted and was sold straight after I framed it they both are based in water colour with a few other things thrown is such as onion net and cord.


Then there is a fabric sculpture that I did - they can be placed outside in the garden you can hose them down, I'm not sure how they would react in extreme conditions but in normal weather they are fine.
Dear Readers, are you keen to see more ? Here is how you can connect with
ArtbyAune
.
You can buy her wonderful creations on
Etsy
here :
http://www.etsy.com/shop/ArtByAune
or follow ArtByAune on
Facebook
here :
https://www.facebook.com/ArtByAune