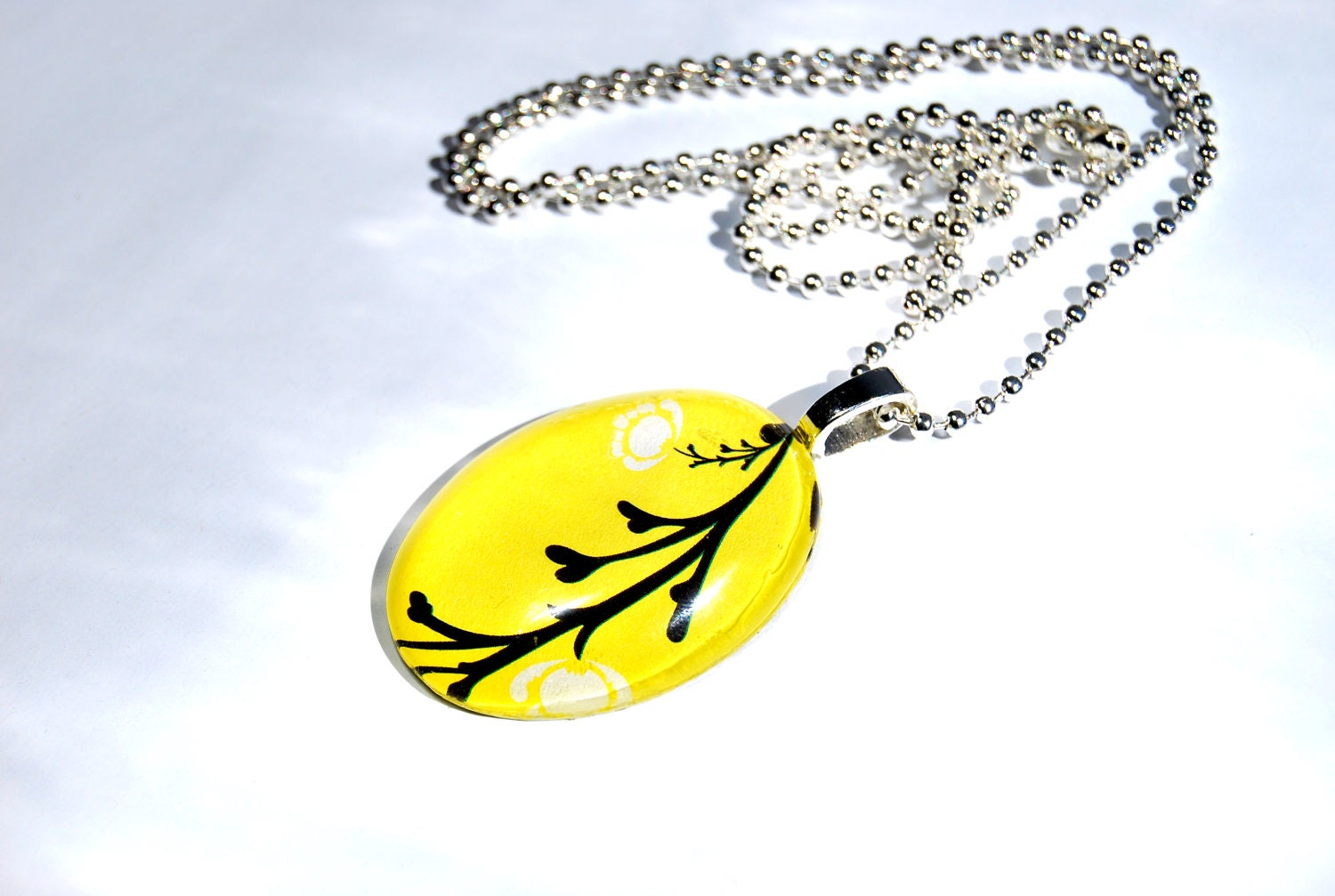 Hello dear readers, welcome to Friday. I trust that you survived the Christmas mayhem and are recovered and refreshed. This week it is my great pleasure introduce to you a new DUSTy Diva and Friday Friend - meet the super talented Shani, the face behind Kookki Design Studio.

The Kookki Design Studio shop announcement describes the beautiful work that Shani does - "

Fun, quirky, unique handmade jewelry and accessories for all ages. They all come gift wrapped ready for gift giving.

Custom orders welcome, you can turn your own photos, kids drawings into wearable pieces of jewelry and accessories." Sounds to me like a perfect gift opportunity, something unique - imagine your own photos or kids drawings made into wearable art! I wanted to share some of the beautiful things I found while browsing the Kookki Design Studio store.
Aren't these Hand Painted Red Poppies - French Style Glass Earrings just gorgeous? Such pretty detail!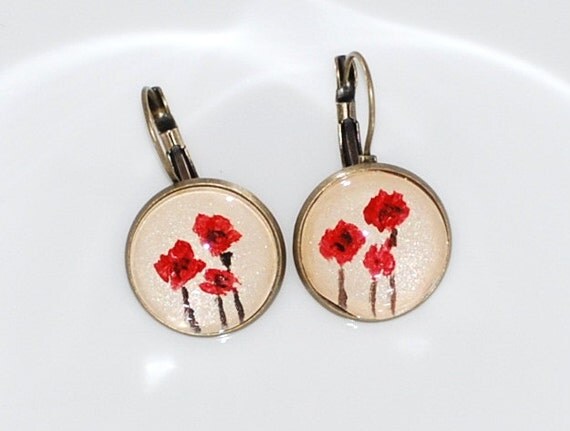 Know anyone getting married ? How cutely quirky are these "I Do" cuff links - perfect for the groom, father of the bride, or the groomsmen?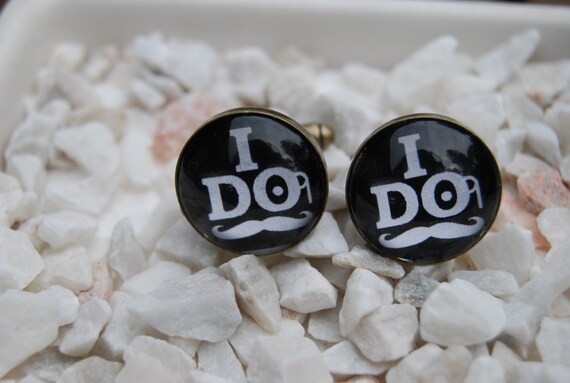 While on the subject of weddings, I LOVE the concept of this keepsake fridge magnet, which you can personalise with your own photo, dates and words - the perfect handmade memento for your bridal party.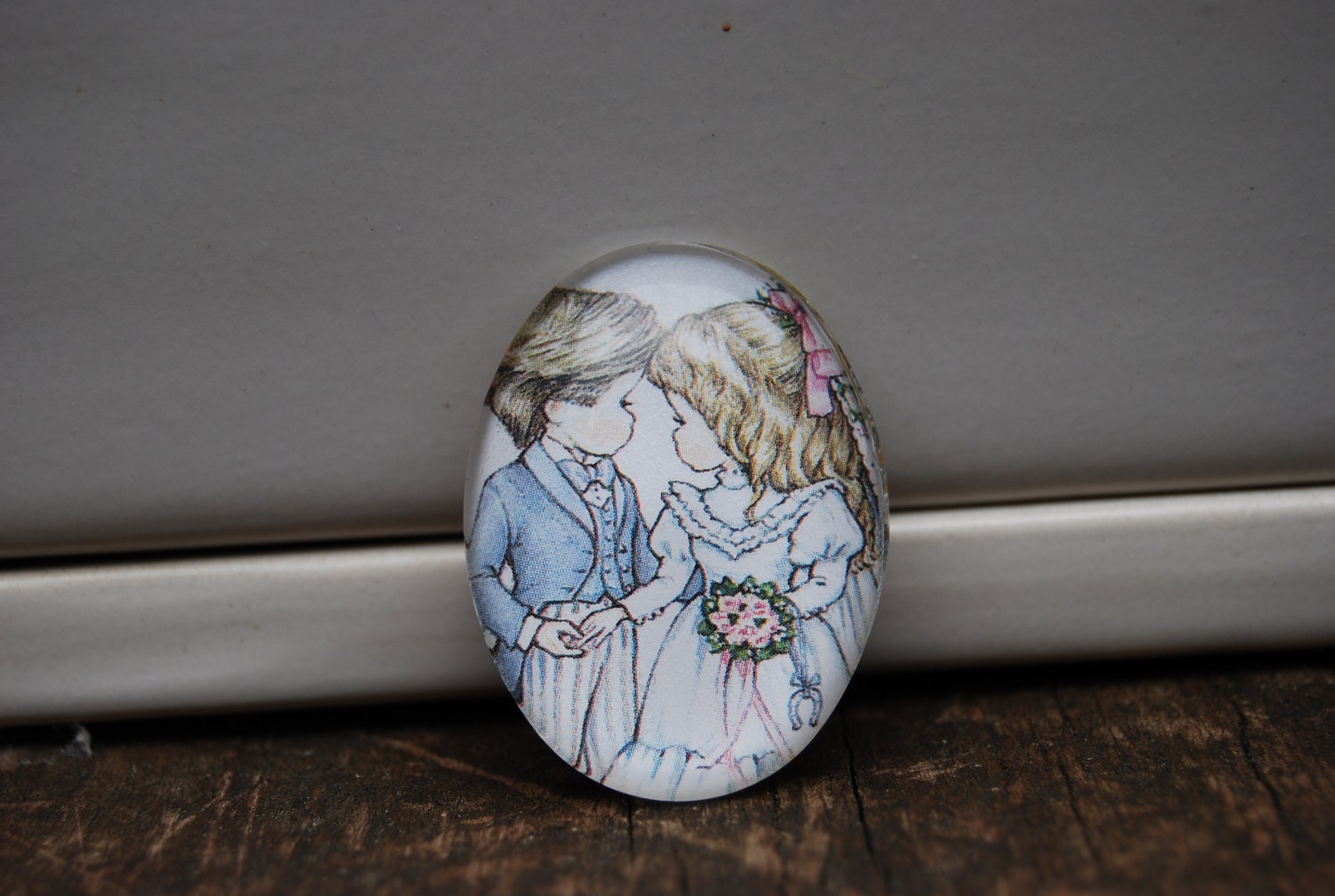 I will leave you now dear readers to read a more about Shani and The Story of Kookki Design Studio. Enjoy your weekends xo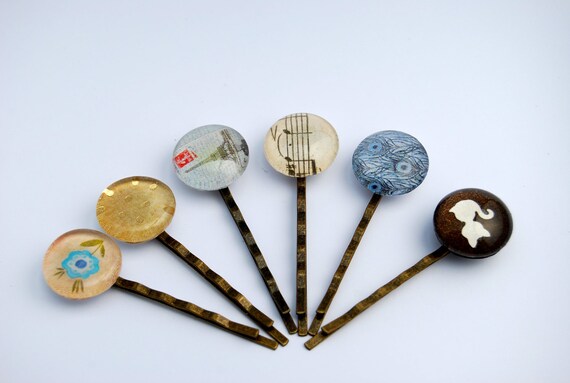 The Story of Kookki Design Studio
Hi, I am Shani from Kookki Design Studio. I have always loved handmade products and will always be inspired by people's creative ability to make unique items. One of my passions is travelling to different countries which I always make sure I visit craft shops or markets to admire and bring back something special and beautiful with me.
Here is a bit of a background about me. I have always been a scientist; science was the path I fell into (that made sense to me, and still does). I studied engineering and used to work as a process Engineer until I fell pregnant with my first child in 2009. That is when I decided to leave my hectic engineering career behind, and dedicate my time to my little bundle of joy. While waiting for my daughter's arrival I set out to decorate her nursery.
I was determined to decorate her room with things that meant something to me, something she can keep when she grew up. I just started painting Beatrix Potter's Peter Rabbit characters to hang on the walls. That was when I realised I had a creative Gene in me. I have always admired others creativity and never really thought that I could be one of them. With this new discovery about myself and the arrival of my baby girl I had a new dream to explore my own creative side, to do something that I would really enjoy and be proud of while being there for my baby.
So I began my creative journey making cute hair clips for my little girl that I was unable to find in any shop and keepsake jewellery for myself and close relatives. It became my hobby, passion collecting paper, taking photos and coming up with new designs for my creations. With the arrival of my son in 2011, being a stay- at- home mother became much more challenging. Designing and creating jewellery became a form of meditation for me. Once the kids were in bed I would sit and make jewellery which relaxed me. My jewellery started being noticed and people wanted to know where they can buy them. With this encouragement Kookki Design Studio was born. I opened my Etsy store

http://www.kookkidesignstudio.etsy.com/

in 2012 to see where it can take me.
My inspiration for my creations comes from all the things I love and find beautiful around me. Nature plays a big part in my creations. The beauty of natural world had amazed me since I was a little girl. Bush walks never fail to make me feel creative, my husband always complaints when I gather fallen tree branches, leaves, and rocks. I love to travel, and a lot of my pieces are inspired by my travels, I carry my camera whenever possible and love taking photos and turning them into jewellery for myself and close relatives. My other inspiration is my little daughter, she gives me ideas, and I love making things for her and her little friends. I find inspiration anywhere, when I see or hear something that inspires me I get ideas to communicate that through my pieces.
At the moment I mainly use glass for my jewellery. I use my own drawings, paintings, and photos, as well as beautiful vintage books, prints, paper, illustrations from other artists and beautiful hand painted paper from all over the world to make my jewellery. For some of my designs I use paper decoupage techniques. The specially protected paper layers are then covered by a clear glass to achieve the final product. I really do not limit my creativity to one area or one medium, I like to explore as I create.
I make jewellery to suite all ages; fun quirky pieces to more elegant pieces. So far I have made earrings, pendants, hair clips, cuff-links, fridge magnets and even coffee table coasters. I love taking custom orders where I can give someone something very special that they can't buy from a shop. Photo jewellery can make wonderful keepsake gifts. Turning kids art works, photos of pets, photos of kids into wearable pieces of jewellery can be rewarding knowing that they will be treasured forever. I can never pick a favourite piece from my collection. Each and every piece I make is very special to me.
I would love to keep growing my humble Kookki Design studio, learning new skills, cultivating my creative abilities. I dream of a day when I can have a gallery shop where fellow makers/creators can showcase their handmade items. I aspire to be the creative, loving mother my kids will be proud of when they can understand.
Lovely readers, want to explore the gorgeous goodies of Kookki Design Studio some more? Here are some links for you to check out.
Buy pretty things here on Etsy:
http://www.etsy.com/shop/KookkiDesignStudio