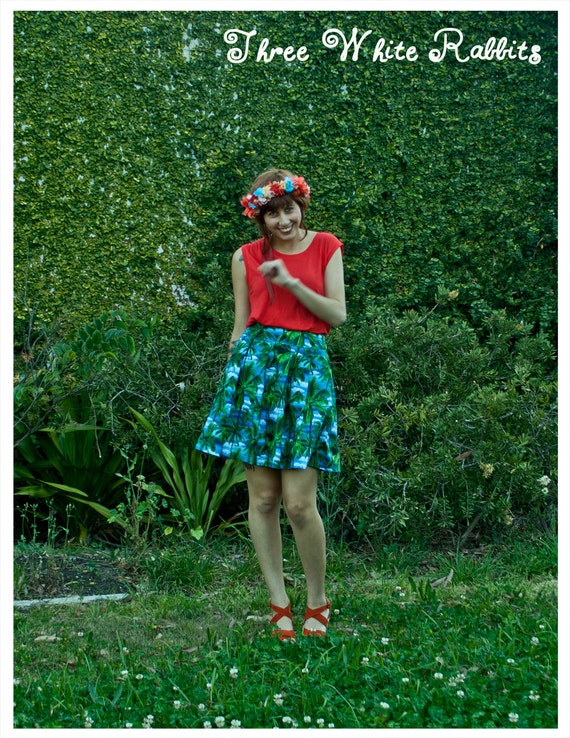 Hello readers! How are you this fine Friday? It is set to be a massive weekend on the South Coast, with the ANZAC Centenary celebrations. We are expecting an exceptional influx of tourists and dignitaries to descend on our town. I will write up a special weekend blog post on Sunday to share more about this with you all. In the meantime, if you would like to learn more you can visit this site: http://www.anzacalbany.com.au/
This week it is my absolute pleasure to introduce to you all to a new Friday Friend and Australian maker, meet sweet Lisa of Three White Rabbits!

Lisa makes the sweetest dresses and skirts, in darling vintage styles. Here are some of my faves that I just have to share with you.
2. The Cream Roses Swing Dress...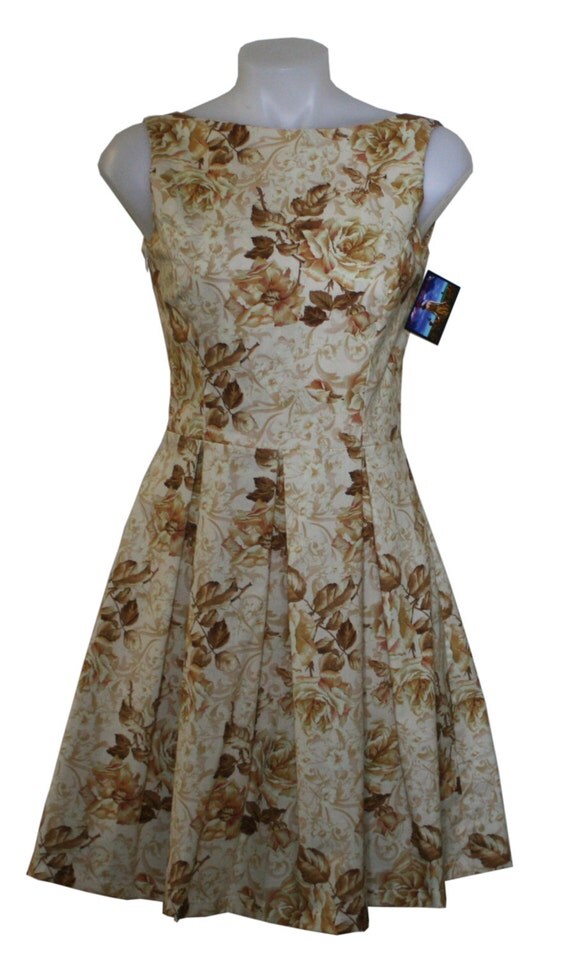 And 3. The Green Check 50's Dress.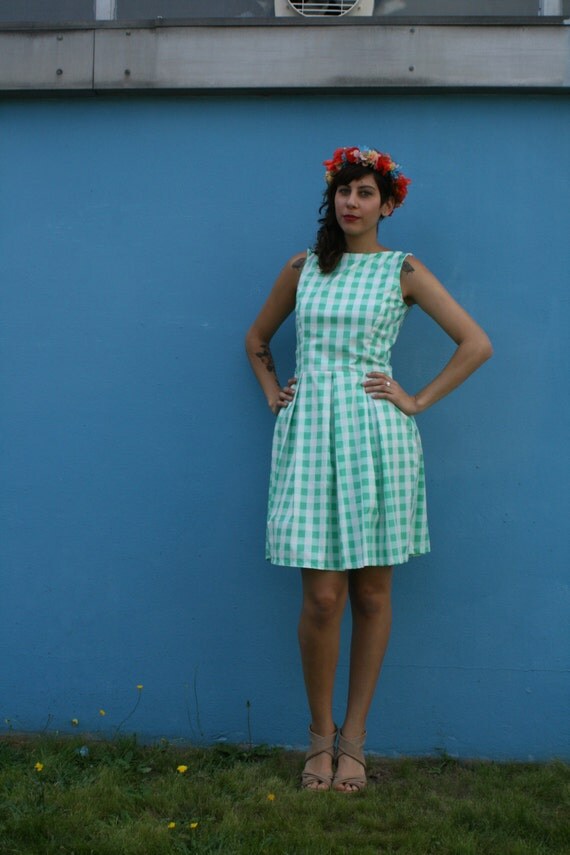 I would love to invite you all now to settle in with a cup of tea and ready The Tale of Three White Rabbits. I hope you enjoy your weekend, do something fun and just for you. Happy Reading xo♥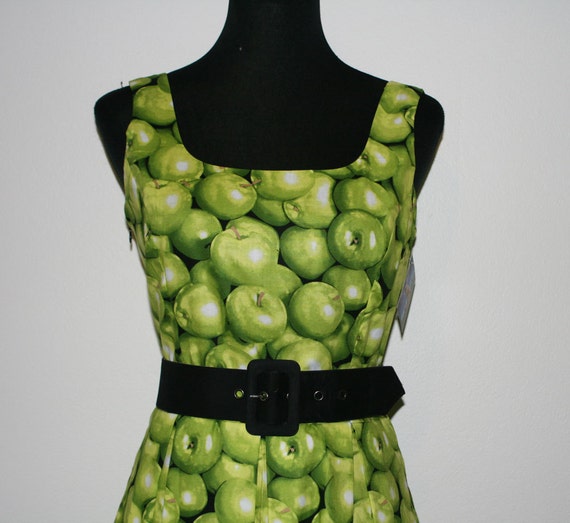 The Tale of Three White Rabbits
Who is... Three White Rabbits is the creation of Lisa Sandilands, based in Sydney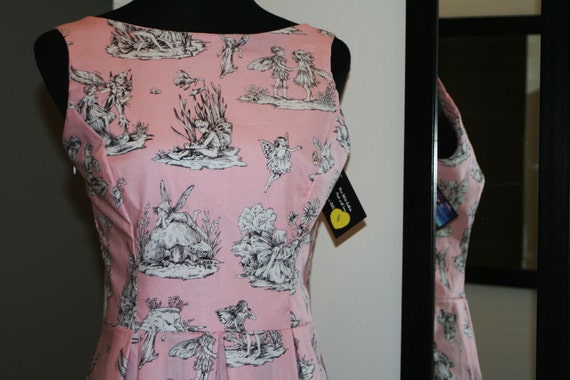 How and When did your handmade/artistic journey begin? Three White Rabbits began 6 years ago as a kitsch boutique in Darlinghurst. Originally I had a swimwear label called Ruby Red Republic. I started Three white rabbits to feature in my shop as I was always looking for quality made original clothing.
Since the shop closed I started doing costume design but kept the dresses as I loved wearing them.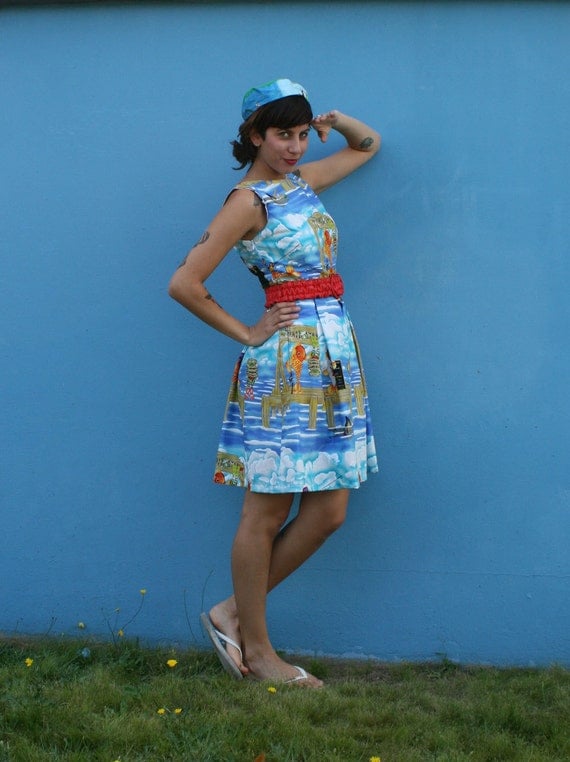 I'm inspired by colour and happiness – Colour gives me energy and I love Natural fibres.
Tell me about your creative side, how did you get started?
I have always had a creative side and have worked for other people as a designer for clothing and costumes. Currently I am learning the craft of upholstery.
What are your current sources of inspiration?
Right now I'm inspired by the spring weather, wildlife and travel – another project I have in the pipeline is designing my own fabric from my travels. Recently I have been to London , New York and India and I want to put all my travel photos on fabric. I also have travel plans coming up to the Cook Islands, New Zealand and Edinburgh which I want to do something creative with.
What mediums do you work with - do you have a favourite ?
Cotton – I love natural fibres!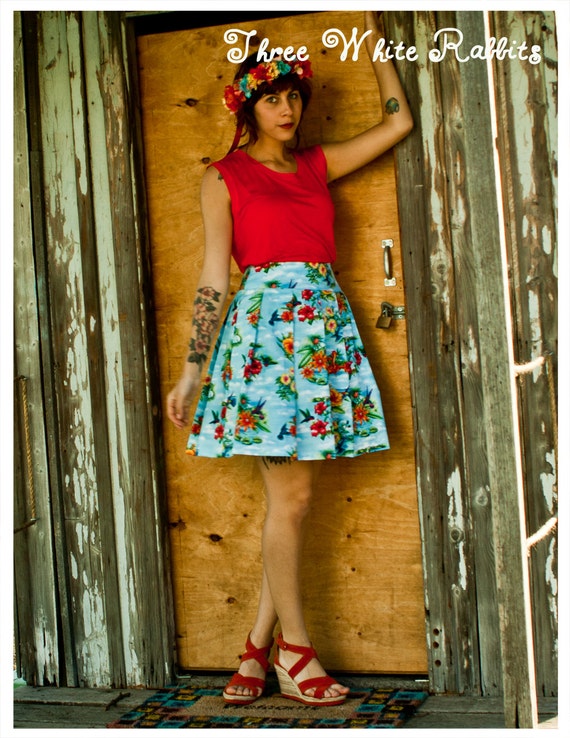 Do you have a favourite technique?
I have a trusty industrial singer sewing machine – Its about 25 years old now but sews everything from Cotton to leather – and is especially useful with my current upholstery projects
What kind of things do you make/create ?
My signature pieces are dresses but watch this space – My own furniture and fabric range is coming.
Do you have a favourite piece that you have made/created ?
My wizard of oz range was a best seller and is still my favourite!
What are your future plans/dreams/aspirations ?
I want to keep evolving and using my travels to create fabrics.
Do you have any exhibitions or markets coming up?
No – but you can by some of my limited edition pieces at Loganberry Lane in Glenbrook.
You can also visit my website
etsy store
https://www.etsy.com/au/shop/thethreewhiterabbits
and facebook page