Hello there Maddabling readers. What does your weekend hold? Spring weather on the South Coast is a little unpredictable, today in a matter of hours, it went from bright sunshine to pouring rain and thunderstorms. Bushwalking may need to go on hold for a bit. This week it is my great pleasure to introduce to you all a new Friday Friend and West Australian maker, meet sweet Sarah of Miss Vincent!

I am the first to confess that I am a shoe and bag girl, so it is no wonder I fell in love with the goodies that are stashed in the Miss Vincent Etsy store. Let me share some with you now.
Firstly, the "BETTY" iPad bag. This could be a perfect gift or you could always keep it for yourself. It has a detachable shoulder strap or can be used in a clutch style. This little bag is padded, has a front pocket, comes in dotty spotty denim with a stripe blue/white lining.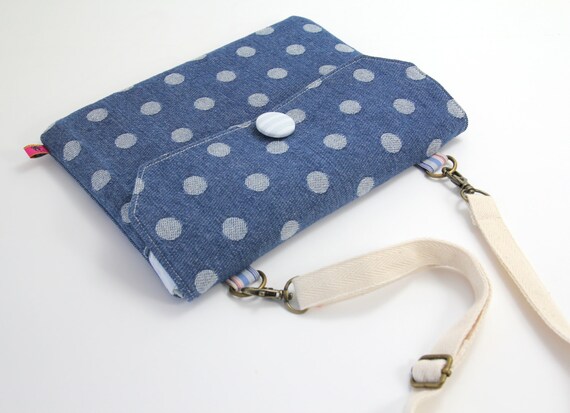 With Summer just around the corner, why not treat yourself to a new beach bag - the HANNAH Large stripe tote comes in Summer Brights of natural, lime and hot pink. This cute bag is made from twill canvas, has a plain cerise lining, and two handy pockets; a zip front pocket and a large inside pocket.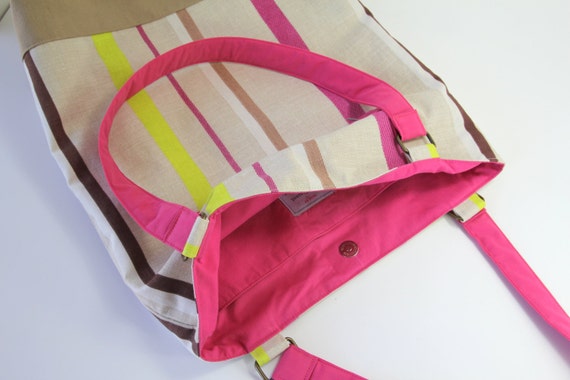 I love the AUDREY Toile de Jouy style linen mix large frame bag, it has two inner compartments, double snap clasp, aubergine lining and a tan leather strap. Very Stylish and practical :)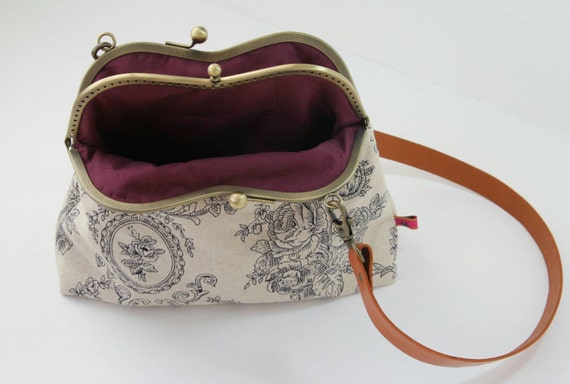 Readers, I invite you now to take a little you time and indulge in some light reading
.
I hope you enjoy
The Fabric of Miss Vincent
. Have a fantastic weekend everyone xo♥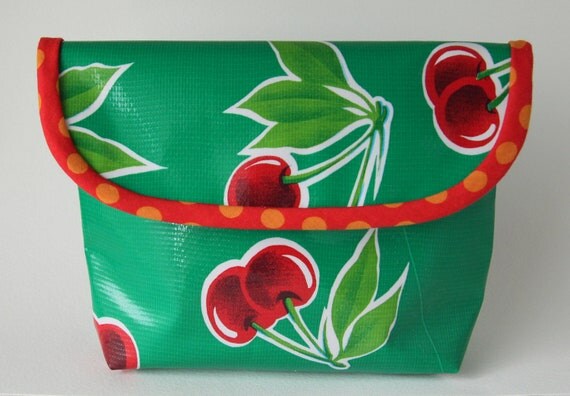 The Fabric of Miss Vincent
Who is Miss Vincent?
Miss Vincent consists of just me, working from my apartment in Fremantle. I do bits and pieces where I can, but I also look after my 12 month old full time, so I squeeze as much as I can into his nap times!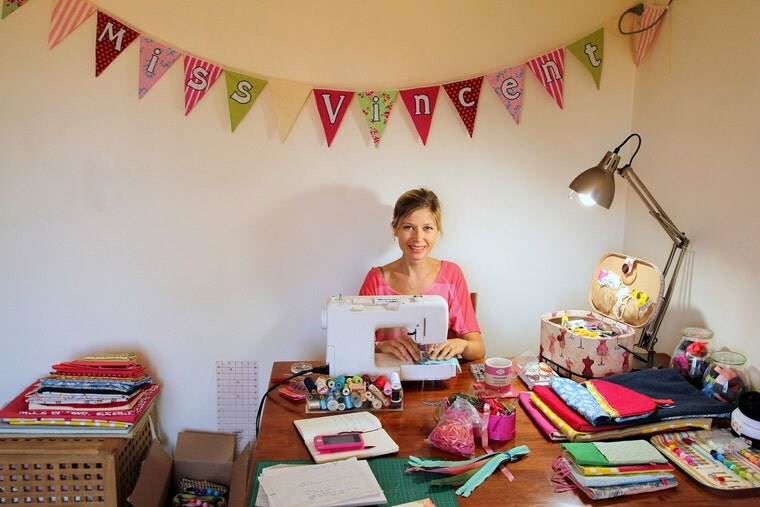 How did your handmade journey begin ?
I have loved making things since I was a child, and the first thing I remember sewing was a monster toy called Hector, which I made on the sewing machine with my older sister's help, probably when I was 8 or 9. Although I was pretty academic as a child, I focused on art at school as that was my big passion, and that led me to do a degree in multi media textile design in the UK.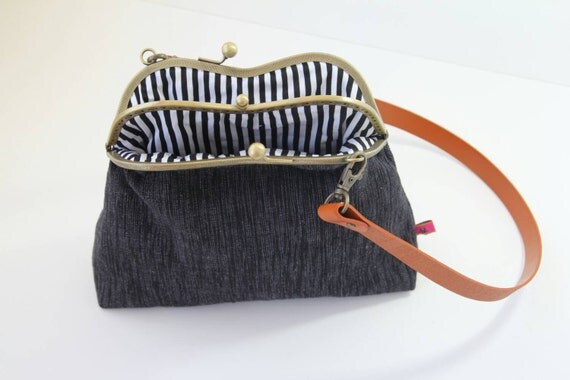 I went straight from Uni to working for a big fashion company as a trainee buyer, and worked my way up to buyer over the years. It was a great way for me to combine my creativity with business and organisational skills, and took me all over the world. When my fiance and I moved to Australia about 2 and a half years ago, I couldn't find a job in WA in the same industry, so I set up my hand making business.
What inspires you ?
I get inspired every time I see a new collection of fabrics (either in stores or online) and tend to go a bit crazy buying up all the patterns and prints that appeal to me most, because I have so many ideas about what I'm going to make with them. I get a buzz from quirky or unusual colour combinations, and I love to put an unexpected lining or trim on one of my bags or purses. Nature and the changing seasons always inspire me, and especially flowers. People watching is a good source of inspiration.
My little son Charlie has inspired me to expand my product range to include fold out baby change mats and baby bags, and a few baby toys.
If I wasn't doing Miss Vincent I would be filling our house up with even more handmade cushions / patchwork quilts and re-upholstery projects that we don't really need (it's a small 2 bed apartment!) because creating is what I love doing.
Someone was looking for a particular item from me at my last market, which wasn't something I have made yet, so that is what I'm working on at the moment - sourcing the parts from the far east, and then I will draw up the pattern and make a prototype before I make a bunch of them in time for my next market.
What mediums do you work with, do you have a favourite ?
Fabric, fabric, fabric! I do find laminated cotton particularly satisfying to work with, but I love sewing any beautiful printed fabric, especially Liberty print ones, which are always such high quality prints in beautiful colour combinations.
I would like to move into leather working in the future, but will need to invest in more specialist equipment before I can do so.
Do you have a favourite technique?
I love the final stage of making a bag, when the finished lining and the outer are stitched together and turned right way out to magically create the finished bag. I always love that feeling when you push all the fabric through the hole you've left, and the bag is born.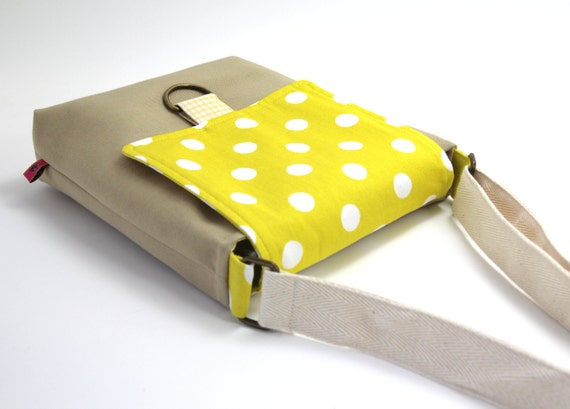 What kind of things do you create?
I make frame bags in various sizes (from mini coin purses to double compartment larger sized ones with leather straps). Also tote bags - not on Etsy yet but see attached images. Laminated wipeable baby change clutches that fold out to be change mats (not even photographed yet but I will do so this week and send you images or the Etsy link). I also make a lot of earrings and hair slides but find its not worth the time it takes to photograph and upload them all to my Etsy shop, so I just sell them at markets.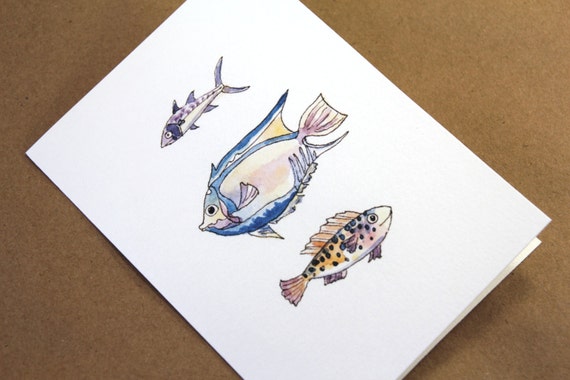 Likewise the greetings cards and baby toys that I make.
The greetings cards are all printed reproductions of my original watercolour paintings.
Do you have a favourite piece that you have made?
My current favourite is the neon pink spot tote!
What are your future plans and dreams?
When I have more time I would love to do more wholesaling to shops, and expand the range. I would also like to have production runs made of some of the styles, because hand making everything is limiting (although I do love the hand making, and find it rather therapeutic).
Do you have any exhibitions or markets coming up? I have been accepted into the Christmas Upmarket at UWA at the end of November.
You can find out more here: w
ww.perthupmarket.com.au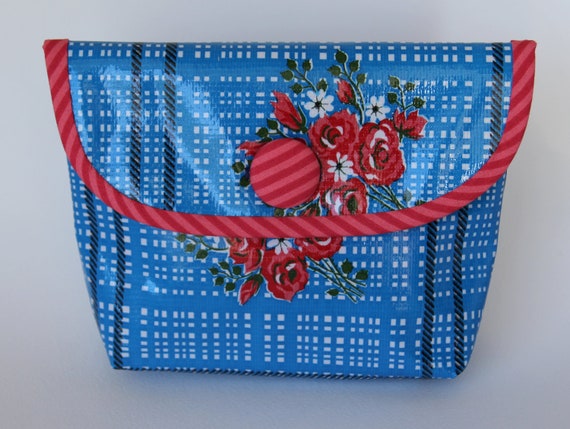 Lovely readers, would you like to see more? Here is how you can connect.
Buy beautiful things from Etsy here:
https://www.etsy.com/au/shop/MissVincentsBoutique