Hello readers, it's Friday again and time for me to introduce to you all a new Friday Friend and Australian Maker. This creative hails from Melbourne, which we recently had the pleasure of exploring. I want you all to meet the super lovely Nerea of Rulitos Jewellery.
Nerea makes beautiful pieces from sterling silver, copper, brass, oxidised silver, leather, stainless steel, plastic, found objects, rivets, hardware, buttons, thread, toys....let me share some with you now.
I love the simple elegance of this
Sterling Silver Geometric Cord Bracelet in Magenta waxed cotton.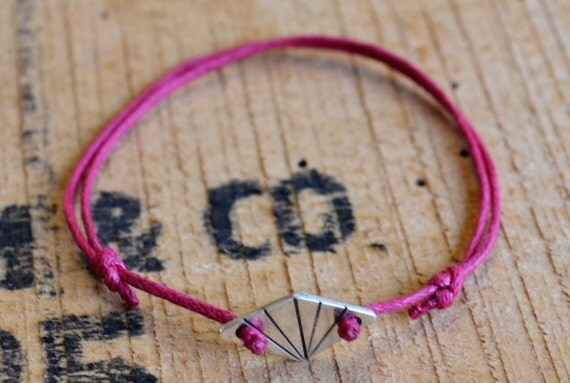 This would make a super cute stocking stuffer - it's a Llama Brooch come tie-pin or lapel-pin.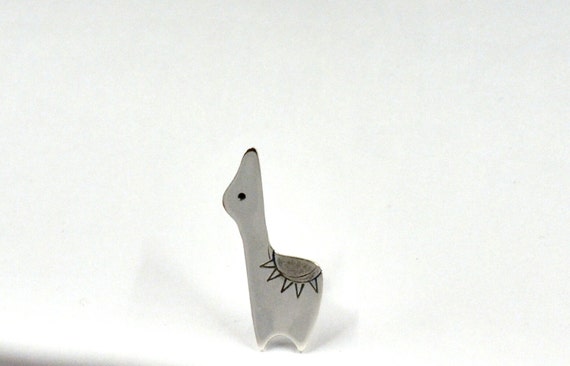 I also adore this beautiful rain drop sterling silver whimsical pendant. It is such a timeless design.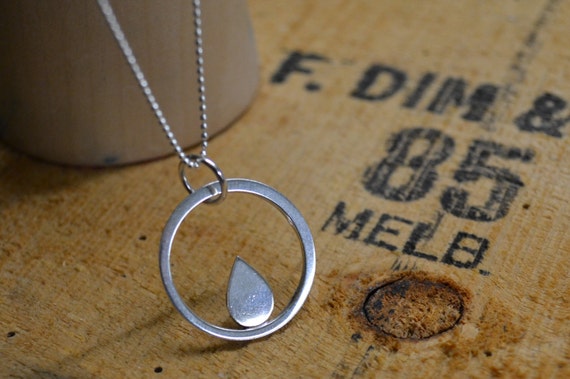 Dear readers, it is time now for you to indulge in some me time, to read The Book of Rulitos. Have a wonderful weekend everyone, remember to be kind to one another xo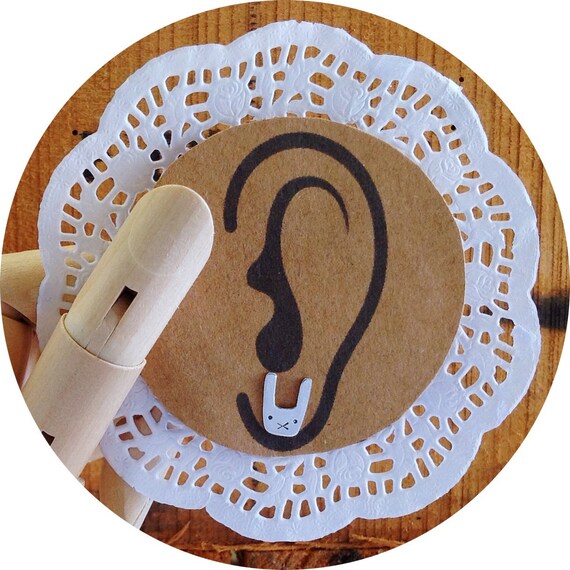 I have been making things with my hands as long as I remember. Mum was forever crafting when I was a child (our 80's home saw many bottles of craft glue and endless meters of lace) and my mechanic/handiest-man-on-earth dad never put down his tools, so I grew up loving crafty things and tools and hardware.
My great uncle in Argentina was also a jeweller; watching him work metal always fascinated me.
As a teenager I started making jewellery out of beads, leather, wire, hardware and found objects, from there it was only a very short jump to silver smithing. My awesome stylish friends inspire my work; I'm a bit of a dag myself but I often eye my friends and their styles and wonder what they would enjoy wearing.
Sterling silver is my absolute favourite metal to work with. I love how it looks rough, or super shiny, textured, oxidised, I love sawing through a fresh sheet or melting tiny bits into new creations. Most of my favourite pieces have been custom requests. I particularly like kinetic pieces I've made like this little clapper-board a client ordered for her bestie's short film launch.
My pie-in-the-sky dream would be to go back to school full time to do a for-reals smithing course. There are endless techniques to learn and skills to hone! Lengthy study and hands on tutoring would be a luxurious dream come true. In the meantime, I happily keep tinkering away, learning through trial and error (+ the occasional tantrum or happy accident).
This year I will not be having a pre-Christmas market stall as I have been the past few years BUT (dum-dum-dummmm) I am opening my wee studio in the burbs for the FIRST TIME on the first weekend of December where you can come and see my wares, maybe pick up a Christmas pressie or two or just stop in for a cuppa. I am so excited (and quite nervous)! Keep your eyes peeled on my Facebook or Instagram closer to December for the details.
get tangled in

rulitos

!
discover the rulitos website here:
Buy lovely things on
Etsy
here:
Become a follower on
Facebook
here:
and follow sweet tweets on
Twitter
here:
rulitos_ls