Welcome dear readers to Blogtoberfest Day 24. Today I wish to share a rather sobering topic for a Monday morning....October 24th 2011 is
Pink Ribbon Day
in Australia. What is
Pink Ribbon Day
I hear you ask ?
"The Cancer Council's Pink Ribbon Day aims to raise awareness about breast cancer as well as raise funds for prevention programs, support services and world-class breast research. This year alone around 12,700 Australian women will be diagnosed with breast cancer."
You can find out more about
Pink Ribbon Day
or make a donation at the Pink Ribbon Website :
http://www.pinkribbonday.com.au/
In keeping with the Think Pink theme for Pink Ribbon Day I thought I would share a couple of sweet girly Pink things from various
DUST
team members that I have found while browsing Etsy.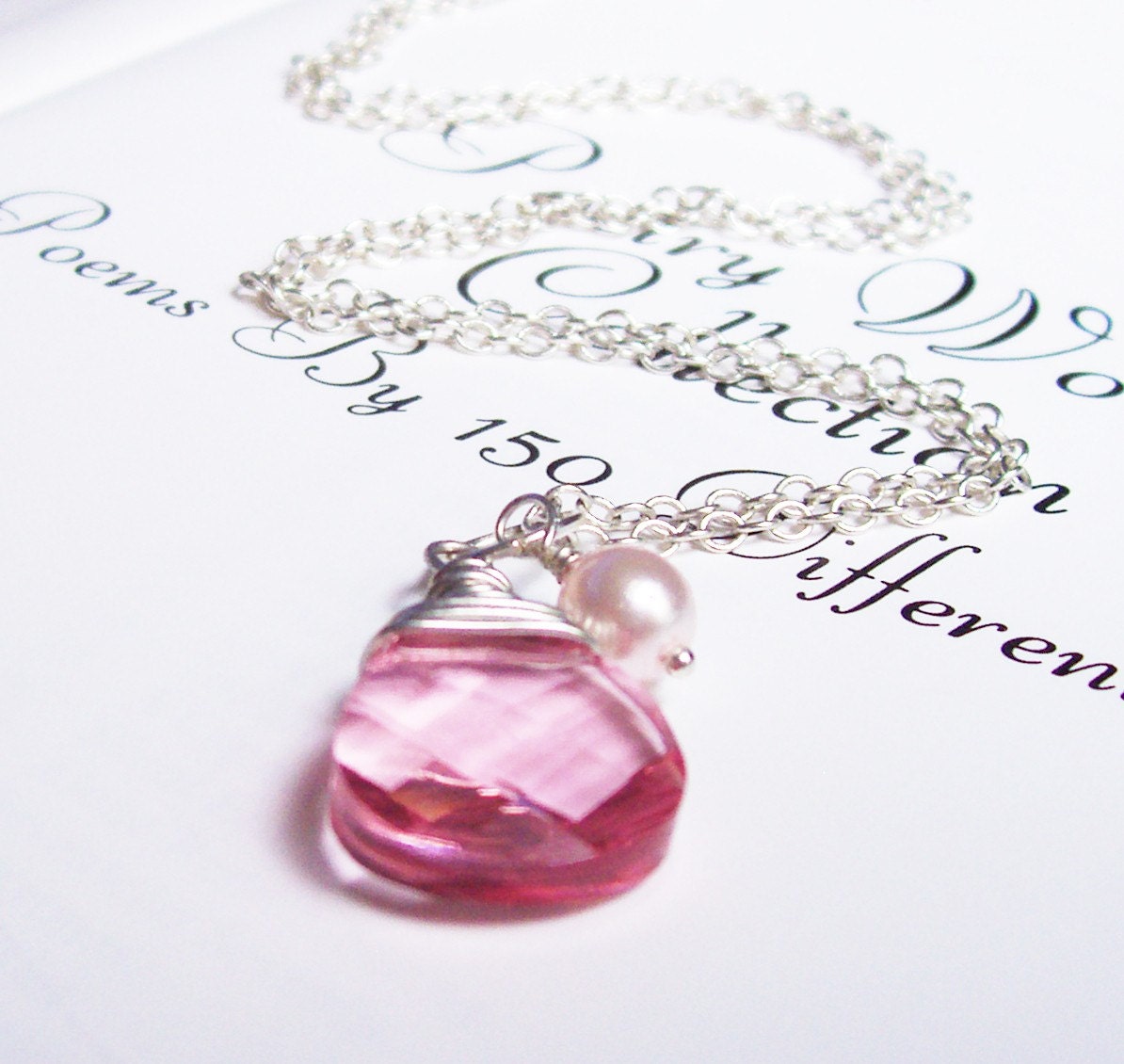 Annabelle Necklace, Pink Swarovski Crystal, Glass Pearl, by dspdavey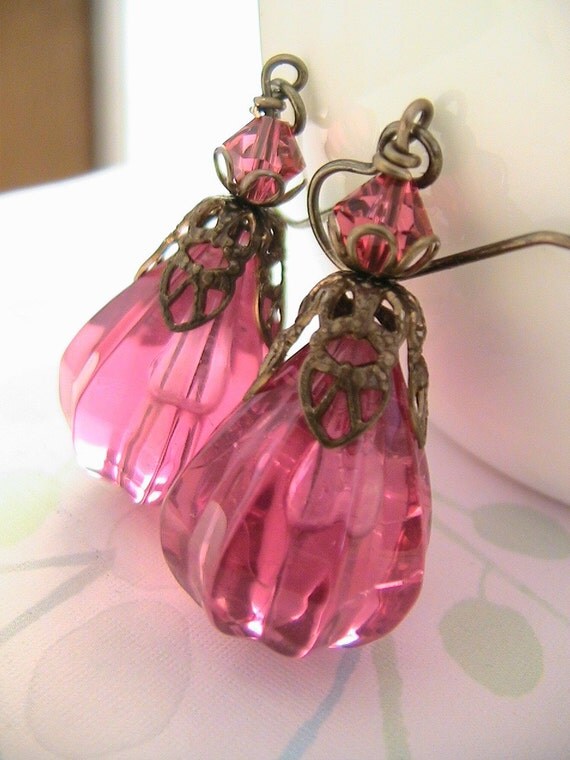 Spice of Life Earrings - Vintage Lucite, Rose Swarovski Crystal and Vintaj Brass by michvanetta
And of course this blogpost wouldn't be complete with a song - todays choice is Pretty in Pink by the Psychedelic Furs, originally released in 1981 and was re-recorded for the movie Pretty in Pink in 1986. If you would like to read a little more about the Psychadelic Furs you can read this article :
http://en.wikipedia.org/wiki/The_Psychedelic_Furs
. See you all tomorrow for Blogtoberfest Day 25 xo