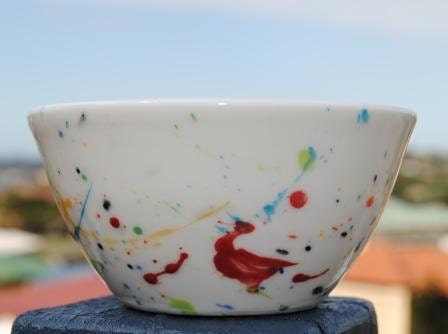 Hello dear readers, welcome to another edition of Friday Friends ! It has been a busy week for me, I decided to undertake a personal challenge and join in the fun of
Blogtoberfest
this year. It means for me, blogging about something every day. I hope you enjoy my October blogging journey with me.
This week I want to introduce you to ceramic artist Pattie, the gorgeous Aussie creator behind
PMCeramics
.
I am a Ceramic Artist residing in Brisbane. My arts practice revolves around ceramics and printmaking, which I love equally. I am influenced by wabi-sabi which translates to simplicity, modesty and the suggestion of natural processes in my pieces. Although some of the forms appear simple they have taken many years to perfect. I love fossils with their tactile surfaces and based a whole series of work on crinoids or sea lillies. At the moment I am enjoying combining textures, print on a variety of forms.
I have always had an admiration for those artisans who work with ceramics, because it was never something that I was good at at school. I think you have to have a special kind of patience and creative talent to make such beautiful precision pieces. The process must be frustrating at times too, when the kiln doesn't behave as it should, ruining the hard work you put into creating something.
Now I come to my favourite part of the Friday Friends feature, time for me to share some of Pattie's beautiful creations that I uncovered when snooping around her online stores !
In a modern world where so many things are disposable, I really do love the idea of these sweet bottle tags - they would certainly outlast the sticky labels you can buy and they are so so cute. Bright and cheerful, they would make a lovely addition to the kitchen of any foodie you know.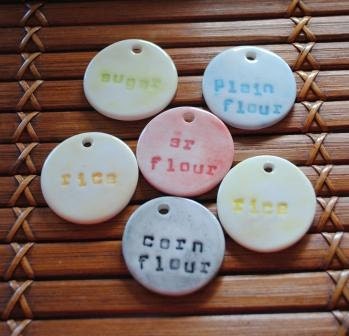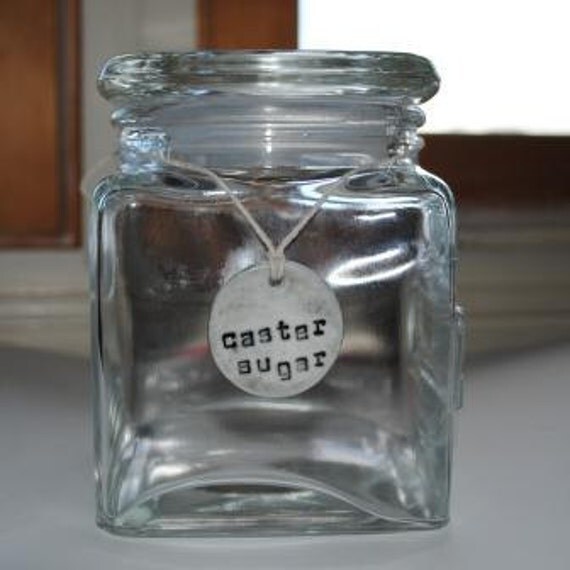 And how perfect would this porcelain heart be to give to the object of your affection as a reminder of how much they mean to you ? What a beautiful everlasting trinket !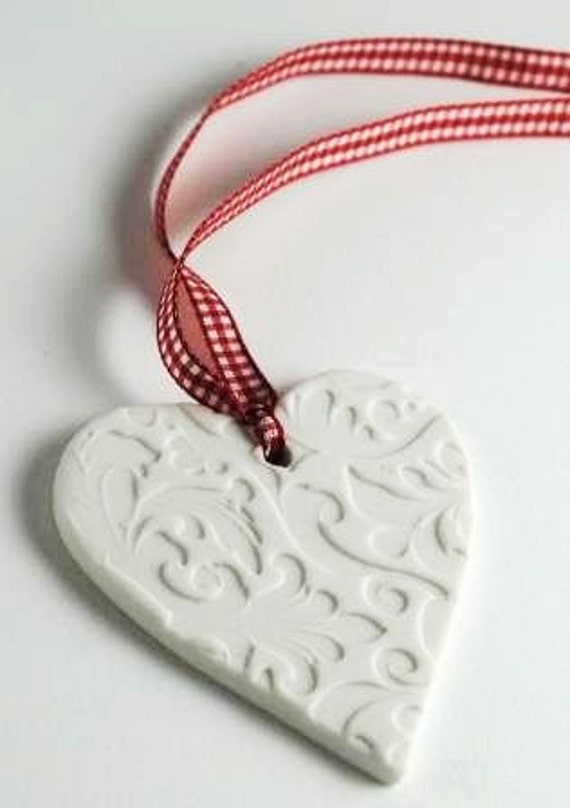 I also seem to have a great love for all things Owl-ish at present and this Porcelain Jewellery Dish is just adorable, with five little patterned Owls - each one is slightly different !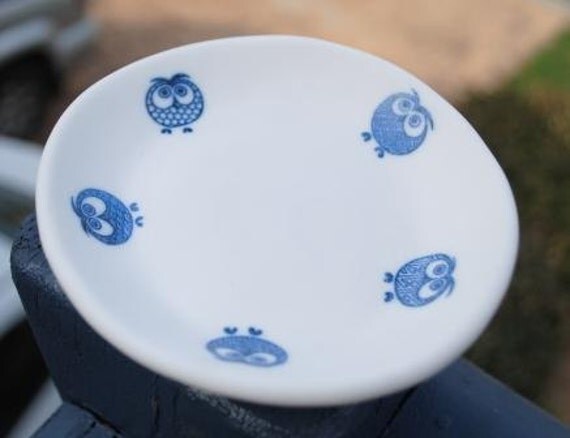 With Christmas coming up - I feel I would love to find anyone of these pretty things in my stocking, their size and quality makes them fab stocking filler ideas I think ! Well dear readers, time for you to kick back and take five, have a cuppa and get your hands dirty (metaphorically of course) reading
Digging in Clay
with Pattie !

Digging in Clay
Welcome to
PMCeramics
which is me Pattie Murray a visual artist based in Brisbane. I was born in Newcastle, NSW and have seen a fair chunk of our sunburnt country. The only state I haven't managed to visit yet is WA. I love to cook and the only items I really detest are ginger and lemongrass. I am always conscious of the environment with respect to my work as an artist and as an Australian.
While enjoying the many wonders, natural and man made, to be found around the country, I always find time to visit the art galleries, studios and exhibitions found in each and every town. The effort of dragging my family along with me always pays off when I have the chance to admire the beautiful works created by other artists. Not to mention the excitement of finding another item to take home and add to my vast collection of handmade treasures.
One of Heidi's home's by
Fleur Schell
(I own the middle one)
I love making functional items that are useful as well as beautiful. In the fast paced society of today I feel the handmade pieces are more important to connect use as humans. Handmade represents an investment in time and love of the maker. An intrinsic value added to the piece and gives the handmade a soul. There is always something to discover in a handmade piece. A piece of information you may have missed at the beginning. Maybe a slight height variation in the handmade coffee cup set, the decoration is similar but not exactly the same, these are little changes that can determine one cup being your favourite over another in the set. These are some of the undiscovered treats of the handmade.
Porcelain Bowl 'Fireworks Series' (I fell in love with Australian Southern Ice porcelain in 2008 and use this clay exclusively for all my pieces)
All my pieces are made by hand either on the wheel or hand built. I don't use any mass production methods. I have spent many years throwing and good throwing takes a lot of practise. I make items that are a reflection of me. If I see a piece by another artist I love, I buy it. A copy doesn't have the soul of the maker in it. A good vessel/pot is like a good painting, it loses something in a copy.
I started formal arts training in 1997. I completed my Diploma in 2008 winning a
Fusions Gallery
Award for my graduating exhibition pieces. In 2009 I participated in 3 exhibitions and quickly worked out one does not live on exhibition sales alone. In 2010 as well as participating in exhibitions and artist market days, I took the plunge and opened an online shop with '
Bluecaravan
'. I love the fact the site is so crisp and clean to navigate. This year I joined '
Etsy
' and was excited when welcomed into the
Brisstyle Street Team
and which allows me to participate in major artist markets in Brisbane. I am looking forward to my first
Brisstyle Twilight Market
on the
28th of October
.
Clockwise from top left : Porcelain Bangle, Porcelain Beaker, Porcelain Spoon,
Porcelain Heart Trinket, Porcelain Button, Porcelain Pendant, Porcelain Button
My website, constantly under construction is:
http://www.pattiemurray.com.au/
Want to see more of Pattie's lovely work ? You can buy her pretty porcelain things here :
Blue Caravan
:
http://www.bluecaravan.net/pattiemurray/
ETSY
:
http://www.etsy.com/shop/PMCeramics