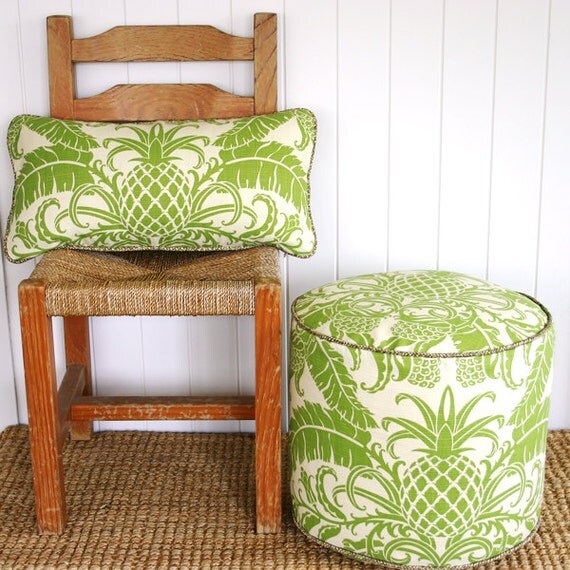 Happy Friday readers - what a hectic week it has been! Maddabling is working on some Christmas Card designs this weekend, if all goes to plan they will be available at Summer Street Fair in late November. Maddabling will also start snooping what sort of things her DUST Team Secret Santa craft swap recipient likes so she can start preparing a special secret santa parcel!
This week it is my absolute pleasure to introduce to you the lovely Sarah of SquareFox Designs. Sarah is a relatively new DUSTy Diva and it's nice for you to be able to learn more about her craft through this Friday Friends feature.
SquareFox Designs embrace outdoor living, something that is a BIG part of the Australian Summer Time culture. Sarah makes gorgeous goodies from fabric that is soil and stain resistant and water and oil repellant. Here are some faves I picked out to share with you.

1.Black Tropical Pineapple Outdoor Lumbar Cushion Pillow Cover with piping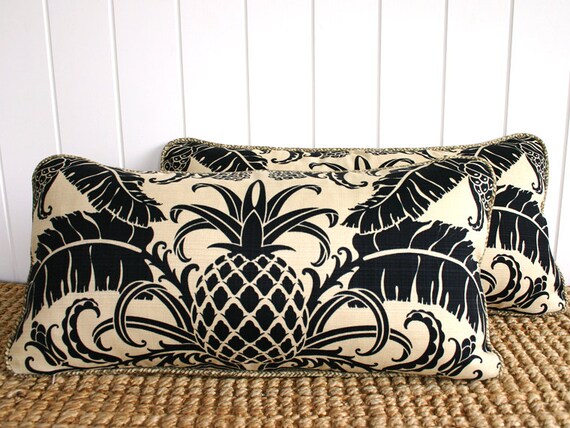 2.Tropical Orchid outdoor pouf ottoman floor seat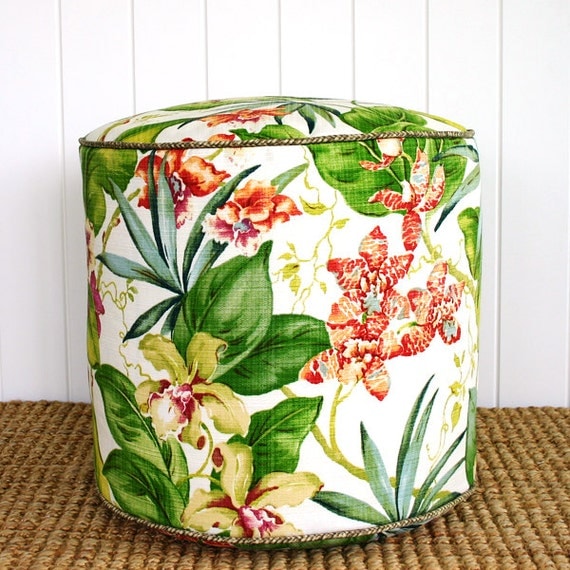 3. Green Bamboo Outdoor Fabric Cushion Pillow Cover with piping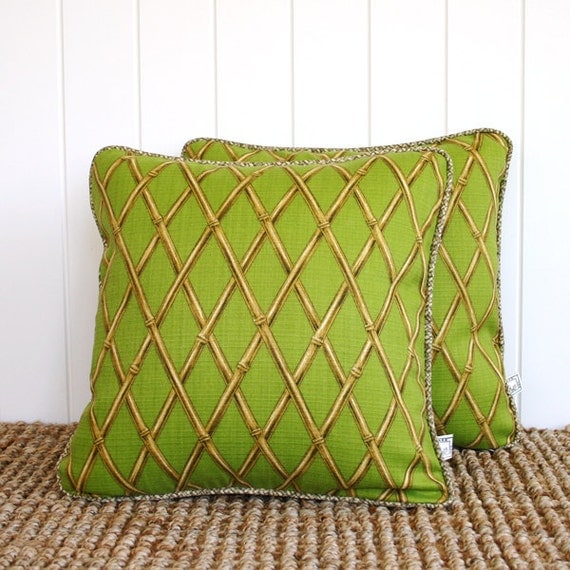 Readers, it's time now to plump those cushions and put your feet up and read The Story of SquareFox Designs. Enjoy! P.S. don't forget to stop and smell the flowers this weekend, it is spring time after all xo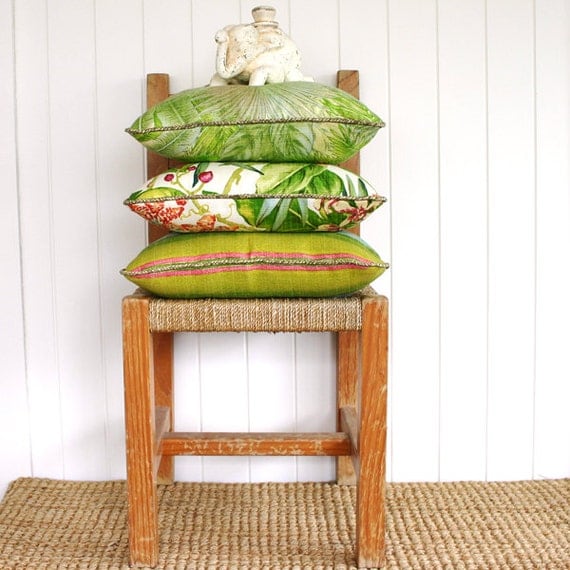 The Story of SquareFox Designs
Who is SquareFox?
Currently, SquareFox is just me, working in a sunny, light-filled studio inside my home in inner-city Brisbane.
I produce cushions, pouf and ottomans. The current collection focuses on outdoor fabrics - making it a practical solution not just for alfresco living areas but also 'high-traffic' family rooms.
How and When did your artistic journey begin?
I have always been interested in art and design. My family is creative and we have always made things. With guidance from my Mum, I sewed my first dress at the age of 8. And have been sewing ever since!
Funnily enough, at high school it never occurred to me to 'make a career' from design - and instead have spent the last 15 years or so in the medical profession, working in Australia, the US and Europe.
I kept the creative juices going by completing photography courses, graphic design degrees and doing heaps of sewing in my spare time.
However, it wasn't until I returned to Australia and had my first child that I had the time to consider a "career-change".
What inspires you?
Travel inspires me!
I love all the colours, textures and styles - how each country has its own unique complement.
I did quite a bit of travelling during my late 20's and early 30's - always with my SLR camera in tow! I wanted to record it all......from the deep, cold greens of the Norwegian fjords to the dusty reds of the Moroccan desert. And I loved the craziness and intensity of all the markets around the world.
My traveling days have slowed a little recently - the addition of toddlers has seen to that!
Nowadays, I would be most happy with a carefree, beach holiday.
And I think the current
SquareFox
collection is a reflection of this - my wish for a relaxed, tropical atmosphere in everyday life.
What mediums do you work with?
Fabric.
I love it - and have been collecting special pieces for years.
Don't want to use the word "hoarder" - but I may be heading in that direction!
SquareFox has given me an outlet to find fabrics which I love and make them into something special for someone else.
Do you have a favourite piece that you have made?
My favourite piece is the custom order I am currently working on. I am up-cycling a vintage Manila cane lounge chair - painting it a bright fuchsia pink and making cushions in the SquareFox black "Shake Your Pineapple" outdoor fabric to match.
Really looking forward to taking some photos on completion - and will be posting a few to the
SquareFox
facebook and pinterest sites! Stay tuned.
What are your future plans/dreams/aspirations?
This is just the start, so at the moment, I am happy bringing a little colour and (hopefully!) joy into somebody else's home.
Readers, are you ready to see more of SquareFox Designs? Here is how you can connect.

Buy lovely things on Etsy here:

and soon on the SquareFox Website, currently under construction here:



Become a follower on Facebook here: