Hello readers is it really Friday already? Not much to report from Maddabling HQ, except of course that Summer Street prep is in full swing. What have you made or created lately? I would love you to share it with me in the comments section at the bottom of this blog post.
This week I introduce to you sweet
Adeline
, the name behind the Etsy Store
"Old Vintage Bike".
Adeline creates the most darling children's clothing and home wares.

I have suddenly developed a vested interest in baby girl clothing with the arrival of our first grandchild last Friday. I can't wait to buy gorgeous handmade clothing to spoil her with. I want to share with you now some favourite picks from Old Vintage Bike. I heart this B
aby Girls Skirt + Singlet Set named
"Ebony"
. It's so pretty and bright!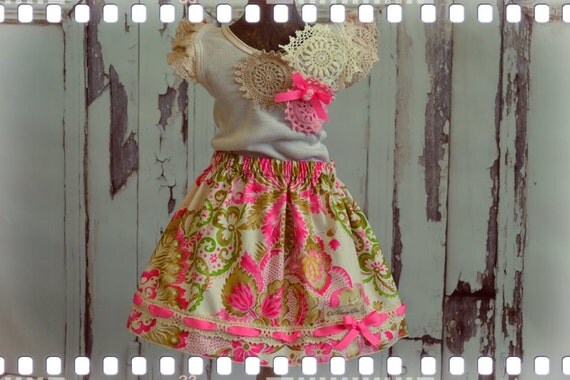 I do love this Pillowcase titled "Wise Owl" for no other reason other than the fact I really love Owls and this is supercute!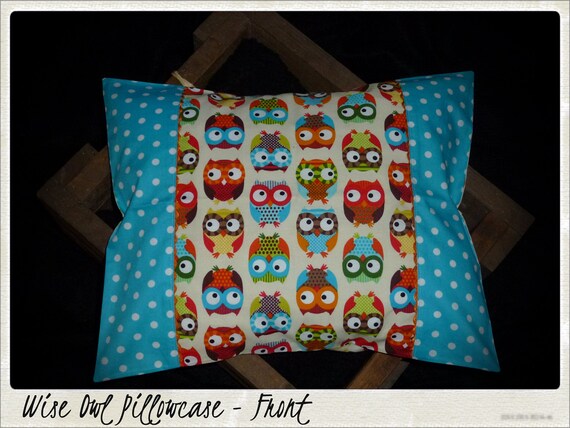 And lastly, how dapper is this Boys Button Up Shirt named "Duke" which is Retro Inspired.
Dear readers, this is where I leave you today. I simply must persist with my preparation for Summer Street Fair. It is not long now until opening evening! While I do that, I insist that you take some "YOU" time, enjoy a cuppa and enjoy the Tale of Old Vintage Bike. I hope you enjoy this tale as much as I did. Have a fantastic weekend xo♥
The Tale of Old Vintage Bike
OLD VINTAGE BIKE is an online boutique creating handmade clothing and home wares for special little Misters and Misses. The home of exquisite apparel tailored to bring love, joy and happiness to the tender beginnings of our juniors.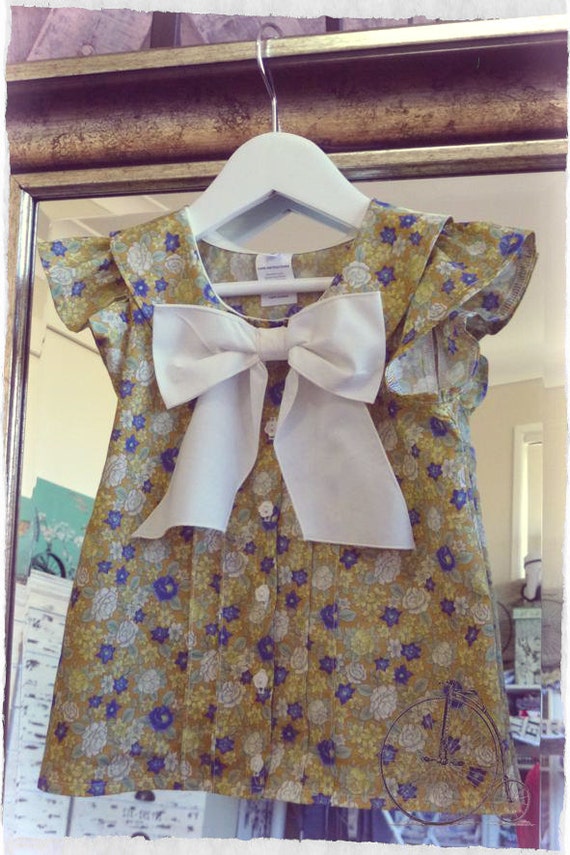 Inspired by old vintage and retro classics, each piece of clothing is designed and stitched in-house from the highest quality fabrics in the 'The Studio'.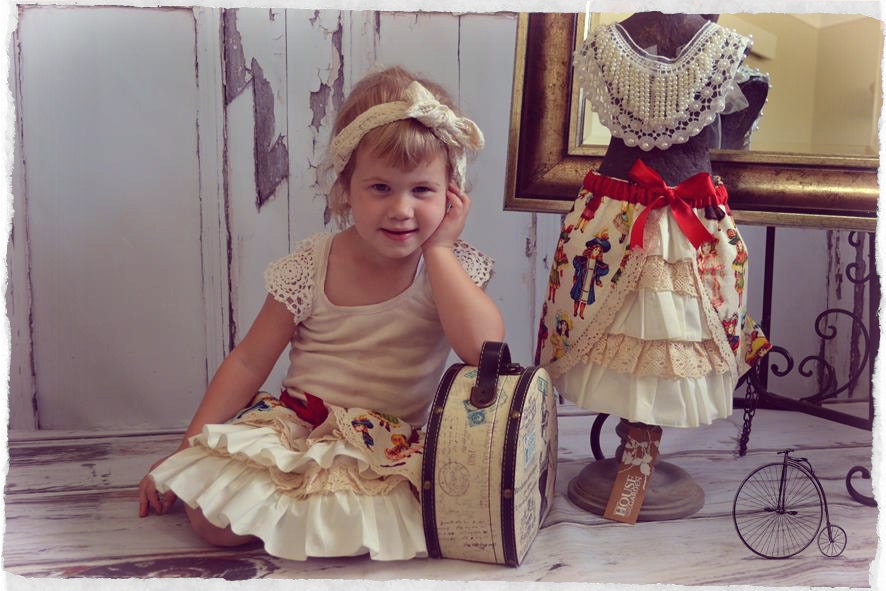 Every item tells the story of a whimsical childhood, and every mini minor has the opportunity to dress up in beautiful enchanting designs to match their individual character.
At OLD VINTAGE BIKE we like to add the extra magical touch to the little vintage girls skirt or top with lace, velvet ribbons, doilies and bows and the retro look to our boys shirts with contrast collars and cuffs.
The Studio' is quite often found in a delightful state of mess, but each creation is joyfully produced with devoted attention to detail and TLC.
OLD VINTAGE BIKE opened its' doors in December 2012 to keep ones' sanity and thanks to all our faithful customers we continue to grow and expand our range continuously.
Dear readers, do you want to see more?

You can buy lovely things on Etsy here: