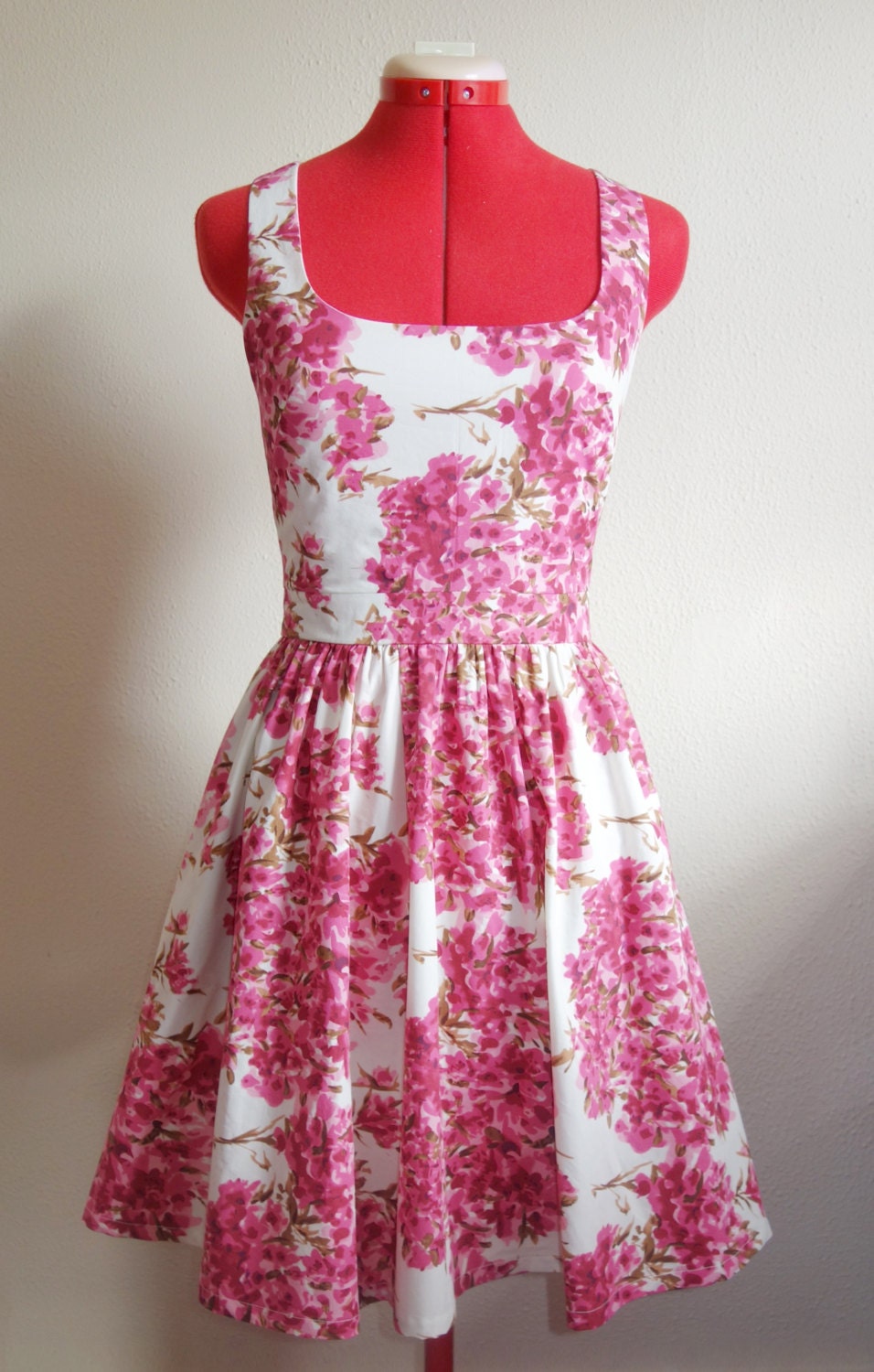 Hi lovely readers - how is everyone this fine Friday morning? Today is the first full day of Summer Street Fair, last night marked opening night and it was a fantastic success! It is a busy busy time in Albany town.
Albany is the host port for Race 5 of the Clipper Round The World yatch race, the leg is named "A Second Great Cape and Three Oceans"; the Clipper ships will depart Albany on the 3rd December and the finish port will be Sydney, with an expected arrival of 12th December. I didn't know too much about this race so I read up - here is what I can share with you (credit to the facebook page here:
https://www.facebook.com/clipperroundtheworld/info
)
"The Clipper 2013-14 Round the World Yacht Race will start at
St Katharine Docks, London on Sunday 1 September 2013 and return almost a year later - at 40,000 miles it's the world's longest ocean race.
It is the only race in the world where the organisers supply the fleet of 12 identical 70-foot, stripped down racing yachts – each sponsored by a place or a brand – and manned with a fully-qualified skipper, employed to lead the crews safely around the globe.
The event was established by Sir Robin Knox-Johnston to give everyone, regardless of sailing experience, the opportunity to discover the exhilaration of ocean racing. Crew members can sign up for the whole circumnavigation or one or more of eight legs. No sailing experience required.
1 circumnavigation, 16 races, 11 countries, 12 ocean racing yachts, 670 crew, 40,000 miles. THE RACE OF YOUR LIFE."
Sounds pretty exciting to me!
Ok, I digress, lets get back to today's Friday Friend and Perth Based Australian Maker; I want you all to meet the fabulous Rikki from Kissyface!
Rikki creates beautiful dresses and jewellery with a touch of vintage glam styling - he
re are a few picks that I just have to share with you!
This gorgeous Green Fern Dress with peter pan collar has such a summery feel to it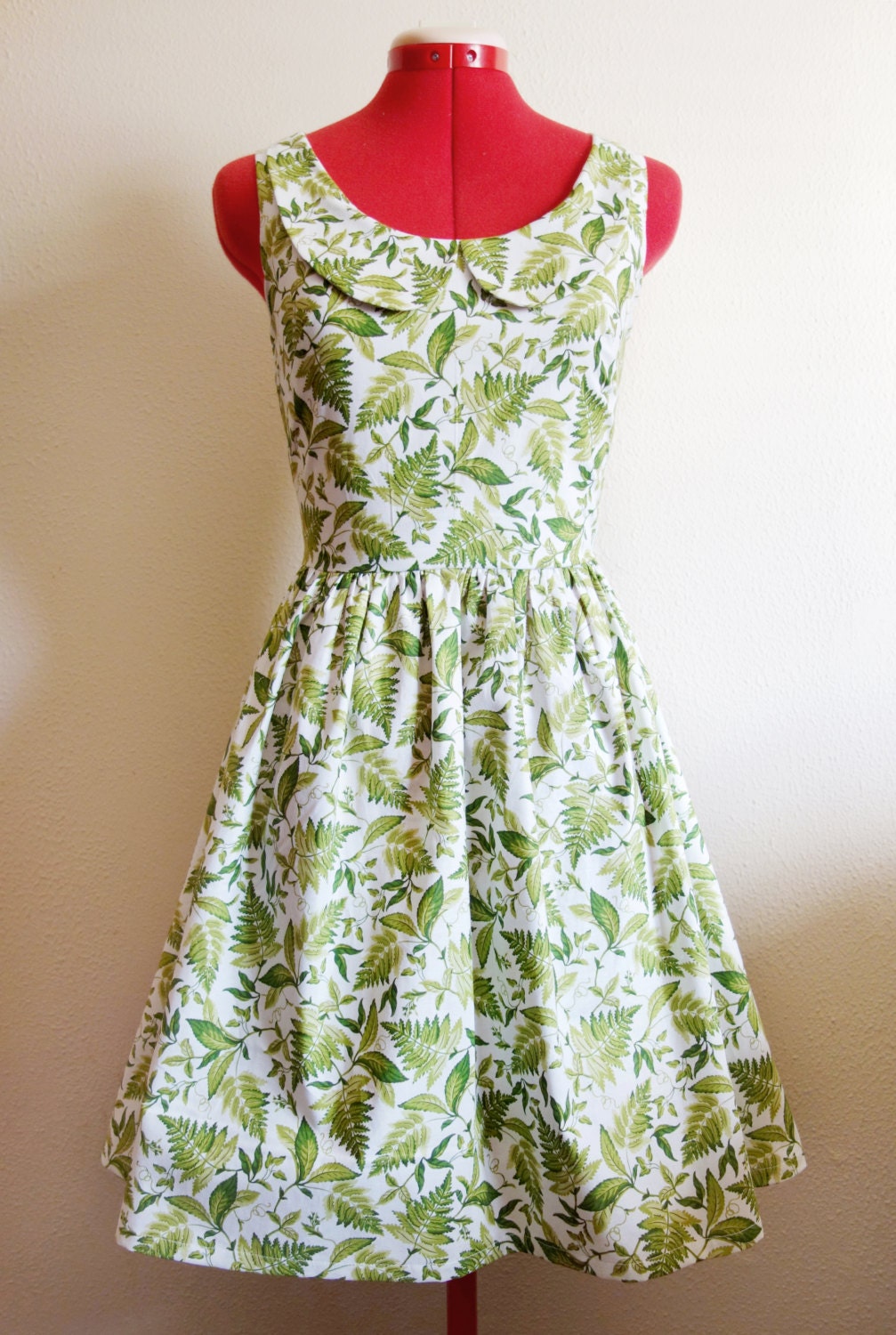 and I
love the practical design of this darling
Blue Arrows Pinafore.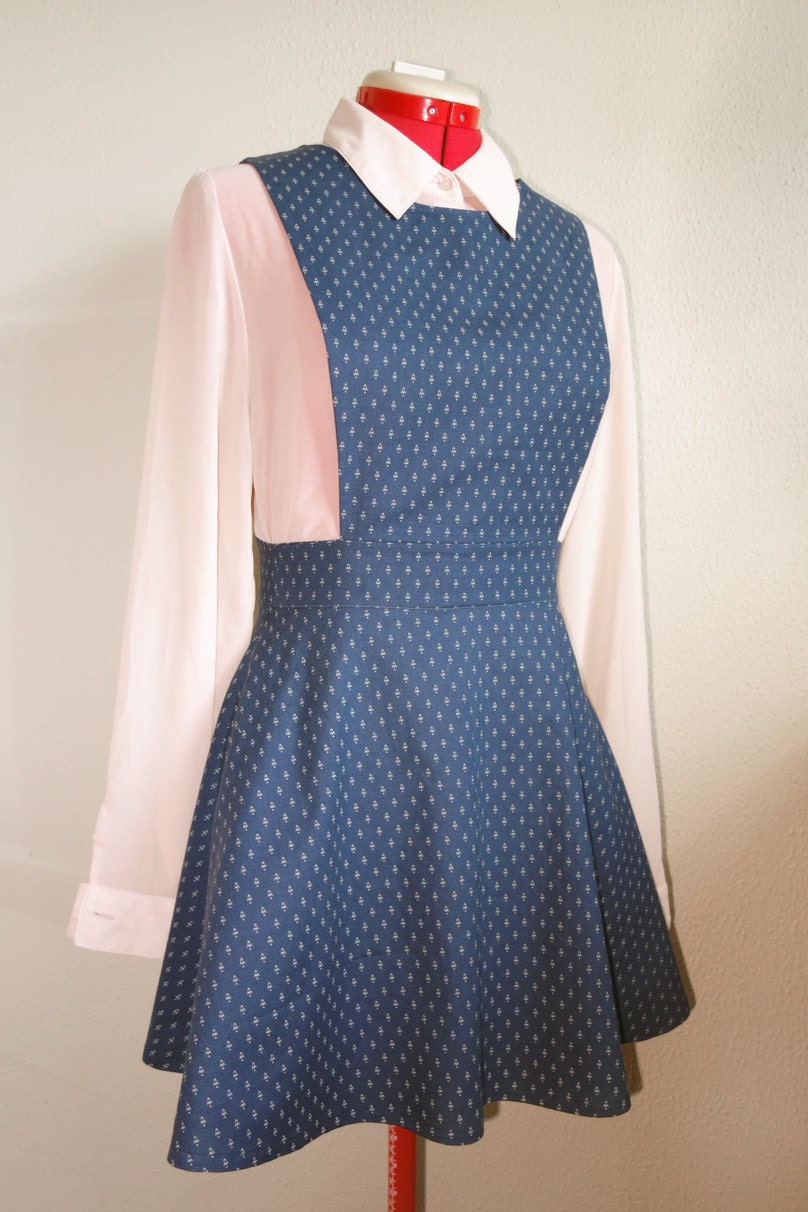 Being a keen amateur photographer, I also find myself inexplicably drawn to the Happy Snappy Necklace ♥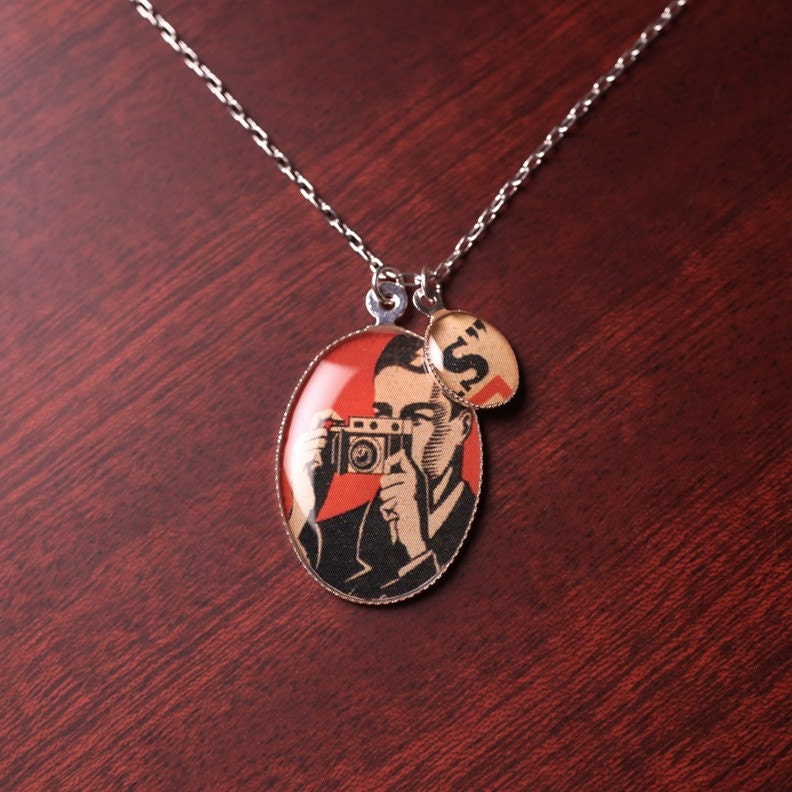 I hope you enjoy reading A Stitch in Time with Kissyface. Don't forget, if you are in the local area to pop into Summer Street Fair this weekend to say hello! Have a wonderful weekend everyone xo ♥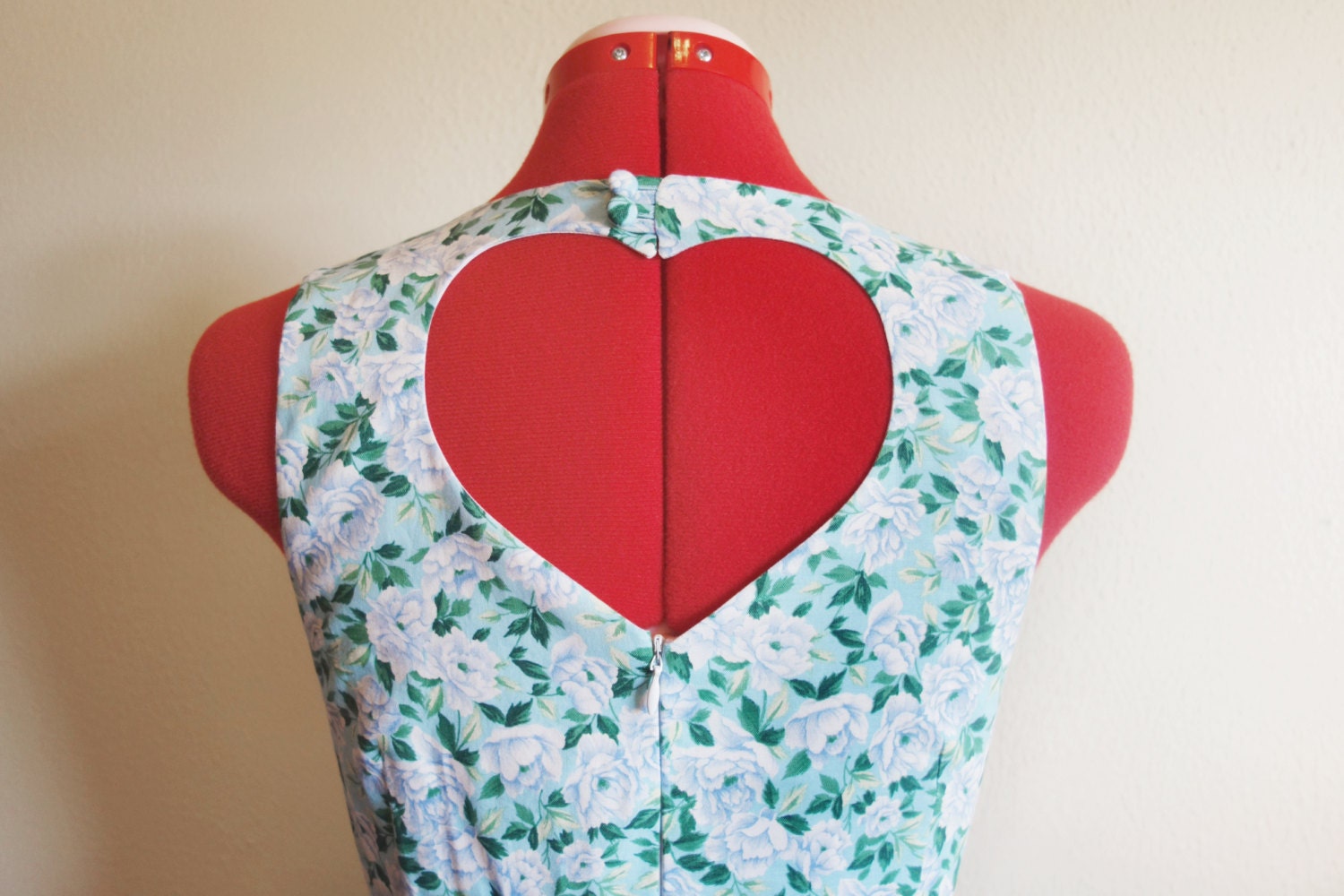 A Stitch in Time with Kissyface
Kissyface is the result of my many years of sewing and crafting obsession.
My dresses are generally very cutesy with interesting prints and a vintage feel;
think kitties, blossoms, nautical, polkadots...
and you maaaay just find one or two peter pan collars in the mix.
I also dabble in jewellery, resin brooches with vintage prints are my favourite at the moment.
Customer feedback is very important to me. The photo below is
courtesy of
http://www.colormecourtney.com/
-
C
ourtney Q is "a twenty something fashionista, blogger, new yorker, french bulldog mom, stylist + self-proclaimed party planner extraordinaire addicted to all things celebratory!"
After her recent purchase of a Kissy Face Dress she gave this review on her blog:
"This dress from
Kissy Face via etsy
was exactly what I imagined, and fulfilled all my lobster dress dreams! It's the perfect fit and flair shape and fits my waist like a glove. The length was pure perfection and the skirt was just full enough to be twirl-worthy without being over the top. The construction is to die for, hands-down one of the most well-made dresses I am lucky enough to own! And It has pockets!!!! Big, giant pockets that remain hidden and secret to the un-trained eye. After wearing this
darling dress
by
Kissy Face
,

I never want to wear another dress. Truthfully, If i could live out my days in the stylings of miss
Rikki B
I would be the happiest and potentially best dress gal around. Thanks to Rikki, lobster is now not only my favorite food, but also my favorite dress, that I will continue to cherish for years to come."
Ab
ove all, my shop is a place where people can give me money, and I'll give them rad products that I've made :)