Hello lovely readers, in todays Weekend Blog Post I share with you Christmas Day, Memorable Music, Amazing Nature Photos and Festive Trifles. Happy Reading xo♥
Christmas Day
Christmas Day was here before we knew it, and before the festivities of the day kicked off, we decided on a morning walk on the beautiful south coast.
It was a pretty picture and once again, we were reminded how lucky we are to live here.
Spotted on our walk was this sweet little South-western crevice-skink, who was happily catching some sun...
but he didn't stay very long, just enough time for a quick photo; quite a photogenic little chap don't you think?
Then back to reality, our walk was over and it was time to head home for the final Christmas Day preparations, including making individual trifles, a recipe I will share later in this blog post.
Memorable Music
Triple J Music News recently published this article:
"15 of the most memorable lyrics of 2013."
I love alternate music and choose to listen to Triple J Radio over any other station, for the diversity of music played and the support of upcoming unsigned Australian Artists through Triple J Unearthed.
The article states :
"From French pastries to prehistoric herbivores, here are a bunch of the memorable lyrics that made us sit up and take notice in 2013"
Take these for example:
1."

We've been drivin' round singing songs about drivin' round singing songs

"
The Smith Street Band - 'Don't F*** With Our Dreams'
2.
"
Yeeeeuuuuh

" Lorde - 'Tennis Court'
3.
"

The paramedic thinks I'm clever cos I play guitar / I think she's clever cos she stops people dying

" from
Courtney Barnett
- 'Avant Gardener'
(which you can listen to below)
If this has piqued your interest, you can
read the full article here and listen to the songs featured:
http://www.abc.net.au/triplej/musicnews/s3915672.htm
Amazing Nature Photos
There is the most Amazing Nature Photos exhibition at the Residency Museum from the 6th December 2013 to the 2nd February 2014 - open from 10am to 4pm Daily. If you can, visit this and see the best of the best, these images will captivate you.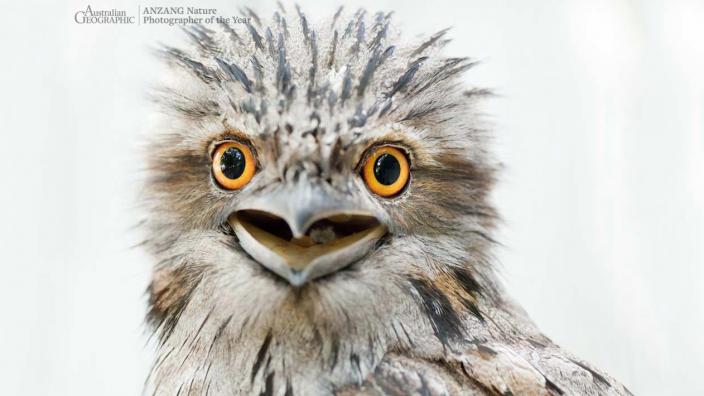 Photo of "Rosie" by Angela Robertson-Buchanan, New South Wales -
Here is a little more about the exhibition:
"The Australian Geographic ANZANG Nature Photographer of the Year is an exhibition of spectacular photographs which capture the breathtaking flora, fauna and landscapes of Australia, New Zealand, Antarctica and New Guinea. Compiled of entries from the annual ANZANG photography competition, this exhibition highlights the need for conservation and protection of these unique regions. The Australian Geographic ANZANG Nature Photographer of the Year is owned by the South Australian Museum."
If you can't get there in person, you can view the online photo galleries here:
http://www.australiangeographic.com.au/topics/wildlife/2013/08/nature-photographer-of-the-year-/
Festive Trifles
Trifle is such an easy dessert to make, but it doesn't need to be sugar laden.
Here is my take on Individual Festive Trifles.
Festive Trifles
Ingredients (four serves):
1 Sachet Sugar Free Port Wine Jelly Crystals
4 mini sponge jam rolls
4-8 Teaspoons Sherry, Brandy or Liqueur of your choice
I plastic jar of Weight Watchers Diced Peaches
Carton of Long Life Vanilla Custard
I small carton of Whipping Cream
1 Teaspoon Organic Vanilla Bean Paste
Crushed Nuts to decorate.
Method:
1. Make up the sachet of Sugar Free Port Wine Jelly Crystals according to the packet directions. Place in the fridge to set.
2. Slice each sponge roll into 6 rounds. Divide the rounds into four lots and arrange in the base of small dishes or drinking glasses to create four serves.
3. Spoon even amounts of sherry, brandy or liqueur of your choice over the sponge roll rounds.
4. Spoon in an even layer of weight watchers diced peaches.
5. Spoon in an even layer of long life vanilla custard.
6. Spoon in an even layer of prepared sugar free port wine jelly.
7. Pour the whipping cream into a bowl and add the organic vanilla bean paste. Whip until stiff peaks form then spoon an even layer over the sugar free port wine jelly layer.
8. Sprinkle over crushed nuts to decorate, chill and serve.
note: I find that muscat is a good liqueur to give a nice flavour.
Dear readers, that concludes Christmas Day, Memorable Music, Amazing Photos and Festive Trifles. See you all on New Years Day for a new Wednesday Wishes blog post.