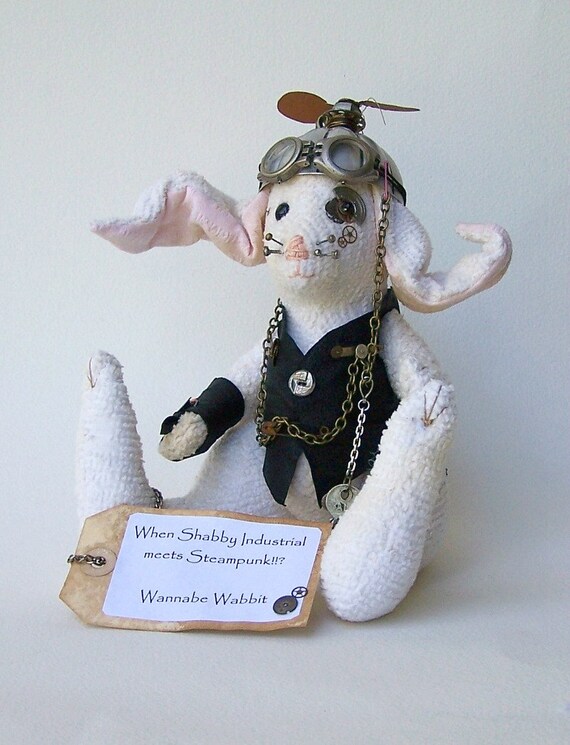 Happy Friday dear readers. What have you been up to this week? I have been planning some new pieces for Summerstreet - it's not all that far away now - EEEEEK! This weekend shall be filled with bush walking and dinner with friends and family, how lovely!

This week it is my great pleasure to introduce to you a new DUSTy Diva and Friday Friend - meet the super lovely Pam of Nest in the Attic!

The sentiment behind this White Dove of Hope is so sweet, and how clever is Pam to have created this needle sculptured fabric dove?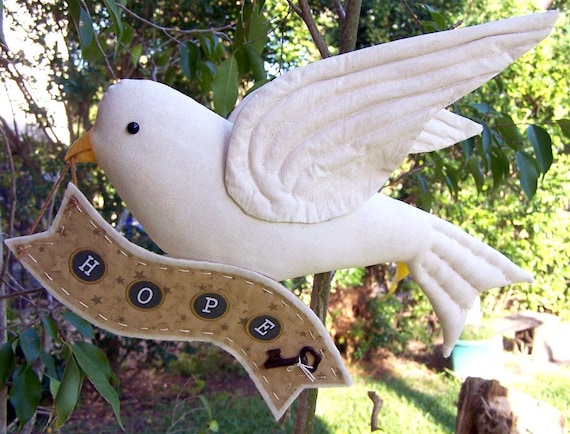 This ladies Half Apron made from Recycled and Re-Purposed Denim and Lace will definitely add a little glam to those mundane housework chores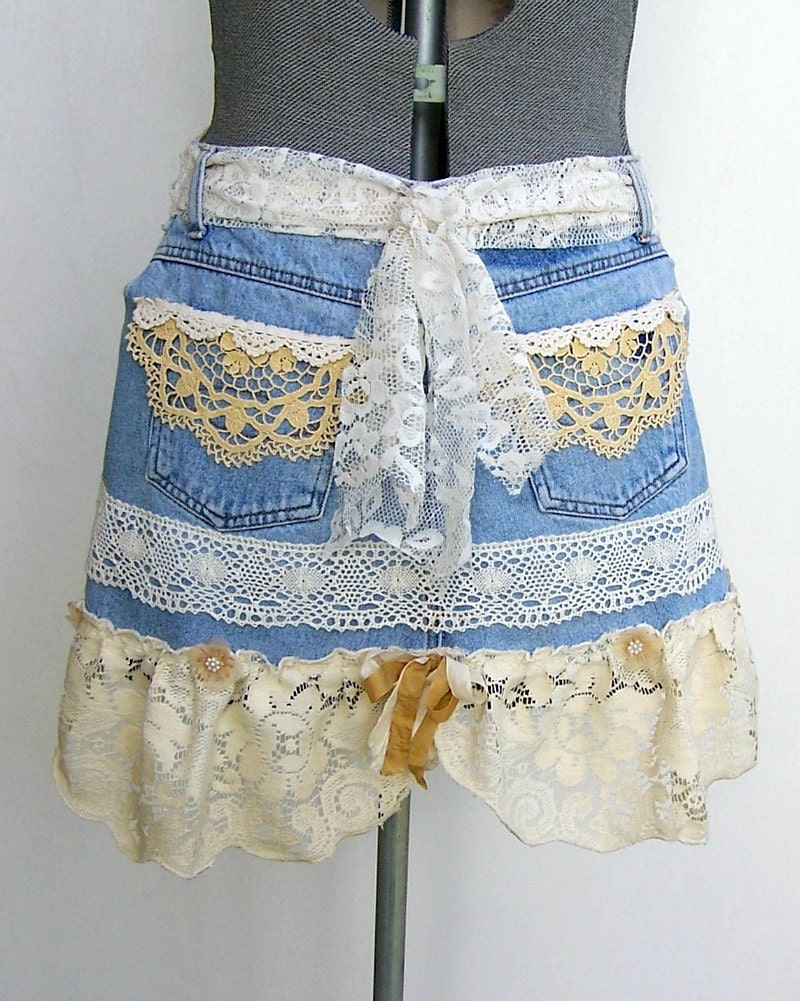 and I would dearly love to give a forever home to this darling Old Style Chenille Jointed Bear with his very own Raggy pillow!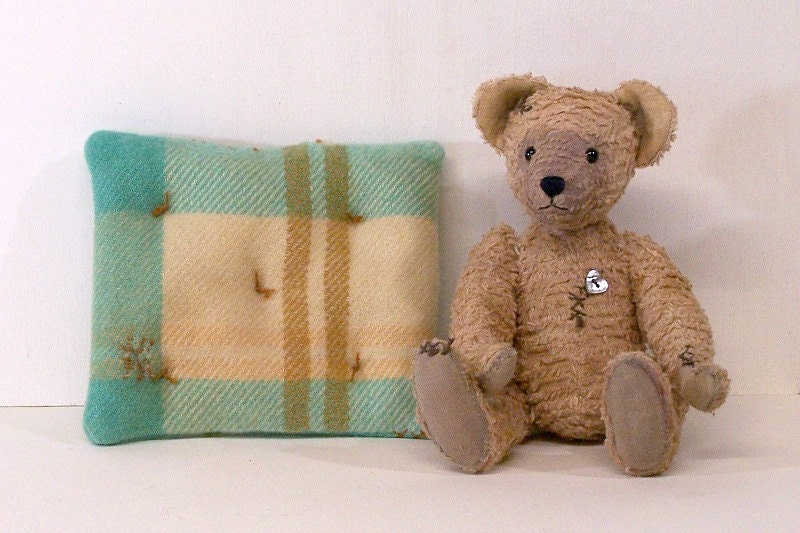 Readers, I now hand you over to Pam so that she can share with you all
The Tales of Nest in The Attic. Have a fantastic weekend, see you all on Sunday night for the weekend blog post xo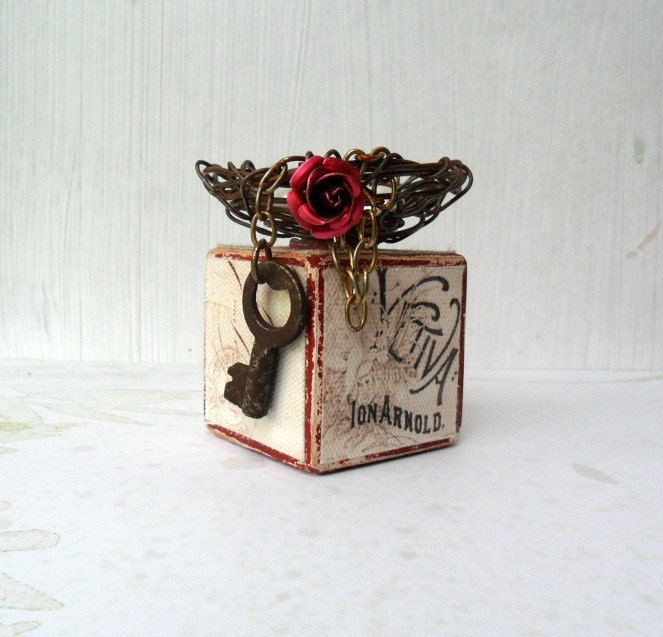 The Tales of Nest in The Attic
My name is Pam Eyre and I'm the face behind Nest in The Attic. Besides being a wife to a very handy husband, and a mother to three very gorgeous felines, I'm also an artisan/crafter/student in the University of Creativity. Call it what you will!
I first started 'creating' by making cloth dolls with needle sculpted faces along with other country and shabby chic type crafts, then later went on to sell them through a Australian Primitive craft online magazine, The Chocolate Crow Trader, in late 2007.
This then lead to my own website in 2008, Cloth to Creation (since closed), which was followed by a selling blog (also now closed). After this I started selling my work on Etsy and Madeit, and haven't looked back. Moving over to these marketplaces was the best move I personally could have made.
My tastes and style have become quite eclectic over time, and I now create my own designs for most of my dolls, bears & critters, bags and boutique-ish aprons.
I fell in love with mixed media along the way, using this style in collage and altered art (with lots of found and vintage materials), and I'm having such a fun time with them! Of course with a name like Nest in The Attic you might guess correctly that I have a penchant for anything to do with birds, nests and eggs! Being an often-used element in mixed media work, I discovered that I really enjoy using wire and I've created many nests and cages using stranded craft wire and chicken wire.
It seemed a natural progression to create as many eco-friendly items in my repertoire, as I can, using these found objects and pre-loved/recycled materials. Therefore creating some really lovely altered and re-purposed products, and in the process helping to leave a much lighter environmental footprint on the earth.
I'm so very fortunate to have my own studio under our house in Queensland where I can go and create whenever I feel the urge or need. This is where that 'handy husband' came to the fore!
He's been a godsend with building walls, putting up shelving, laying carpet, moving air conditioners etc and he even built me my own "suitcase wall" as I call it. Like many other crafty people I have a lot of collections and one of them is suitcases/ports/cases. They come in very handy to hold one of my other loved collections; vintage chenille bedspreads, that I use to make up dishcloths, bags and potholders amongst other items! Oh dear, don't get me started on my collections, ok? Lol.
I'm not sure that I have one favourite piece, but have to say that at the moment I'm totally in love with the little dormice that I designed my own pattern for! They are only about 5cm long and fit in the palm of my hand. In fact I've just finished one for a friend that is only 2cm long! Eeeek! Lol. But it was much easier to make than I thought it would be at that size. So very adorable.
Thanks for reading all about me and getting this far into my babbling tale! ♥
Dear readers, do you want to see more? Here is how you can connect:
Buy lovely things on Madeit here:
Buy lovely things on Etsy here:
Buy Supplies from The Studio (mixed media, chenille fat quarters and general craft supplies) on Craftumi here:
Buy vintage, retro and plain old treasures on Etsy here:
Follow the Cloth to Creation Blog here:
and become a follower on Facebook here: