Happy Friday readers, how was your week? It was a busy one here, and this weekend will be spent relaxing at home I think. Nothing too strenuous, the weather is meant to be a little wet and cold. Might be time to cuddle up with the fur kids and a good book!
This week it is my great pleasure to introduce you all to a new Friday Friend and DUSTy Diva, meet Ofunneka of C3N2KIDS!

The gorgeous things that Ofunneka creates are bright and colourful and I have some favourites I can't wait to share with you. The first is this "quirky, afrocentric, vibrantly coloured, cuddly stuffed owl for children of all ages".
"She is fondly called Jamilla which means beautiful and as her gold streaks and multi colours show, she is truly beautiful, extravagant and loves to be pampered. Maybe your little one or even you is up to the task of pampering and keeping her beautiful? She enjoys play and nap times." And, if owls aren't your thing, how about stuffed cuddly elephants?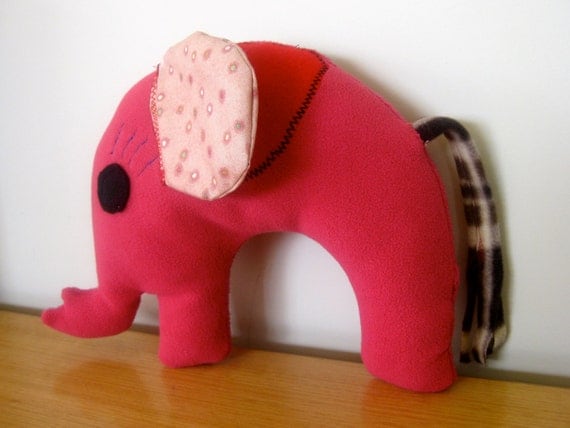 Straight from the African forest , this cute little elephant, fondly called Pinky spends a lot of her days using her long brown tail to ward off flies, especially during the summer heat. She loves a cuddle as well and can double as a pillow for your little one." I also adore Ofunneka's little monster toys - cuddly for children of all a
ges!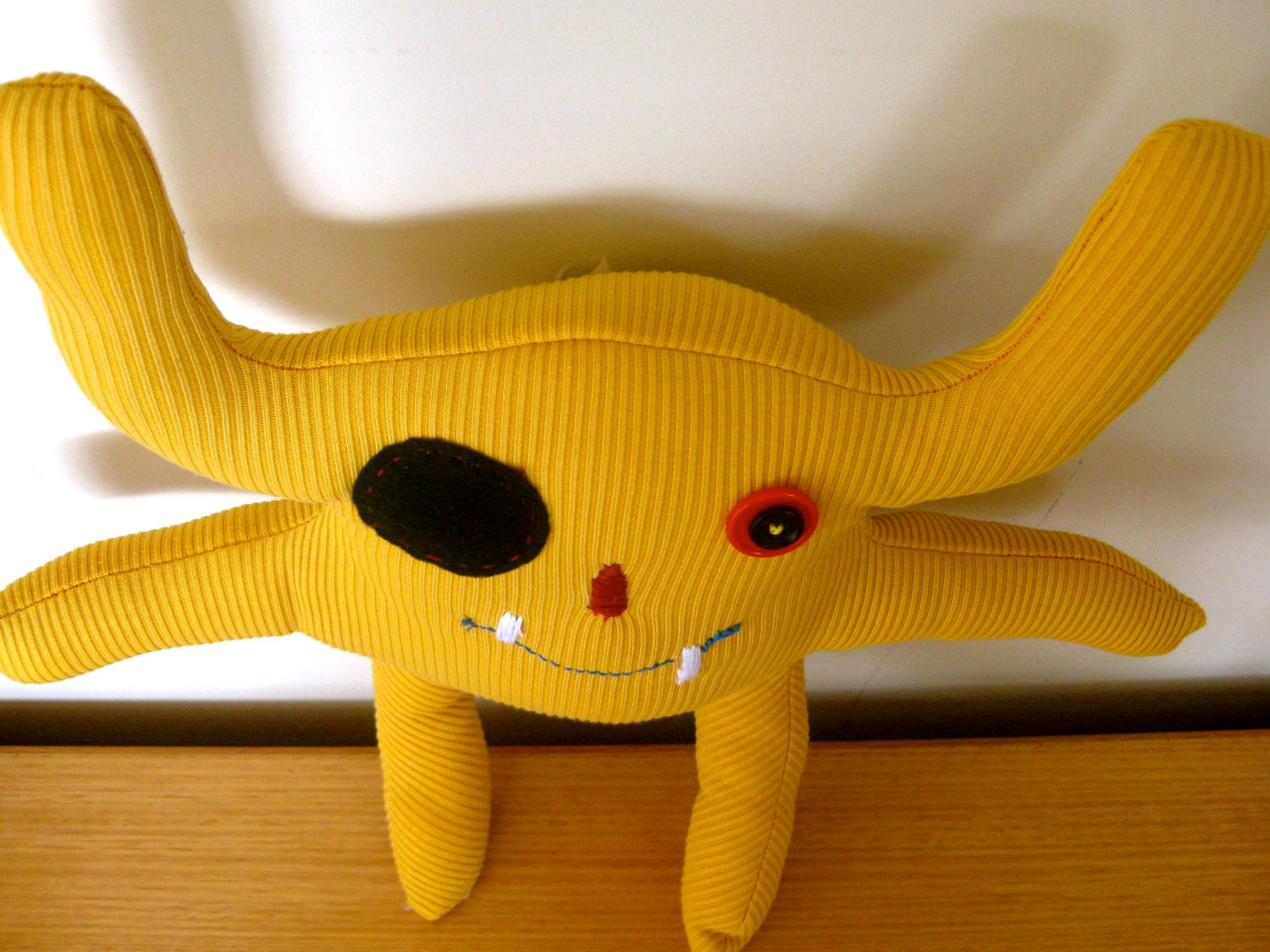 Lovingly described in this way by Ofunneka: "

Old pirate red eye aka

Reddy

is a favourite of my husband's, believe it or not. He does count himself as a child, so this "little monster" is for the enjoyment of both "young and old children"..
As you can see dear readers, there really is something for everyone, of all ages to be found at
C3N2KIDS.
I invite you now to unleash your inner child and enjoy the bright coloured creations in
The Tale of C3N2KIDS
. See you all on Sunday for the Sunday night blogpost xo
Hi, my name is Ofunneka Anyanwu, I am 36 years old and recently moved to Australia about 2 years ago, a move which I believe was destined, since I had

part of my high school education in Papua New Guinea, spending most of our school holidays in Brisbane, Australia, so it seemed only natural for me to move here with my husband to start our family.
I consider myself , a die hard creative mind, who derives much joy in expressing myself through creating what I call "my little treasures" for children of all ages.
I get satisfaction also from running my NGO dedicated primarily to educating the girl child, in Africa. I am also myself an adventurous spirit, having participated in the popular BIG BROTHER series, in South Africa in 2007...oh those days!!! ;-)
Although I had always loved sewing, as far back as when I was just a little girl, when I used to embellish my clothes using needle and thread, or sometimes even went a step further to sew them from scratch, still using needle and thread, but they were more often than not, quite ill-fitting (but I didn't care then. This practice carried on, even up to my days as a single gal, sewing appliques and making amendments to my clothes using needle and thread, tools I thought were sufficient then.
I also had the privilege of growing up with a mum who made it a point of duty to make our (my siblings and I) outfits during festivities, we always looked forward to the final products.
But I believe the true inspiration for my shop came after I had my now 21 month old daughter.
But when my little angel came along, I wanted to make beautiful, unique outfits for her and just had to invest in a sewing machine (thanks to my husband).
Having explored sewing her clothes for a while, I still felt that my creativity was stifled, this burning desire to explore all angles of my creativity birthed my second baby....
C3N2KIDS! A shop for soft toys, throw cushions, educational felt and fabric books, monster dolls and mini cards for all occasions, catering specifically for children of all ages...
Dear readers, want to see more? Here is how you can connect.
Buy lovely things on

handmade.com.au

here

:
Buy lovely things on
Etsy
here:
Buy lovely things on
handmade emporium
here
:
and become a follower on

facebook

here: