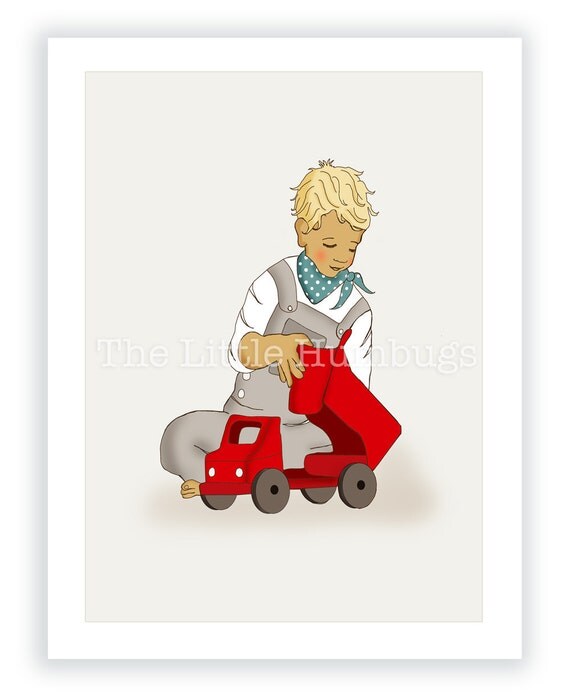 Ewan and his Red Truck
© The Little Humbugs
Happy Friday dear readers !What a busy week it has been. I have felt a little lost not following a photo challenge every day........So ! Maddabling has decided to create a photo challenge to be hosted on the Maddabling Blog. The 22 Day Challenge is due to commence on the 10th August and runs for 22 days. Stay tuned for further details !
This week it is my great pleasure to introduce the super talented Louise of The Little Humbugs ! Louise is a fellow sandgroper (West Australian) and a fellow member of the Western Australia Street Team on Etsy !
The Little Humbugs feature brings to a close a special 4 part series on Handmade for Children from four talented artisans from the Western Australia Street Team on Etsy. I have a feeling that I may have said this before but I will say it again, one of the BEST things about writing a Friday Friends series on the Maddabling Blog is that I get to have a really good look around online stores and facebook pages to see what my featured artists have to offer you the readers ! Here are a few of my personal favourites ....... please remember that these images have been supplied for this blog post with permission from ©The Little Humbugs and the copyright remains with The Little Humbugs. Please do not use or reproduce these images without Louise's written permission.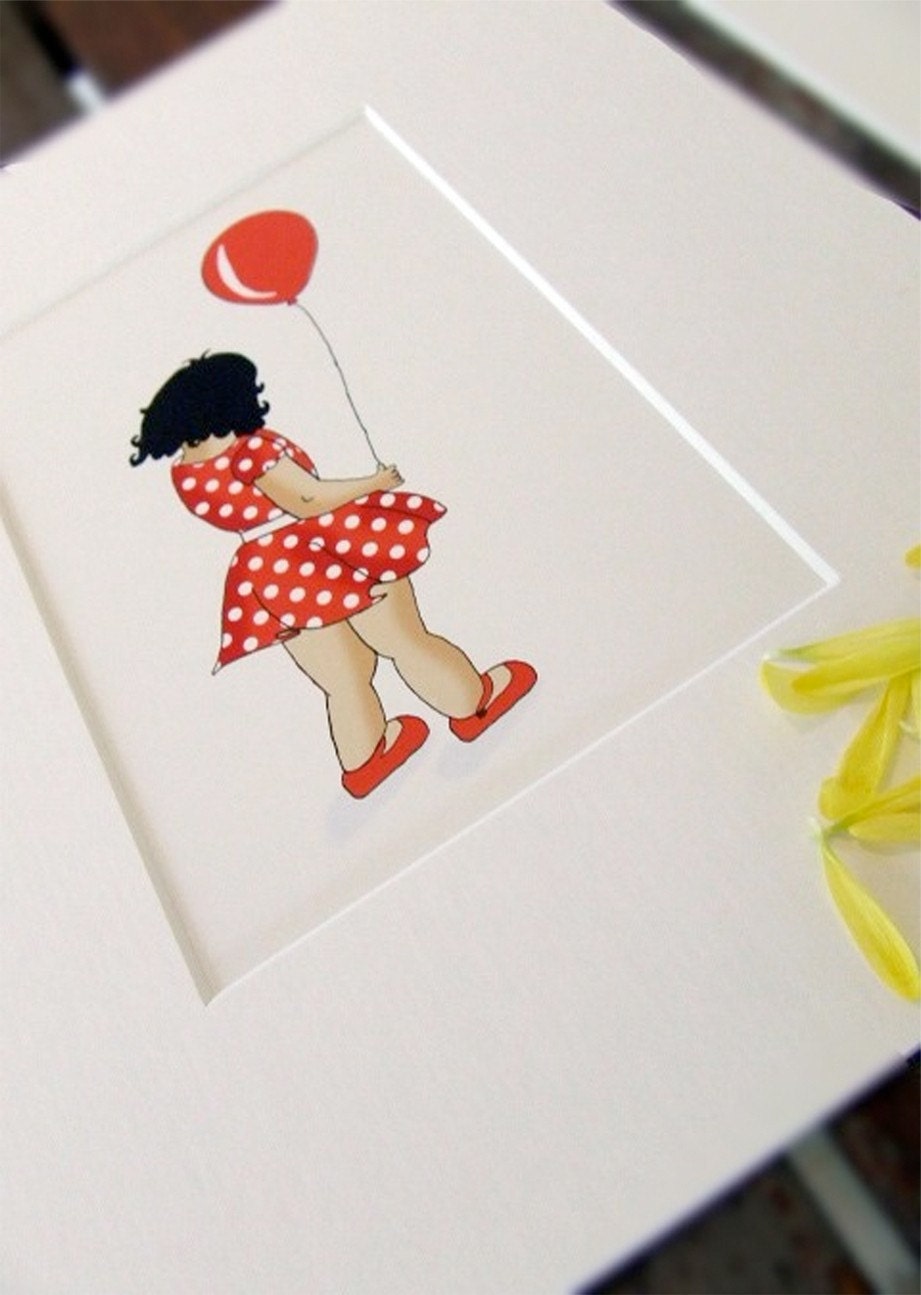 Gone Fishing
© The Little Humbugs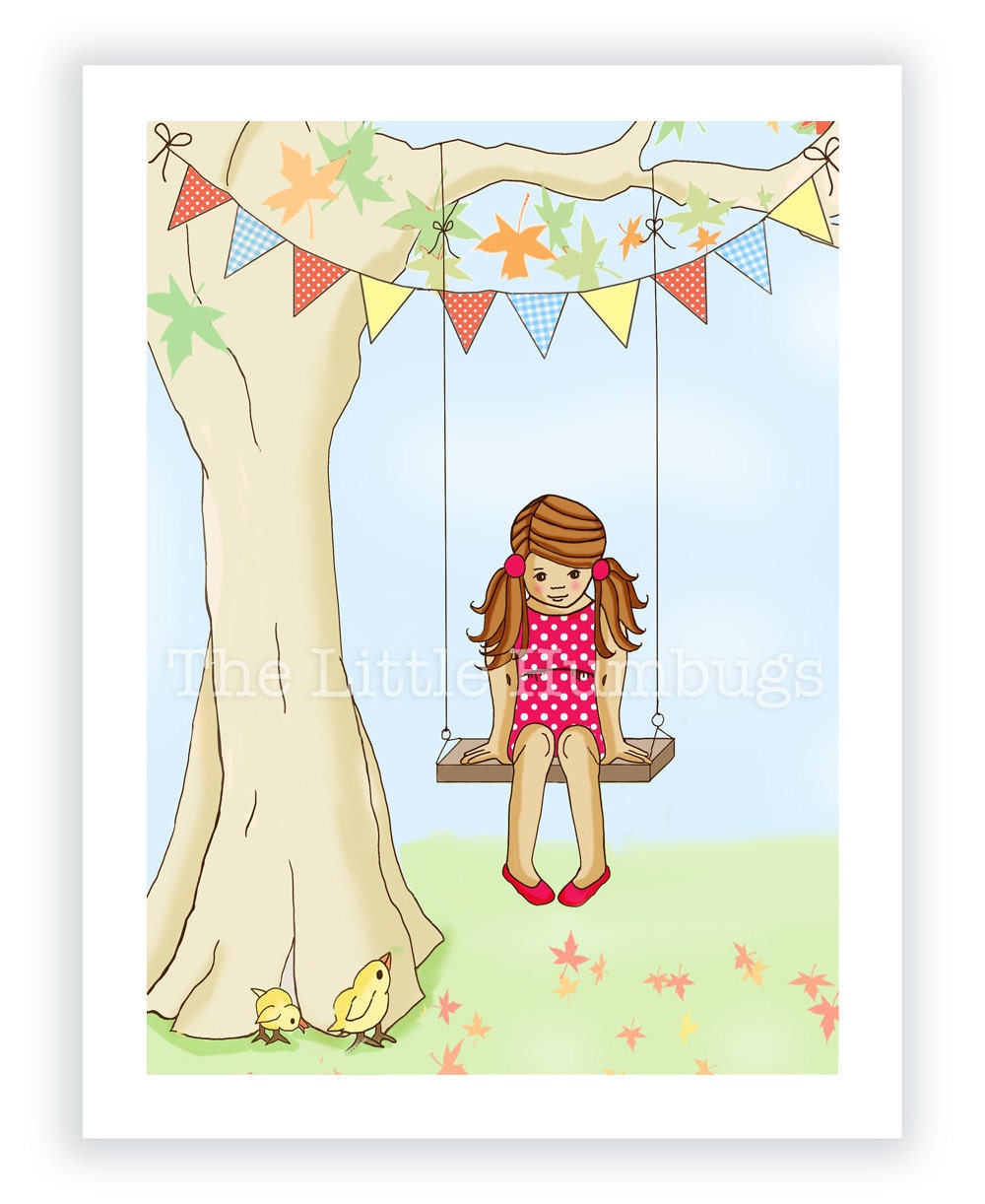 A Girl in Red
© The Little Humbugs
Time dear readers, to let your imagination run wild for a little while, and return to those carefree childhood days of yesteryear, as you turn the virtual pages of a Vintage Visual Adventure with The Little Humbugs.Take care everyone and have a wonderful weekend xo
A Vintage Visual Adventure with The Little Humbugs
Who is the little humbugs ?
The Little Humbugs is my own little artistic venture - I create children's wall art and party stationery. All of my illustrations begin as a pencil sketch, and are digitally coloured. My work has a vintage, whimsical, yet innocent feel to it - I like to try and celebrate the innocence of childhood.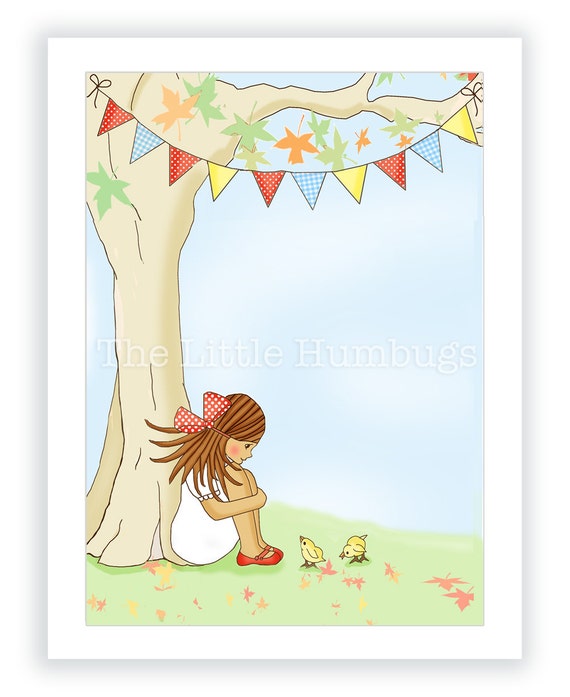 Captivated
© The Little Humbugs
How and When did your handmade/artistic journey begin ?
I have always loved to draw, however my art took a back seat in my teens and early twenties, it wasn't until my first daughter Molly was born that I started to draw again. After hunting for unique artwork for her bedroom, (that wasn't heavily branded) I created a series of sweet ballerinas for her wall. I screen printed one onto a t-shirt that she wore to Kindy one day and the orders started coming in from other mothers, also looking for unique designs for their children and as gifts. The rest is history...!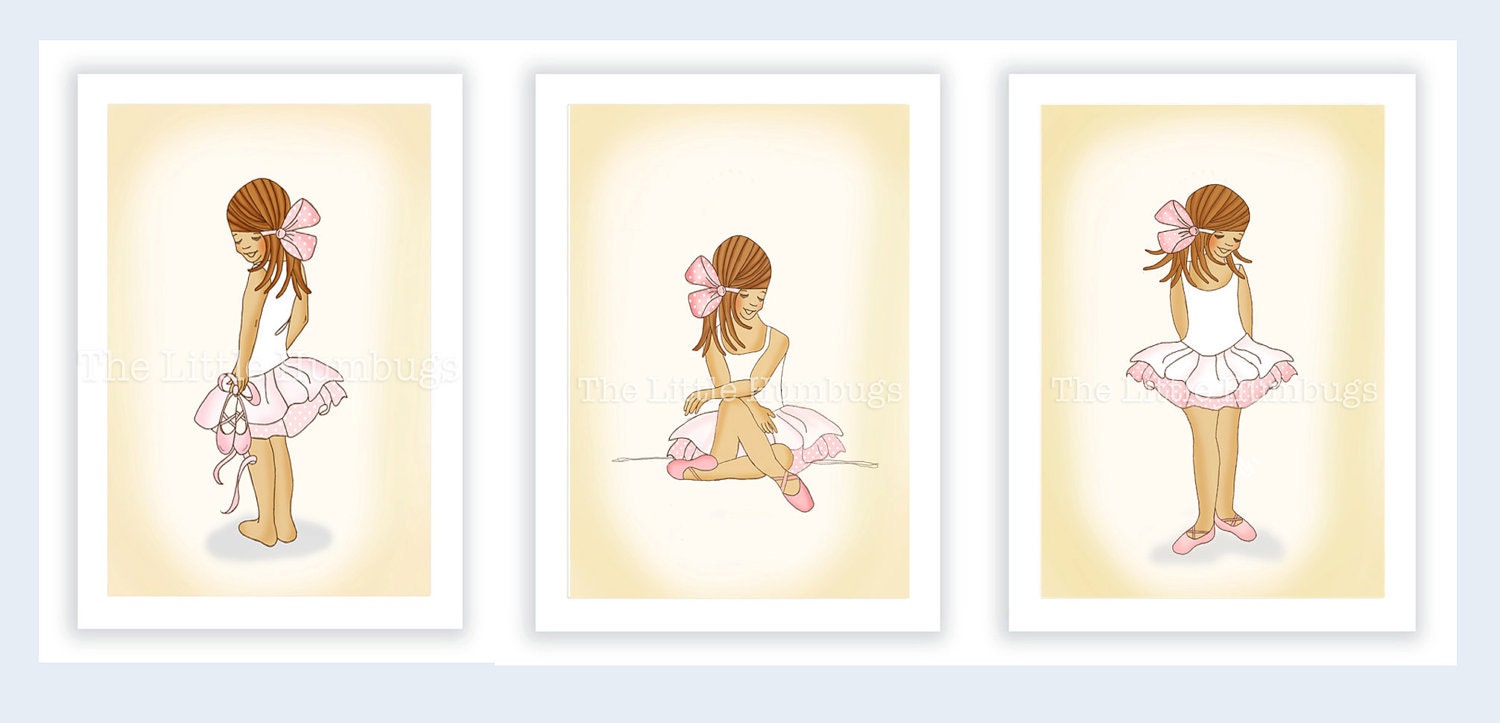 What inspires you ?
My three children and their innocence is my main form of inspiration. I especially love watching how they play and interact with one another. I am also inspired by the great children's illustrators of the last century, such as JH Dowd, Frances Tipton Hunter, Eloise Wilkin, Corinne Malvern, who all worked purely by hand and with no digital influence whatsoever. Pure talent! (I have a large collection of vintage children's books!)
Storytime
© The Little Humbugs
What mediums do you work with - do you have a favourite ?
My favourite medium is simply a good drawing pencil and beautiful quality paper! But I do love watercolours when I have time, particularly prismacolor.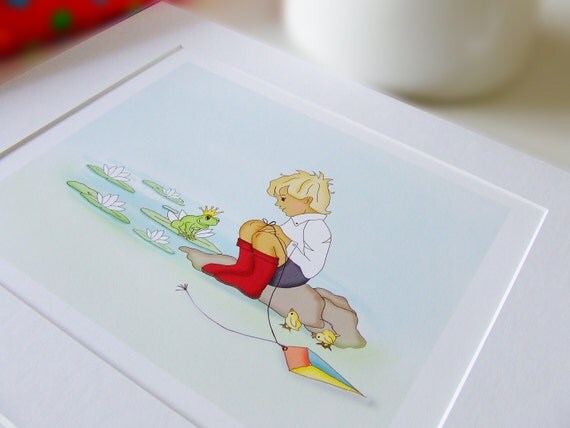 Pondering
© The Little Humbugs
What kind of things do you make/create ?
I create children's wall art and party stationery - using my own illustrations.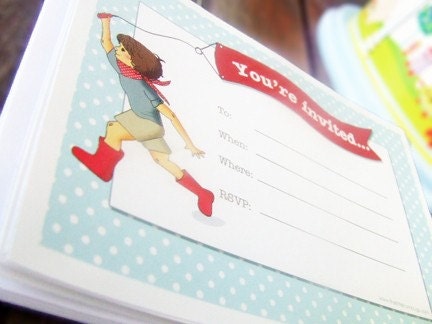 I also do a lot of custom work and more recently have been creating business logos for clients who are interested in vintage inspired, whimsical images.
Do you have a favourite piece that you have made/created ?
Personally I love my ballerina series, however 'Friendship' and 'Archie + His Kite' are my best sellers.
What are your future plans/dreams/aspirations ?
Having three young children I am a little time poor! However, next year my youngest goes to Kindy so I am hoping that having a few days to myself will give me time to further develop my business. To begin with, I would love to create wall stickers, larger prints, more greeting cards, and spend time developing my website!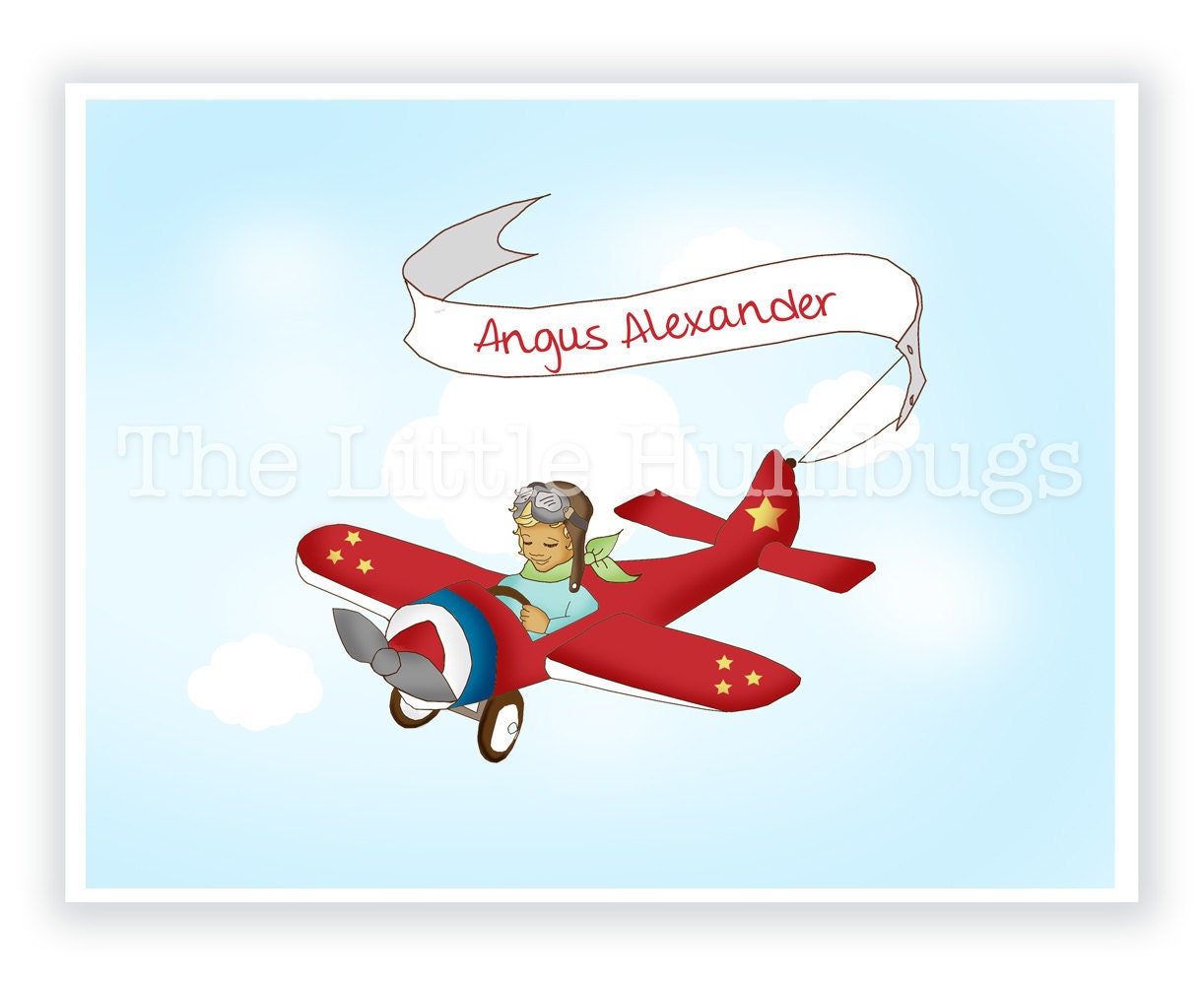 The Aviator
© The Little Humbugs
Dear readers, do you want to see more of these gorgeous works ? Here is where you can connect :
Buy lovely things on
Etsy
here :
http://www.thelittlehumbugs.etsy.com
and
become a follower on
Facebook
here :
http://www.facebook.com/thelittlehumbugs