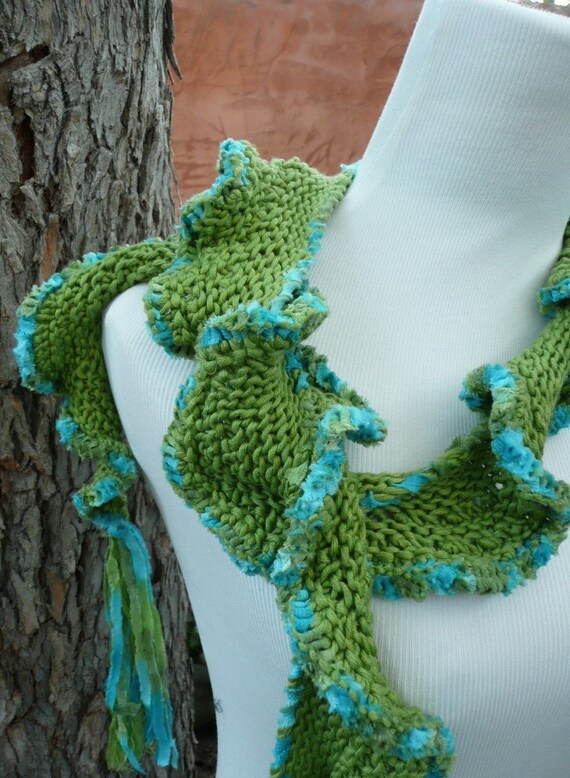 Welcome dear readers. I am thoroughly enjoying the crisp Autumn mornings at the moment, how about you ? Maddabling is on holidays for the next two weeks however I still have some wonderful artists and wishlists to share with you !
This week it is my absolute pleasure to introduce you to a DUSTy Diva, fellow DUST Team and West Australian Street Team artistan - meet Anna from Sally Anna Boutique !
Anna creates wonderful things from "yarn and sticks" which is something I have never been able to do successfully. Therefore I hold a great deal of admiration for those who can knit and crochet ! I want to share with you now some of my favourite things
from Sally Anna Boutique.
This super-cute hat would be just perfect for the cooler Autumn days don't you think ?

and this delicious hand knit shawl / scarf in linen cotton in a sublime wash of colours - turquoise, tangerine tango, gold and linen

and finally the stunning colour blend in this scarf is just wonderful, it reminds me of Bollywood, Saris, Sunsets and Autumn.

Lovely readers, time to knit one purl one and read the inspiration behind these fabulous knitted creations, in The Sally Anna Boutique Knitting Pattern. Have a fantastic weekend everyone, see you Wednesday for Wednesday Wishes xo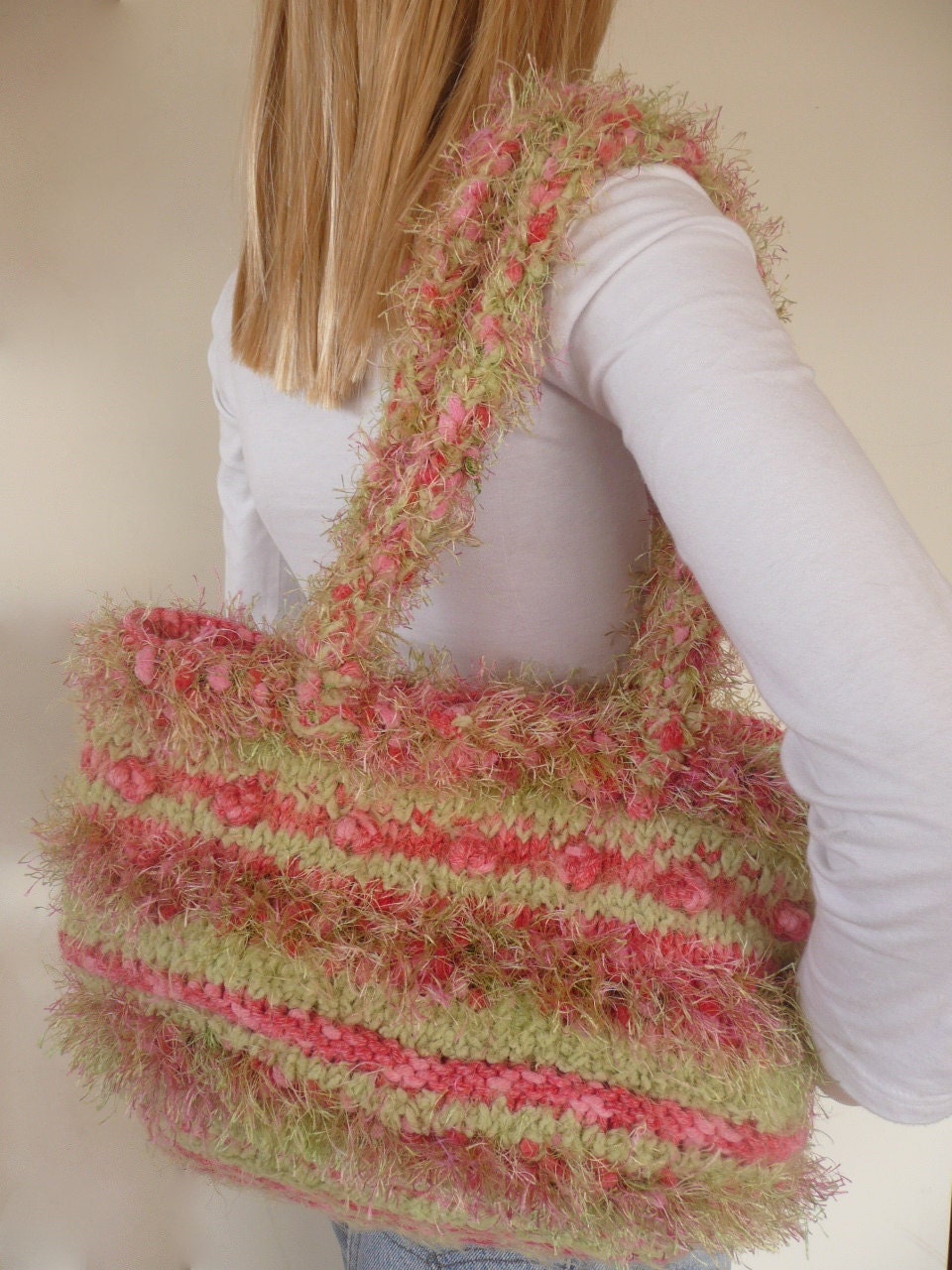 The Sally Anna Boutique Knitting Pattern
Who is Sally Anna Boutique ?
A fanatic knitter who is never without sticks and yarn ! I take them everywhere and knit all year round. They are my sanity, relaxation and joy !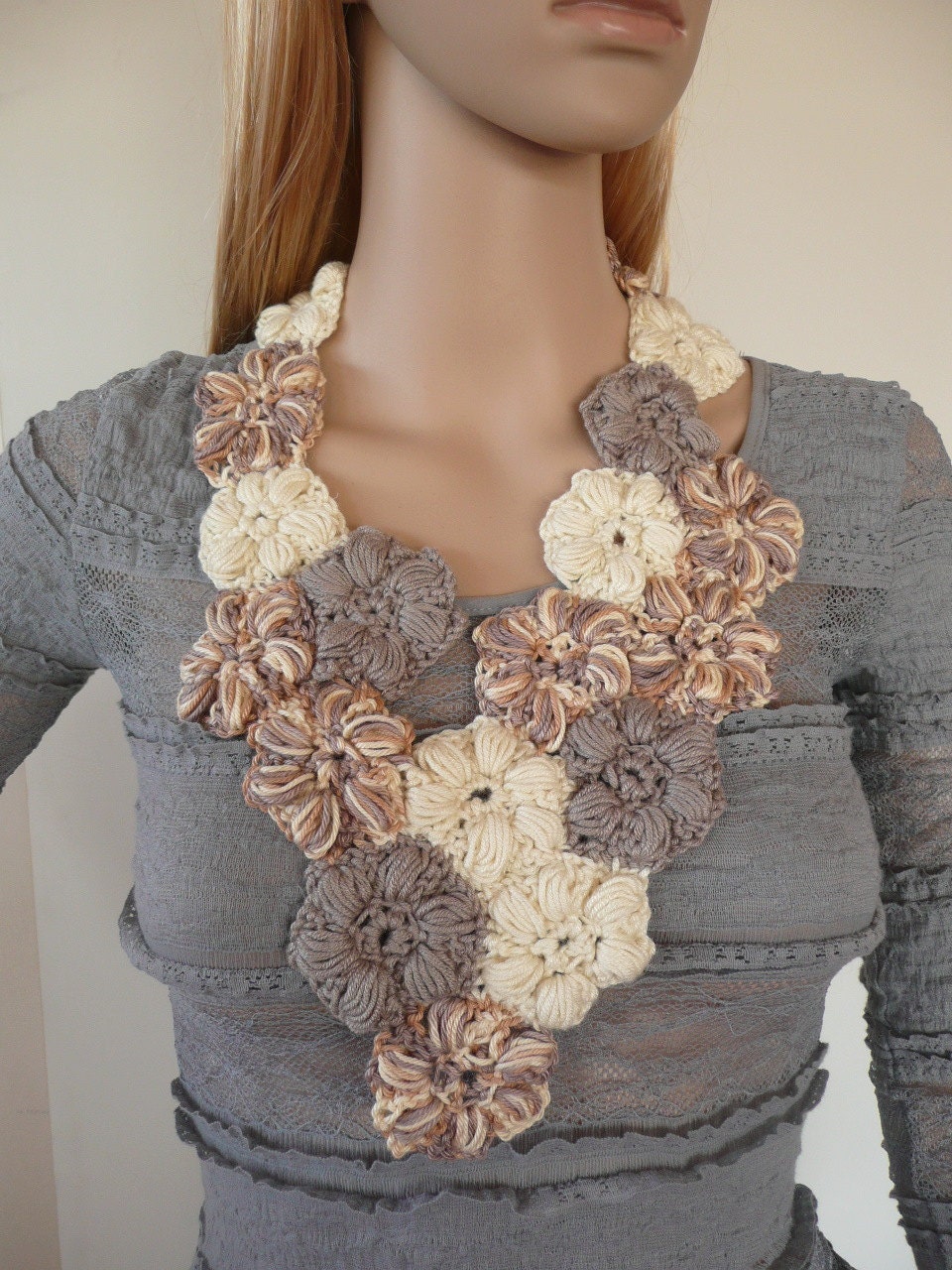 How and when did your artistic journey begin ?


I was lucky to grow up with a mother who loved to knit and sew and she taught me the basics of both crafts. When I was about 10, she suggested we make a jumper together; I knitted one arm, and she knitted the rest. It was the beginning of a long and enduring love affair with textiles and in particular, yarn.


I sold my first hand knitted piece to a boutique here in Perth when I was 16. It was a jumper full of beads and ribbons and truly one of a kind. This introduced me to the thrill of making things by hand and selling them.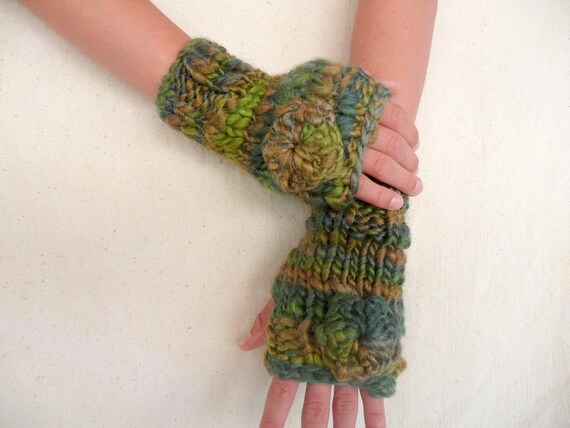 After school and university I packed a backpack, as many Aussies do, but I lived out of mine for ten years. I was able to learn new crafts from the different places I lived, but always returned to knitting. During this time, I made and sold clothing, accessories (fabric and hand knits) and cheesecakes !


When I returned to Australia to live, I became a self-taught milliner and sold to department stores and local hatters. The last few years, I once again returned to knitting but also have a big stash of fabric waiting to be sewn up.


What inspires you ?


Just about everything......textiles, texture and colour ! I have a constantly expanding list of ideas of things I want to make.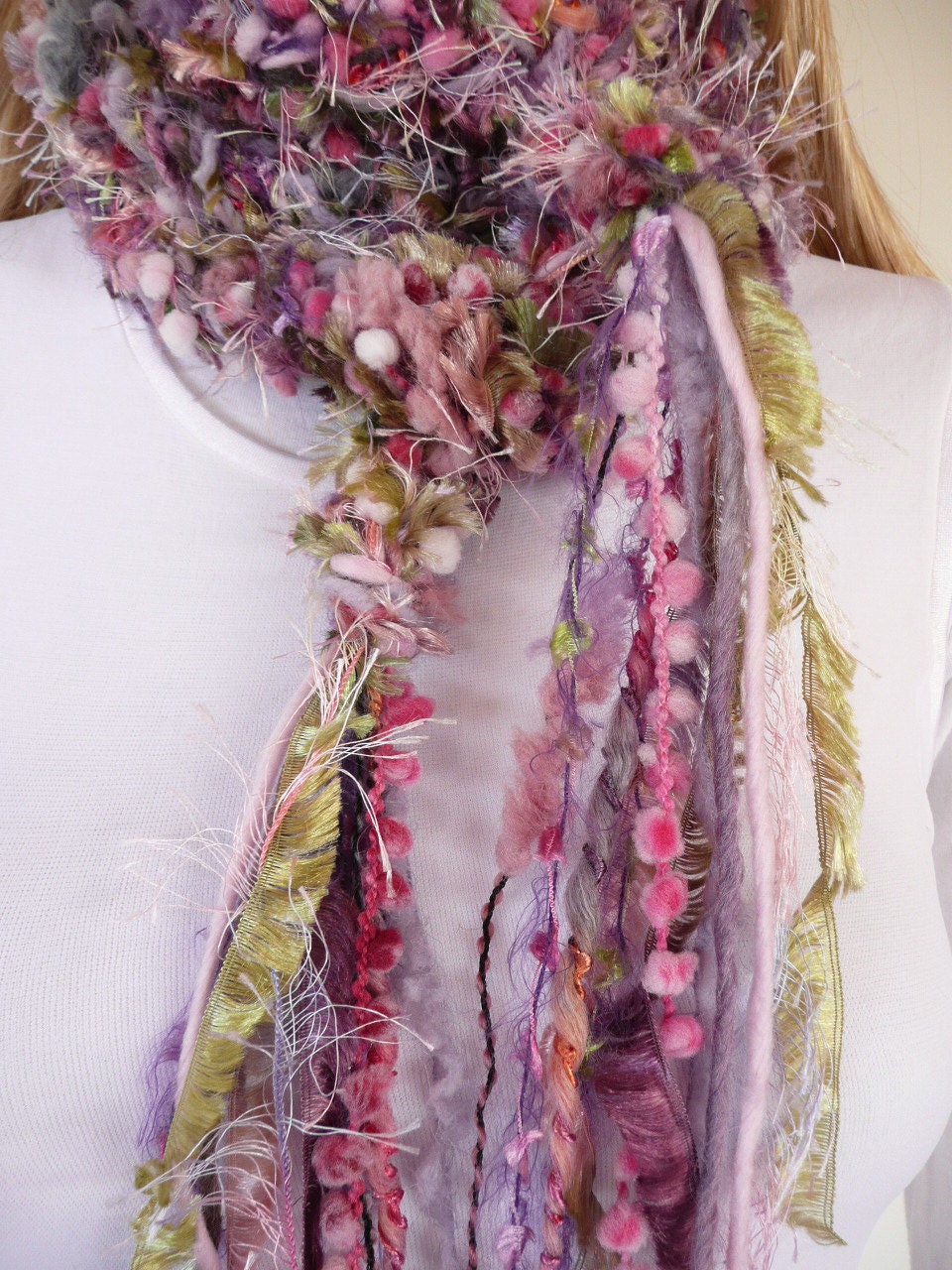 What mediums do you work with ?
I love working with yarns and like both man made and natural fibres. As long as the yarn is high quality, I enjoy using it. I mostly knit but have been improving my crochet skills over the years. I like to play around with needle size, rarely taking any notice of what is suggested and love mixing different types of yarns together in one piece, thick and thin, plain and elaborate. I also like to use one colour but several yarns with loads of textures or tear fabric into strips to create a new fabric.


What kind of things do you make or create ?


The last few years I have been knitting scarves and shawls and other accessories such as bags, hats and gloves. Recently however, I have been making more clothing and necklaces. The necklaces have allowed me to knit and crochet flowers which I love to do. My house is also full of knitted afghans, which although very time consuming are a delight to use in winter. And...I have many knitted pears in fruit bowls !


Do you have a favourite piece ?


My favourite piece is usually the last piece I have finished. At the moment, I love my woolly collared vest and the slouch beanies.




What are your future plans, dreams, aspirations ?


I plan to keep expanding my range of items in my online shops to include more of what I knit and some of my fabric items.
Dear readers - ready to update your Autumn/Winter wardrobe ? Or just to browse a little further ? Here is where you can connect with Sally Anna Boutique :