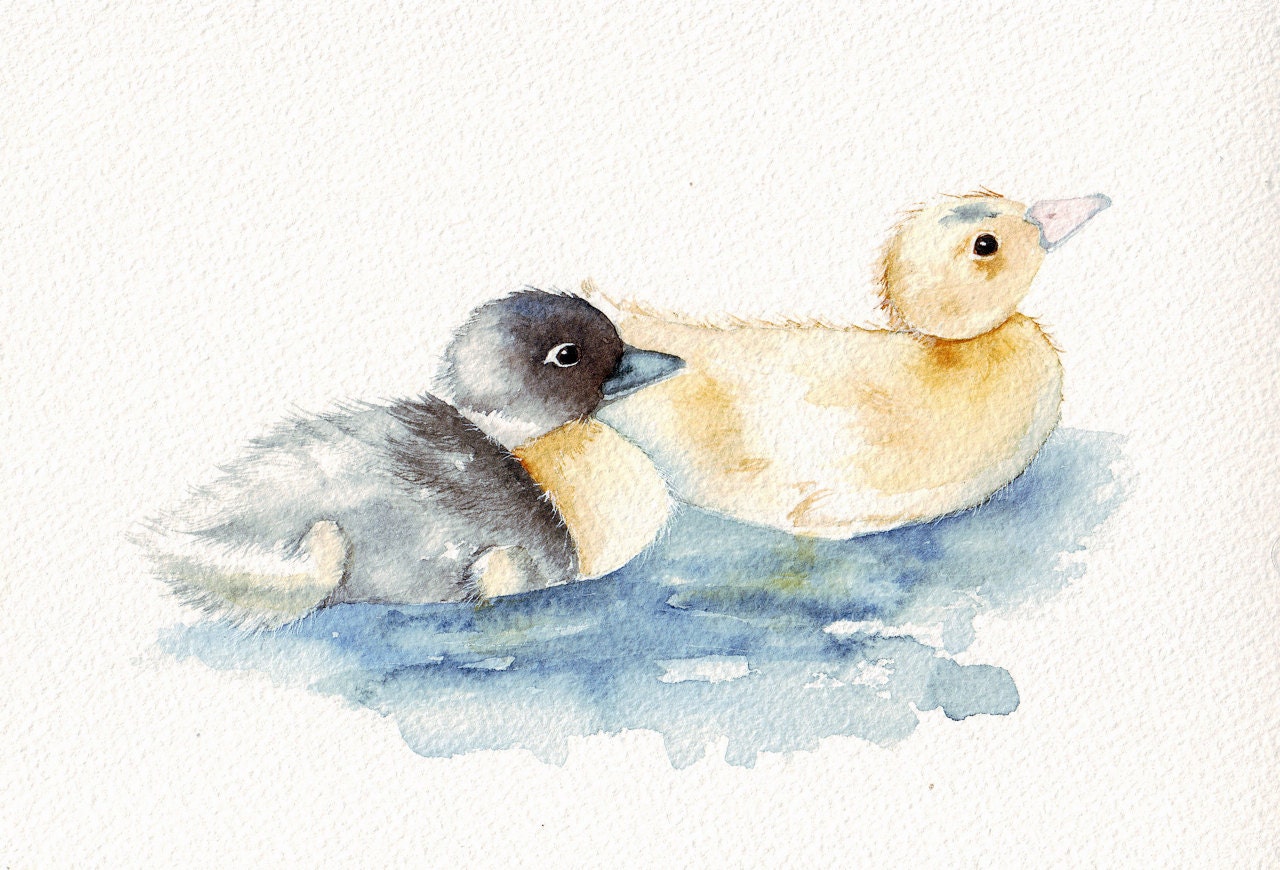 Hello dear Readers ! Welcome to another Friday - what have you planned for the weekend ? I am hoping to take my Dad out somewhere for a belated Fathers Day lunch or coffee - he was away for Father's Day visiting my sister some 900km's away from here. I spent part of Father's Day baking a pasta bake for him to heat up on his return home. It's always nice to get home from a trip away and not have to cook. Spring has officially sprung in the Southern Hemisphere but where I am we are still waiting for a little more spring sunshine and a little less spring rain !
This week I have a fabulous Australian ETSY artist to introduce to you - meet
Louise
from
Splodgepodge
!
Louise's paintings are simply divine and perfectly capture moments in time - the expressions and poses of the animals and birds she paints are so real !
For example, I wonder what mischief this little Foxie Puppy has been up to .......
I also love the way that Louise captures the Australian way of life and our love of the great outdoors
and I heart the way she captures nature in this gorgeous close up of a Busy Bee !
Dear readers, I would love you to accept my invitation to take some You time, to take a visual journey through the world of Splodgepodge ! Remember, that Louise has kindly let me use her images in this blogpost, please respect her copyright and don't use or reproduce these without her permission.
Wishing each of you the most wonderful of weekends.
The Splodgepodge Scoop
I am a primary school teacher by day and a passionate artist by night. I am a mother to three children (all grown) and I adore animals!
How and When did your artistic journey begin ?
I have always been passionate about art. When I was at school I used to love drawing and art was my favourite subject. One of my teachers at high school entered a graphite drawing of mine in a competition and I won a prize. You can see the drawing here :
http://louisedemasi.blogspot.com/2011/05/old-drawings.html
That's all it took for me to be hooked for life.
I took up painting after I completed a sign writing course at TAFE in 1995. That was when I discovered that I could paint as well as draw. I began teaching painting at a folk art studio near my home in 1996 and I did that for 13 years. I completed one year of a two year Fine Art Certificate at TAFE. I must complete this one day!! In 2006 I decided to pursue my life long dream of becoming a primary school teacher so I enrolled at university. I graduated from uni in 2009 and I have been teaching ever since. Painting, however is still my number one passion and I love to teach art to my students.
What inspires you ?
I adore animals and they feature in a lot of my art work. What really inspires me though is the play of light on a subject. I am drawn to the differences in light and dark. For a painting to be successful there needs to be a good contrast between shadow and highlights.
What mediums do you work with - do you have a favourite ?
I work in watercolour, gouache and acrylic paints. Watercolour is my favourite medium and I only decided to try it a few months ago. I am glad I did because I am enthralled with the medium. I love the way the paint takes on a life of its own and I have to try to coax it in doing what I want it do. I have had a few disasters but many of those can be saved with the application of some gouache.
What kind of things do you create ?
I paint small watercolour paintings of animals. I sell these on Etsy along with reproductions of my originals. I also paint with acrylic paint on stretched canvas.
Do you have a favourite piece that you have made/created ?
I put a piece of myself into every painting that I create and I am almost sad when I sell one. I have so many favourites. I am really happy with my Willy Wagtail watercolour painting. He is one of the first watercolours that I did and I don't think I could ever part with him :
I love this one of my dog too ................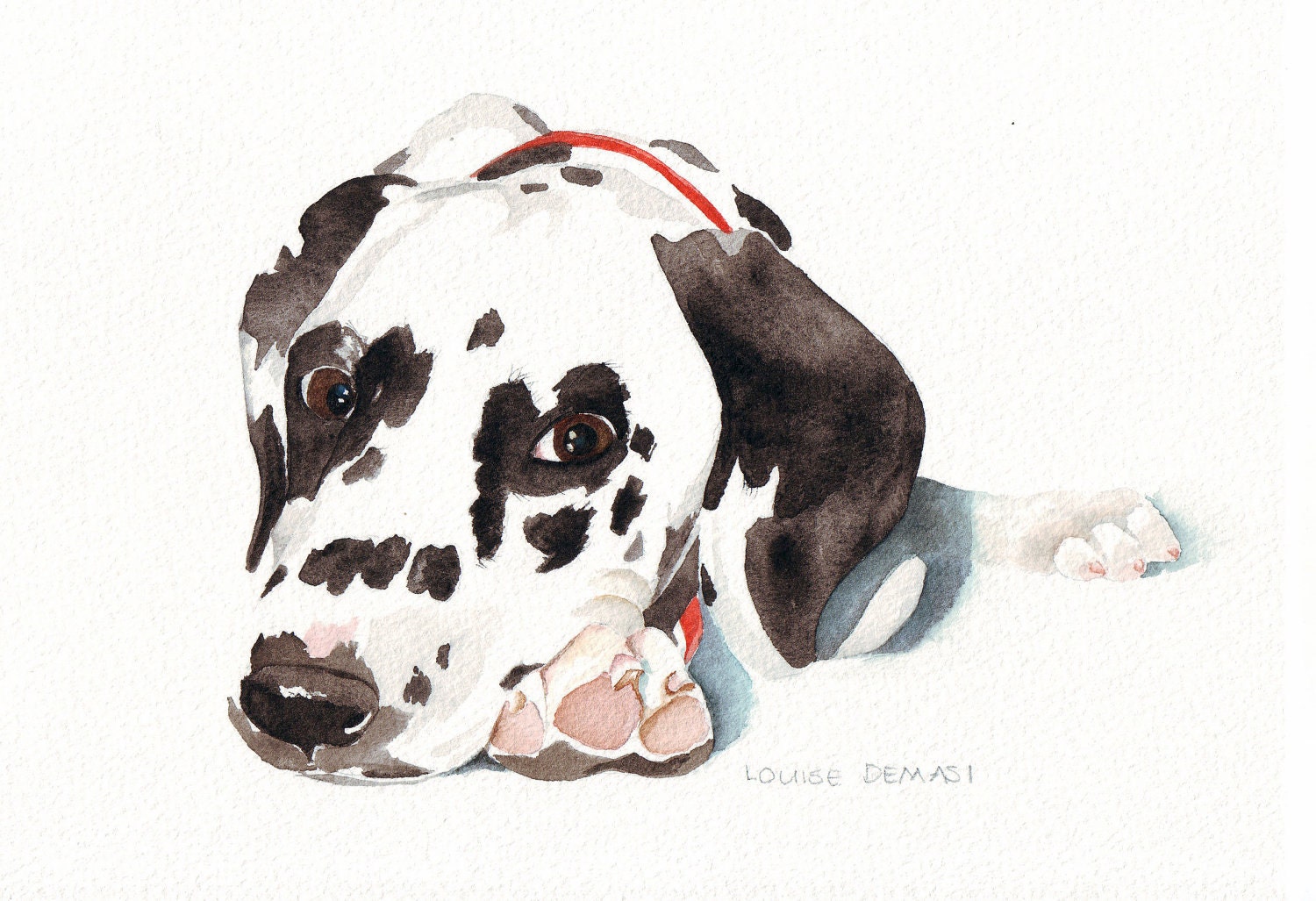 and I also love this painting on canvas that I completed recently.
What are your future plans/dreams/aspirations ?
I would love to retire and paint full time. I have a dream of becoming a watercolour teacher and travelling the world teaching workshops. I am one to chase my dreams so hopefully one day soon !!
Would you like to learn more and discover other wonderful paintings by Louise ? Check out these links :
Do some online shopping at the SplodgePodge Etsy shop :
Follow Louise on Facebook :


or do some reading at Louise's Blog :
http://louisedemasi.blogspot.com/