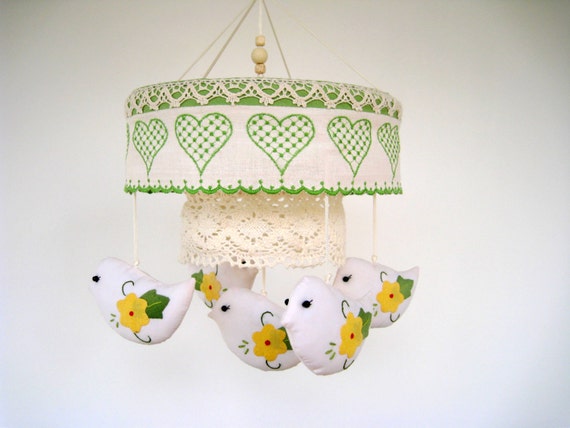 Hello everyone, the weekend is nearly here. What is everyone up to? No big plans at Maddabling HQ after the big hike last weekend. This week I have a new Friday Friend to introduce, meet the lovely Jess. the maker and creator of all the nice things found at Boutique 789.

Jess says: "Boutique 789

serves up a delicious selection of décor, fashion and curios to feed your appetite for cuteness!"
Let me share some of my finds with you now. I am seriously loving this set of 3 sweet heart owl wall hanging collages with applique fabric on canvas.
Emergency Birthday Survival Kit; an itty bitty credit card size mini cake bunting on the go. I think this could get you out of a spot of I forgot your Birthday trouble :)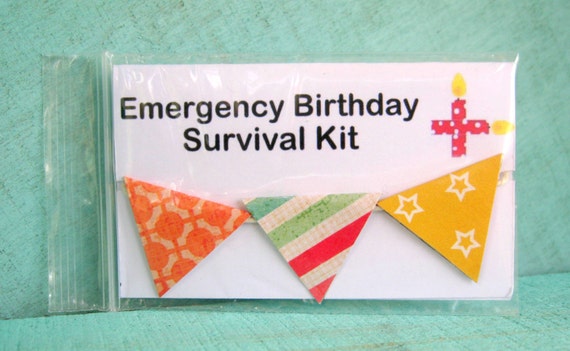 Who likes quiet toys? This one is inspired by The Very Hungry Caterpillar book and is suitable for toddlers; it's designed to teach threading skills and is very educational quiet toy.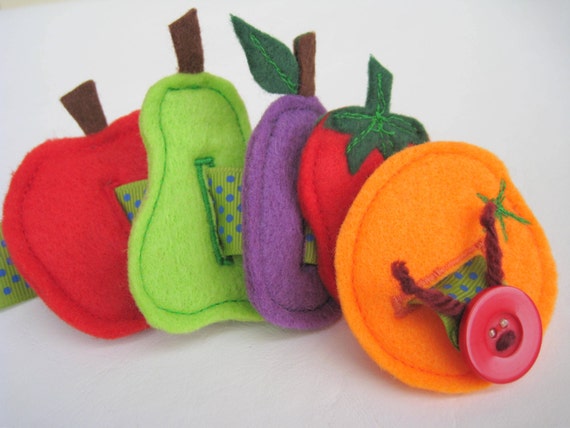 Ok readers, time for you to turn the virtual pages and read a little more of The Boutique 789 Book. I hope you enjoy this story as much as I did. Have a fantastic weekend everyone xx
The Boutique 789 Book
Hi! My name is Jess.
By day I am a full time personal assistant to two demanding bosses – Mr Three and Mr Five.
By night (and pre-school days!) I am the one-(wo)man-show behind Boutique 789.
The store's name comes from my adorable nephew's favourite joke (this must be read with a lisp...and a little bit of dribble running out your mouth)
My Nanna taught me to sew at the age of three (before I could write).
Nanna was a Polish refugee during WW2, fleeing to Australia with nothing but her husband and 3 children. Her sewing skills were self taught, making clothes for herself from old pillowcases in the beginning but soon able to turn her hand to ANYTHING.
My sister and I had few store-bought clothes growing up. Nanna made everything.
No really – everything.
From undies, (eew!) to swimmers, school uniforms to ugg boots.
I miss her. A lot.
My mother insists "sewing skips a generation" so I became Nanna's side kick. Creating and problem solving using the items I have on hand has been instilled in me since my earliest memories and has been the gift that keeps on giving – I have used
these skills in every facet of my life. It led me to my career as a fashion designer/developer, my first business making and selling handbags at markets (in the olden days - before internet shopping LOL) to making my wedding dress.
Now that I am a stay at home mum my interests have changed and so was born my new venture Boutique789, a collection of décor for nurseries and kids rooms. I enjoy making mobiles, wall hangings, bunting, cushions... pretty much anything child-related but there is so much more to come!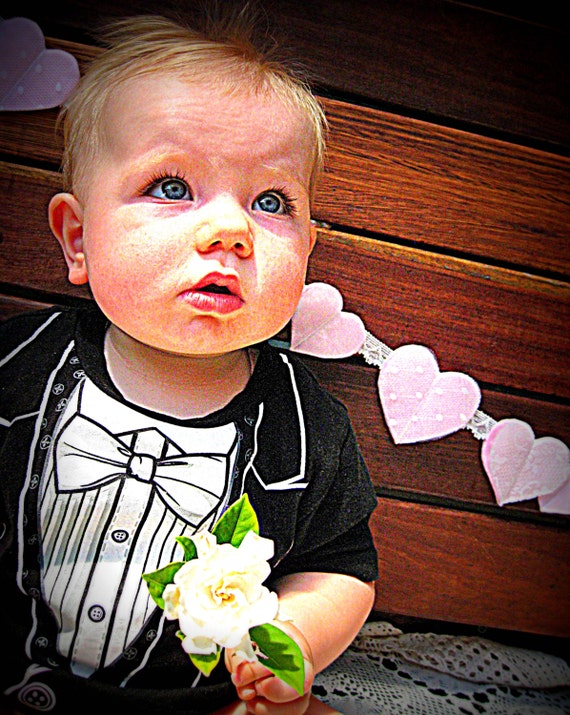 I am inspired by everything, a cliche but true. It can be slightly maddening actually. I try to keep away from Pinterest... it can really fry my brain! Since I started a dedicated design diary (which resembles George Costanzas' wallet - for the Seinfeld fans out there) it has helped organise my thoughts.
It is choc-a-block full of ideas that my hands just cannot keep up with. Cake toppers (of the non-edible variety), and kids clothing are high on the priority list. Oh, and lots more for boy's rooms, I keep getting side tracked by pretty stuff.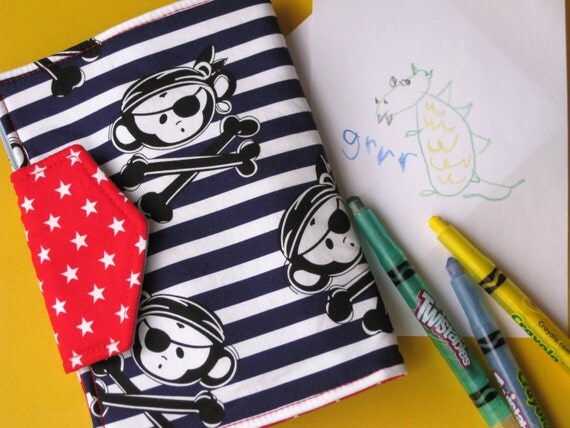 Boutique 789 fulfills a need to express my creativity (in a medium other than Clag glue and tissue paper!). It is also a kind of challenge to myself to see what I can come up with using the items I have on hand. In addition to the thirty-plus years worth of project left overs and salvaged bin-bound fabrics and cut up garments from my working days, I have inherited my Nanna's entire shed and sewing room FULL of supplies.
Don't get me wrong – the local Spotlight staff know me well... but I am trying my best to stay away.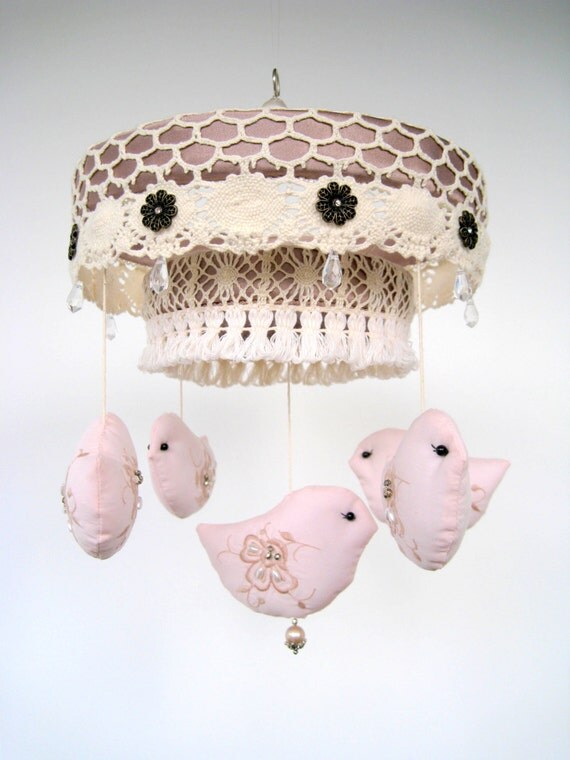 For a while there I was slightly obsessed with collecting vintage doilies and napkins. Much of my current work is inspired by or incorporates these items. The birdy mobiles made from re purposed embroidered vintage napkins are my current favorites, they are truly unique, one-off pieces!
The People's Choice Award however goes to the Little mouse Hot Air Balloon, originally created as a gift for a friend. It is timeless, gender neutral and able to be customised for any room. In short it's just a little cutie!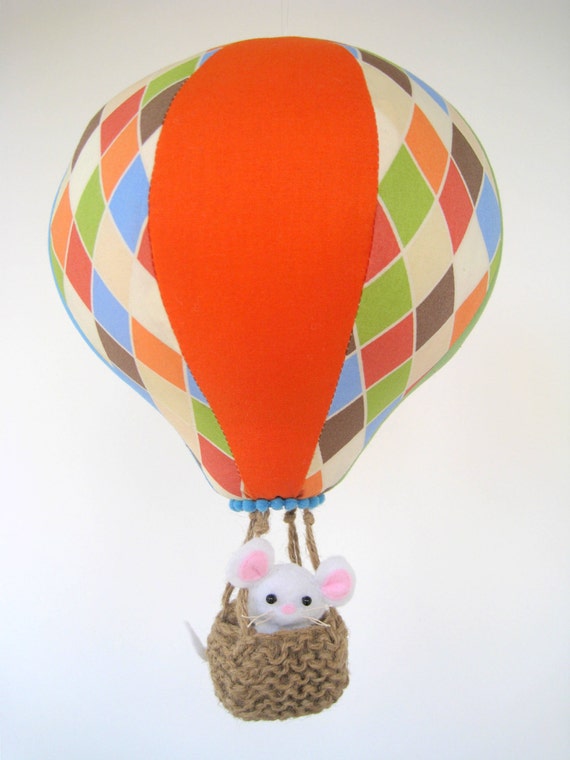 I enjoy the process of designing and creating but especially love the feeling when somebody else admires my finished product. I hope you enjoy browsing through my gallery of work and would be delighted if a item made you smile so much you just had to have it!
Why not pop in for a visit?
You can find me:
on Etsy:
www.etsy.com/store/boutique789