Hello lovely Maddabling readers, I can't believe that Friday is here already! Where does the time go? Following a very active weekend and busy week, Maddabling is planning some chill time this weekend to recharge her batteries.
This week is is an absolute pleasure to introduce to you all a newer DUST Team member - meet the lovely Catherine of Teluma Designs.
I have a soft spot for chunky gemstone jewellery and Teluma Designs boasts some sublime pieces in this category.
Take for example the beautiful contrast between the fiery carnelian and cool turquoise in this OOAK handmade Gemstone Necklace.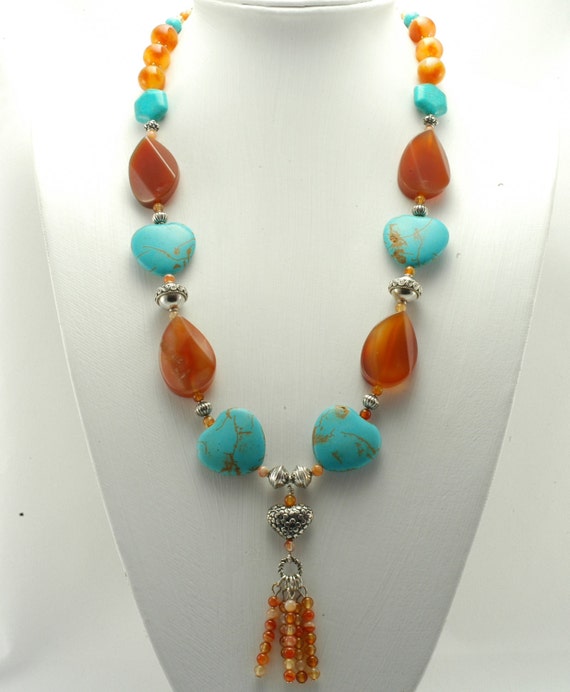 The delightful emerald Green Adventurine Gemstone Earrings are so delicious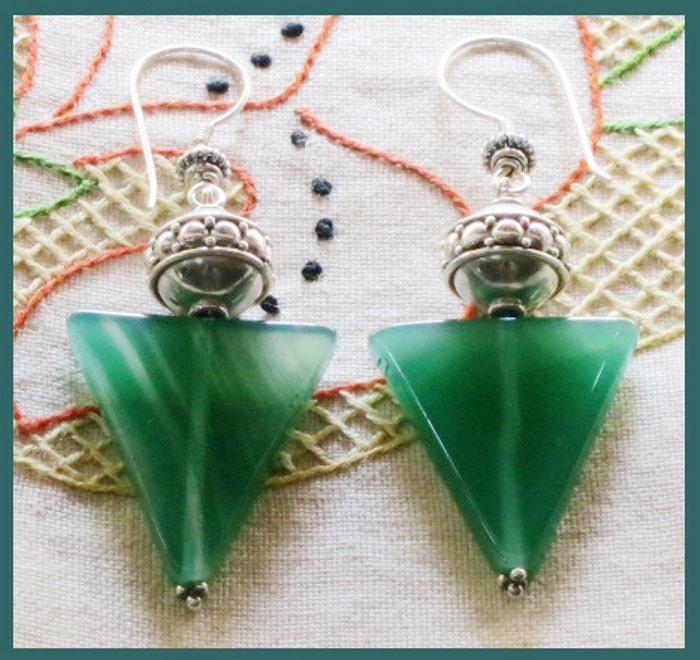 and I love the tribal feel to this double strand turquoise, unakite, red malachite and sterling silver Necklace.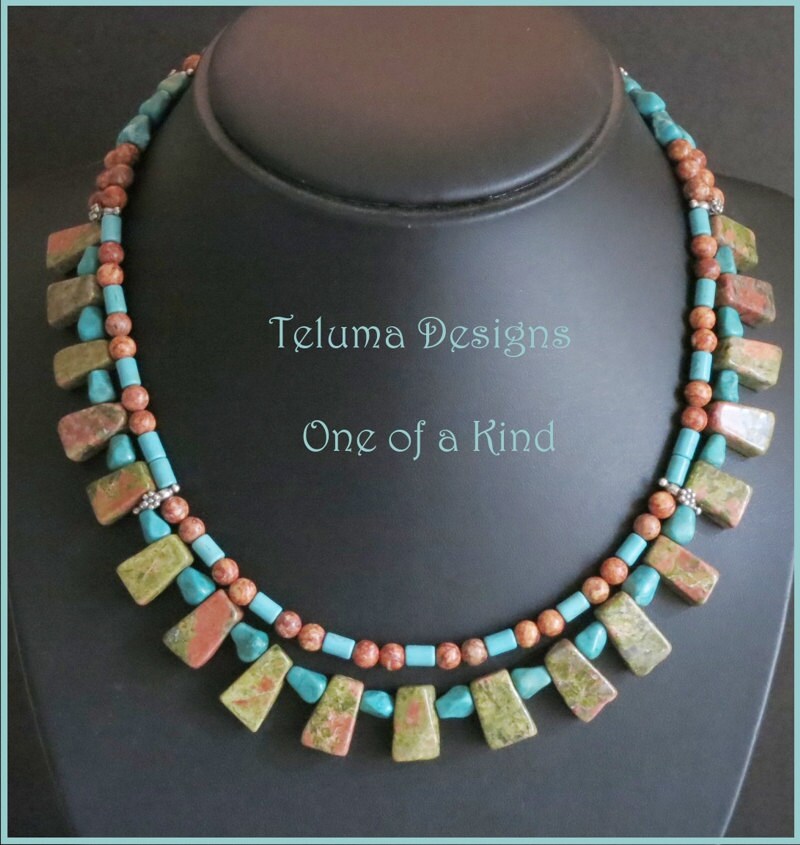 Readers, time for you now to take some time out, have a cuppa and put your feet up and read The Tale of Teluma Designs. I hope you enjoy reading Catherine's story as much as I did! See you all on Sunday for my weekend blog post xo
Welcome and thank you for taking the time to read about Teluma Designs.
My name is Catherine and my business name is Teluma Designs. I make 'One of a Kind' Jewelry and accessories such as Brooches, Fascinators, Bags and Clothing.
Teluma Designs has an online Etsy Shop, a Facebook Page and is on Pinterest. I also make direct commissions and sell privately and love working with customers to create the exact item they want.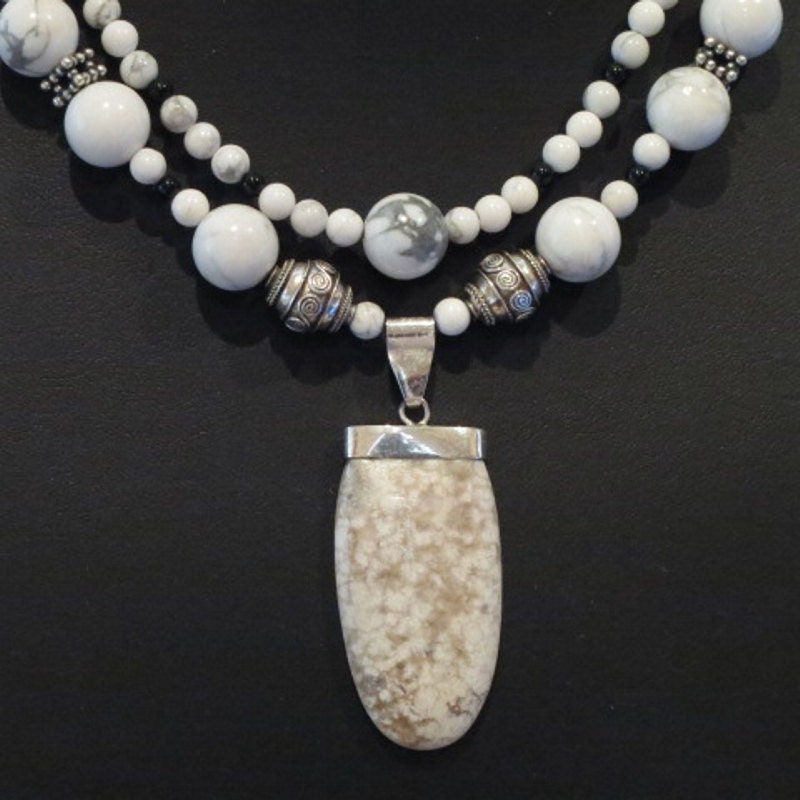 Jewelry is my main focus. I don't particularly follow fashion trends as I love all styles and tend to make the things that appeal to me – sometimes the materials determine the outcome and sometimes I have a specific design in mind. I love working with gemstones, semi-precious stones, beautiful glass beads, sterling silver and other metals.
For other creations I look for vintage and retro haberdashery or any interesting bits and pieces. I like to 'rescue' these and give them new life – no doubt there is a name for this malady.
I love the concept that jewelry offers something protective and belongs to us exclusively, in a very personal way. As much as we own it, it also owns us. The name Teluma is 'Amulet' spelled backwards. I wanted the name to have some meaning and be a bit thought-provoking, but not too obvious, so the meaning is for those who know. I like to think that anything I create has a power for those who become their owners.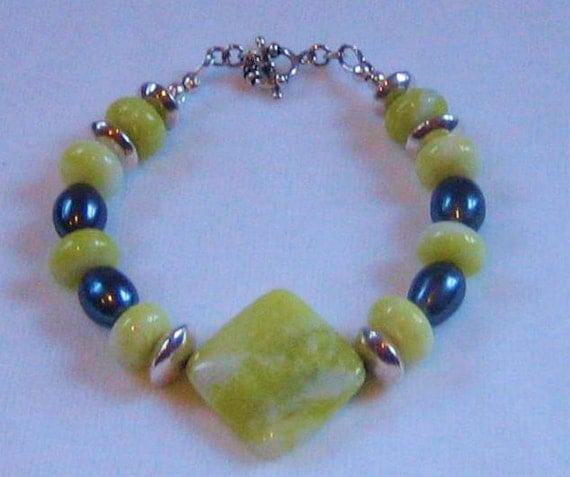 I have been a jewelry lover ever since I can remember and it was through playing with beautiful beads and jewelry that my mother, maternal grandmother and great aunts had collected and worn. Together with these were fabrics, haberdashery, buttons and garment embellishments, nothing was thrown out.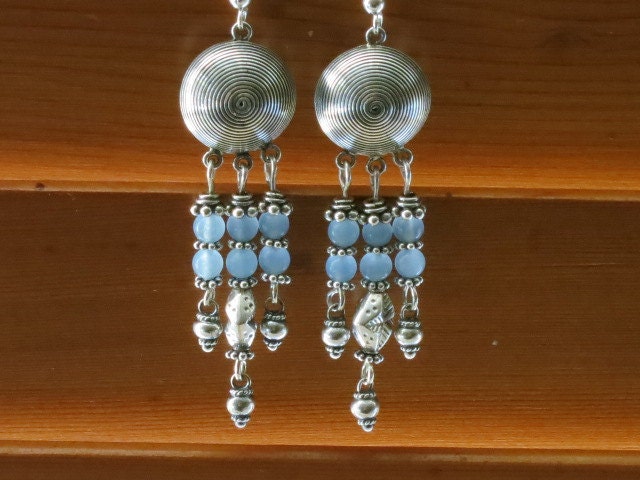 Most of my working life was spent in corporate life but creative pursuits were always my great love and I looked forward to a time when I would be able to set up a business doing what I love. After corporate life, for some years I designed gift ware and also supplied a number of shops with jewelry, accessories and clothing which I either bought or manufactured myself in Asia.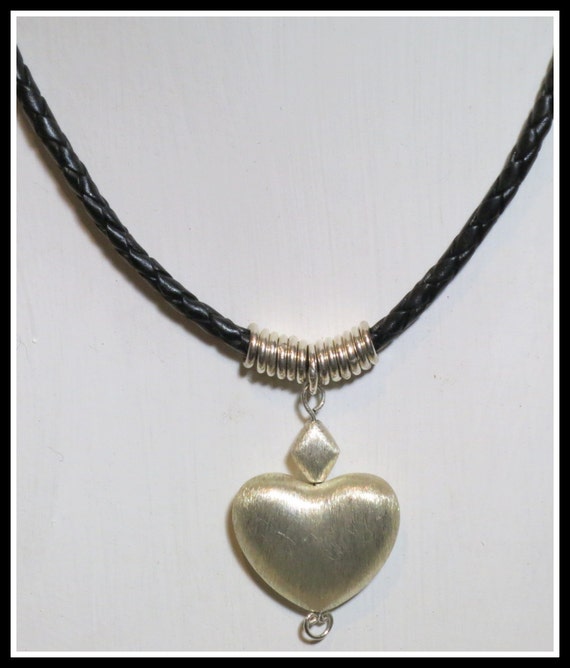 Now that I am fortunate enough to follow my creative dreams the philosophy of my designs is to make things that are individual and that will be loved by the next generation and the next – whether to be worn or kept as keepsakes from a previous loved one.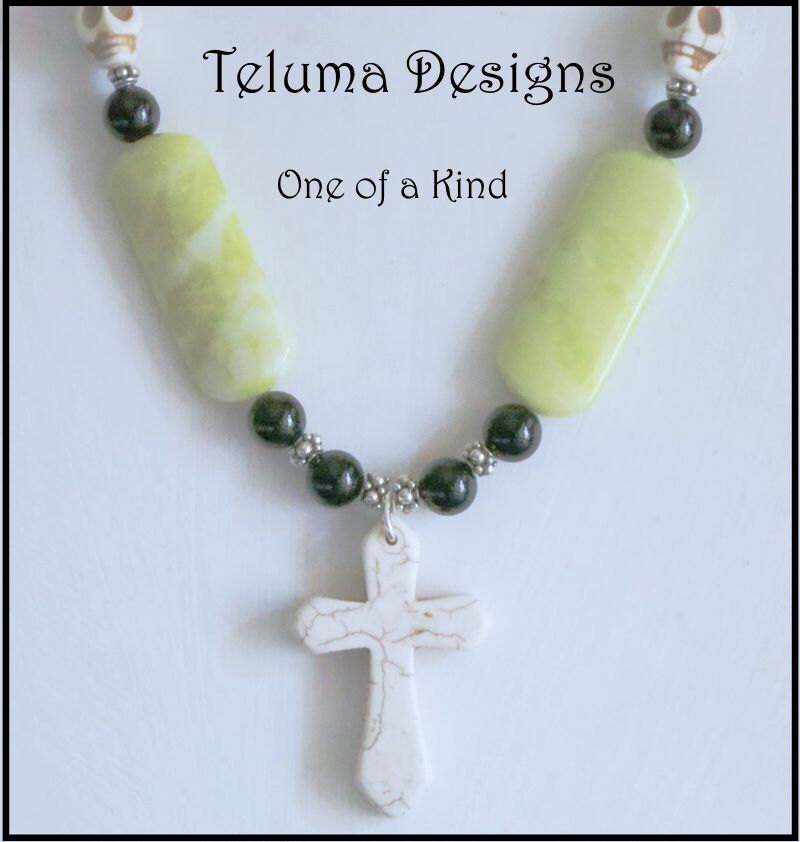 I feel my style is one that incorporates many different styles and is somewhat eclectic. I never make the same piece twice and although I use the individual elements in a number of designs, each one is individual and one of a kind. Sometimes it takes me a while to get a feel for particular gemstones or beads and I live with them until an idea comes to me.
Over the time I've been working with gemstones and semiprecious stones I have grown to love them all. Some which initially didn't hold great appeal have become favorites as I've come to recognize their unique beauty. I try to work across all price ranges so that there is something for everyone's budget.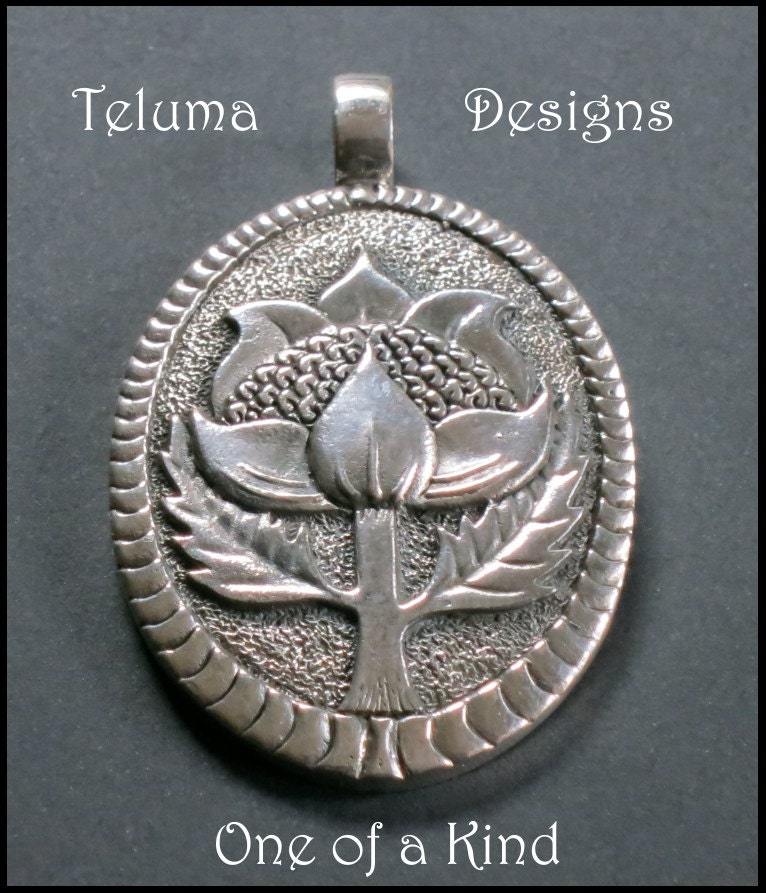 Many of my pendants are designed by me and therefore exclusive to Teluma Designs and are either stamped with the business avatar or have a sterling silver avatar disc at the catch. The pendants are mostly made from sterling silver however I am now starting to use brass and gold plated brass.
Overall, I wanted to create 'one only' items so that whoever decides to own them has something totally unique that will belong to them completely. I plan to pursue this direction and continue to learn and explore until I fall off my chair.
Enjoy Your Individuality.
Dear readers, would you like to see more? Here is how you can connect.

Buy lovely things on Etsy here: