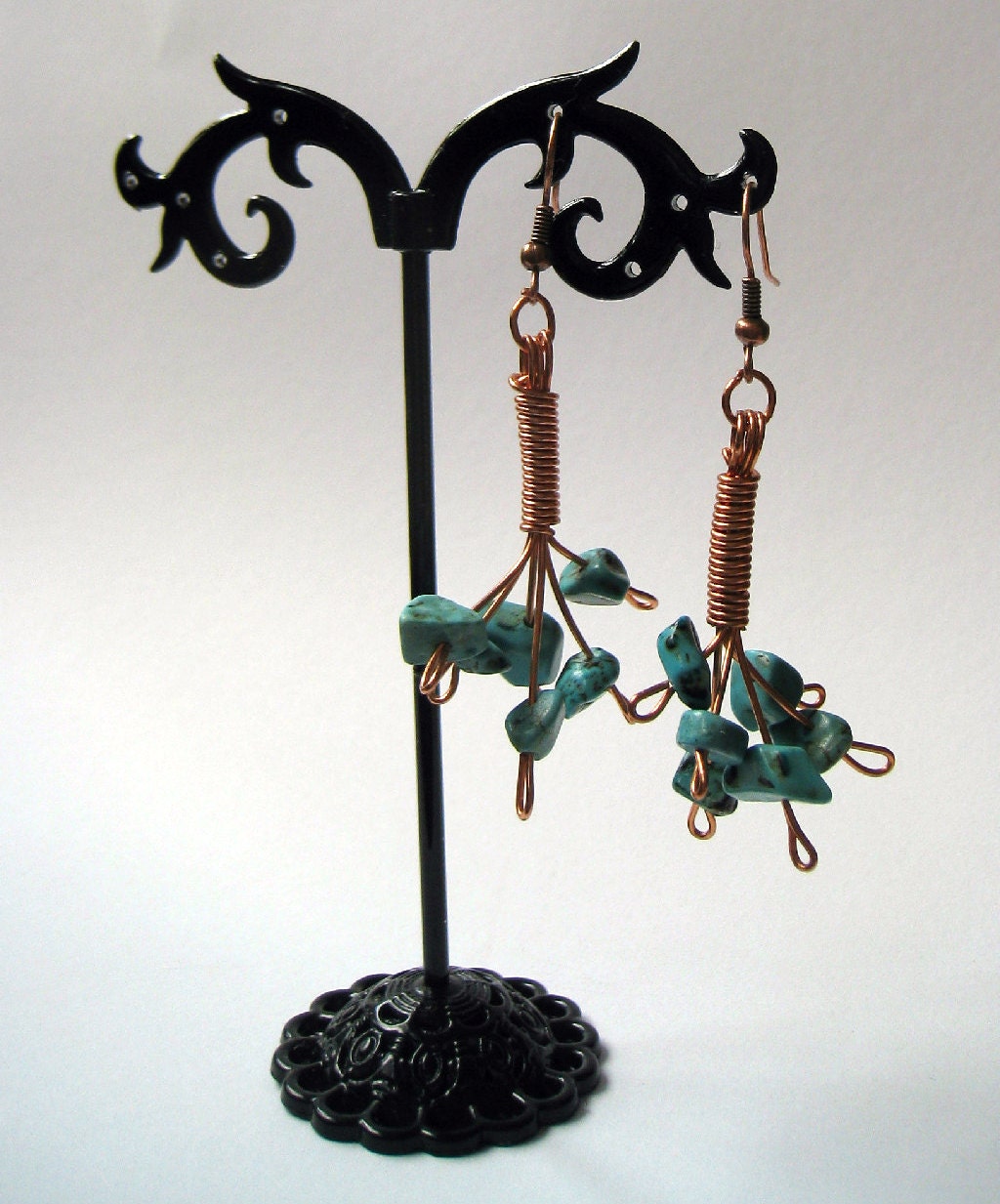 Welcome to Friday dear readers. How was your week ? I experimented with some new recipes over the past weekend, including some Hummingbird Cake Loaves and a Thai
Green
Curry Chicken Noodle soup - oh my, yum! I just love to experiment in the kitchen don't you? I have recently put together a set of recipes on Pinterest dedicated to picnics and outdoor eating. You can check it out here if that sounds like your sort of thing
http://pinterest.com/maddabling/picnic-ideas/
This week, I want to introduce you to a brand new Friday Friend, DUSTy Diva and Australian Artist, meet the lovely Cat from Tiny Lion Jewellery.

Cat makes pretty one of a kind jewellery, that is affordable and has lots of attention to detail. Let me share a few favourites with you now. Make no mistake though, Tiny Lion Jewellery is only tiny in name, it really does roar!
I am Loving this sweet Snow Trees silver plated pendant necklace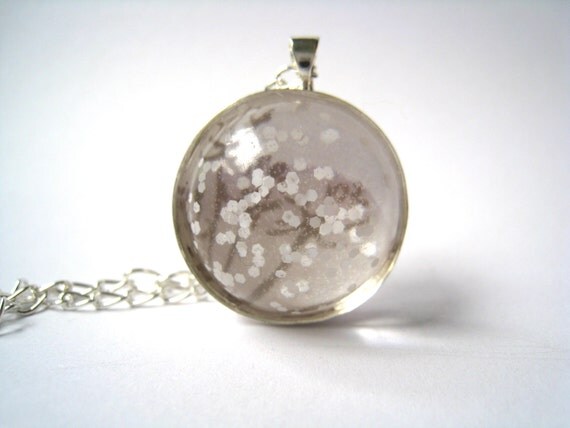 and these earrings, made with gorgeous crimson beads and wrapped in copper wire. They are just delicious!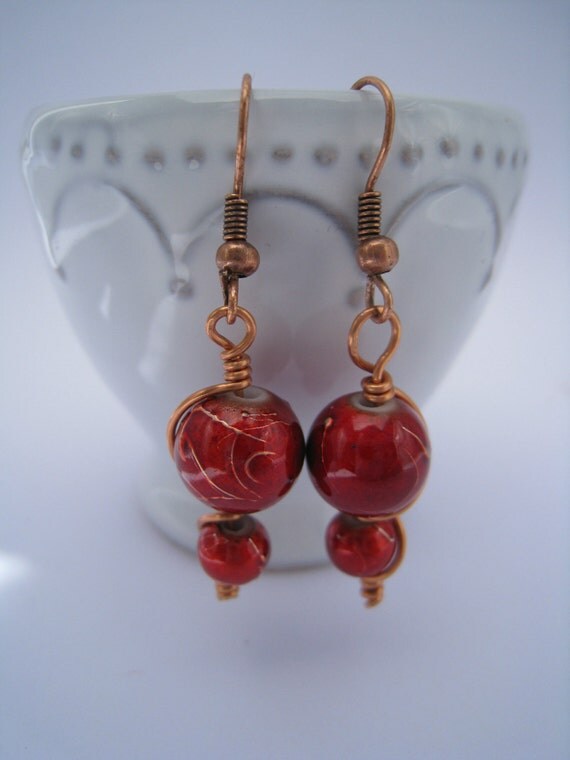 And then to the Yellow frangipani silver plated adjustable ring, this is so simple and elegant, and very much reminds me of the frangipani flowers in my garden at the moment.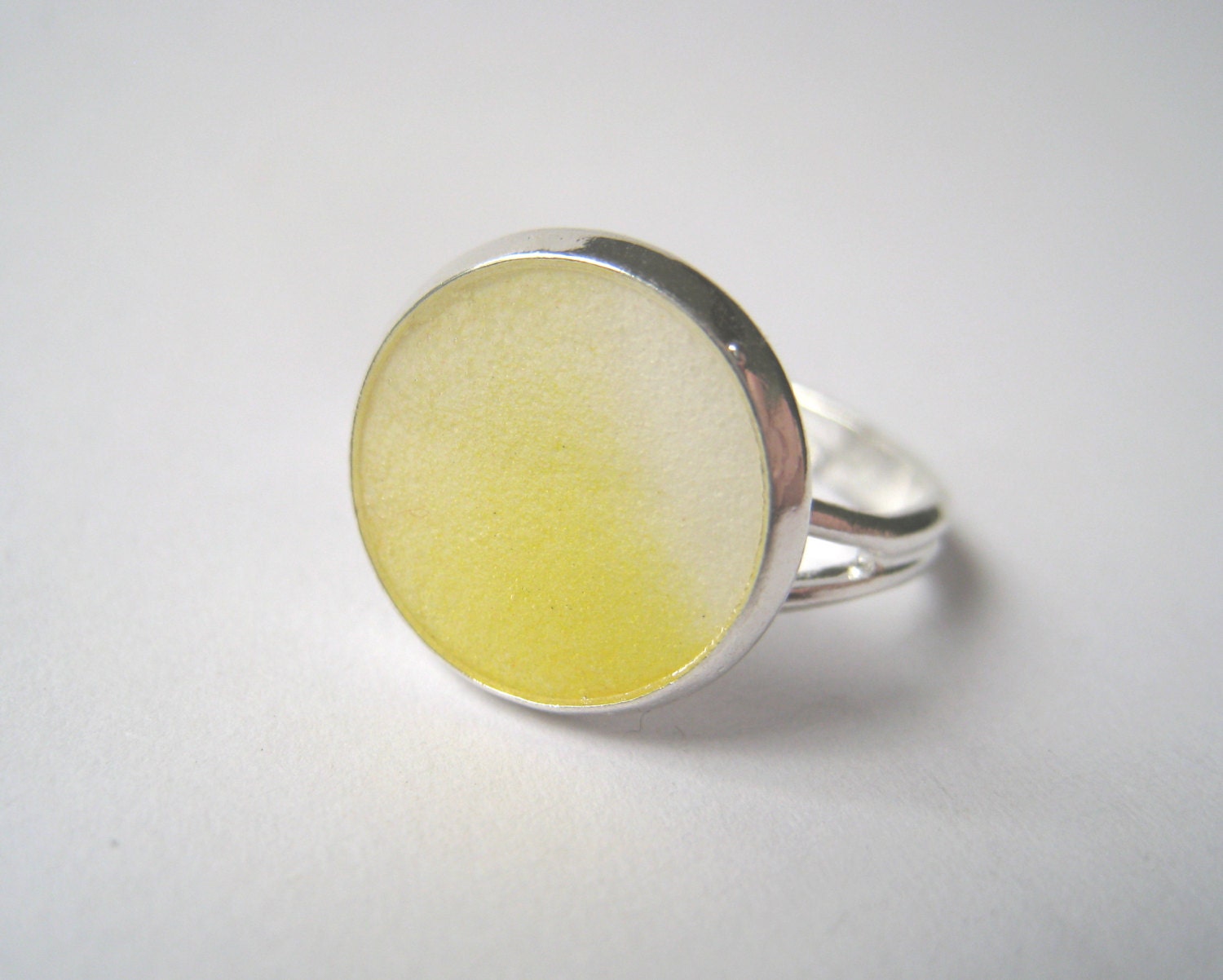 Ok readers, I insist - it is now time to make yourselves comfortable and settle in to read The Tiny Lion Chronicles. Remember to be kind to one another and have a fantastic weekend x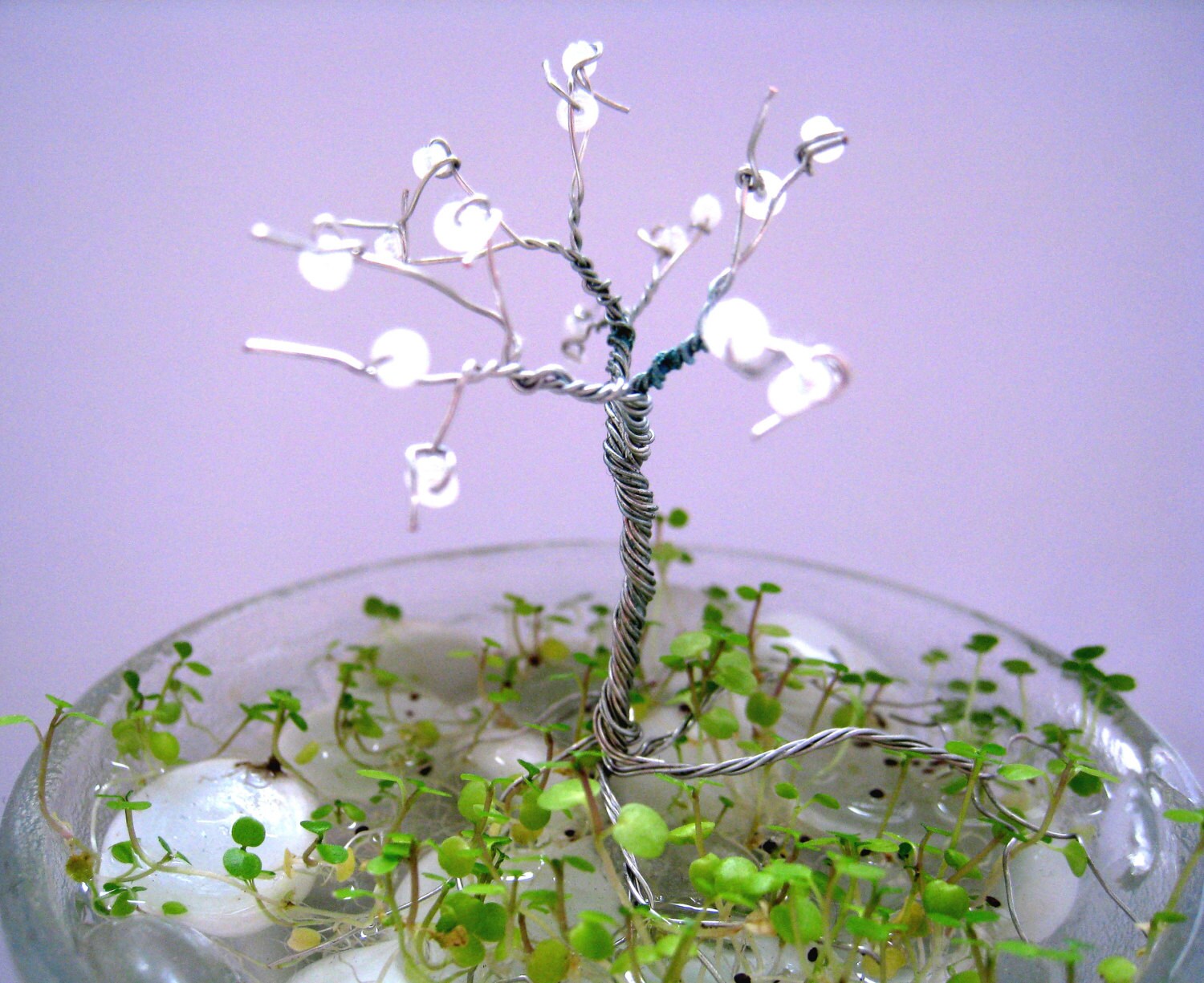 The Tiny Lion Chronicles
I am Cat from Tiny Lion Jewellery.
I was born and raised in Sydney, and I love it here. I study science and I make jewellery, among other things.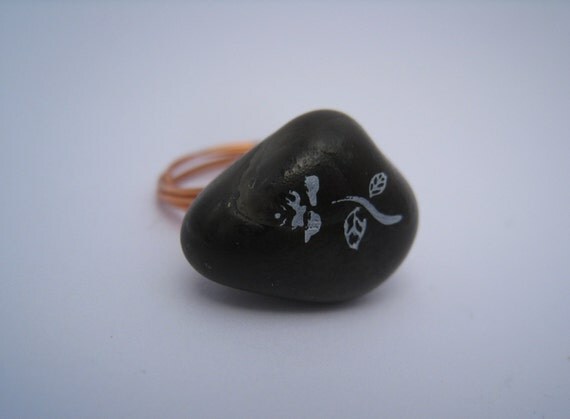 When I was young, my parents bought me a glass painting kit. You know the kind of thing – it had a small set of Vitrail paints and relief outliners, several acrylic templates, and a book of design ideas. I was hooked, and I decorated every jar in the house. As I got older, I still kept going back to the glass paints when I was in a creative mood.
I've always been 'crafty,' and I'm lucky enough to have had parents who encouraged my myriad hobbies and interests. I think everyone has the potential to do a wide variety of things; the only differences between two people are the things they chose to focus on throughout their lives. I don't think anyone should completely rule out the idea of trying something new.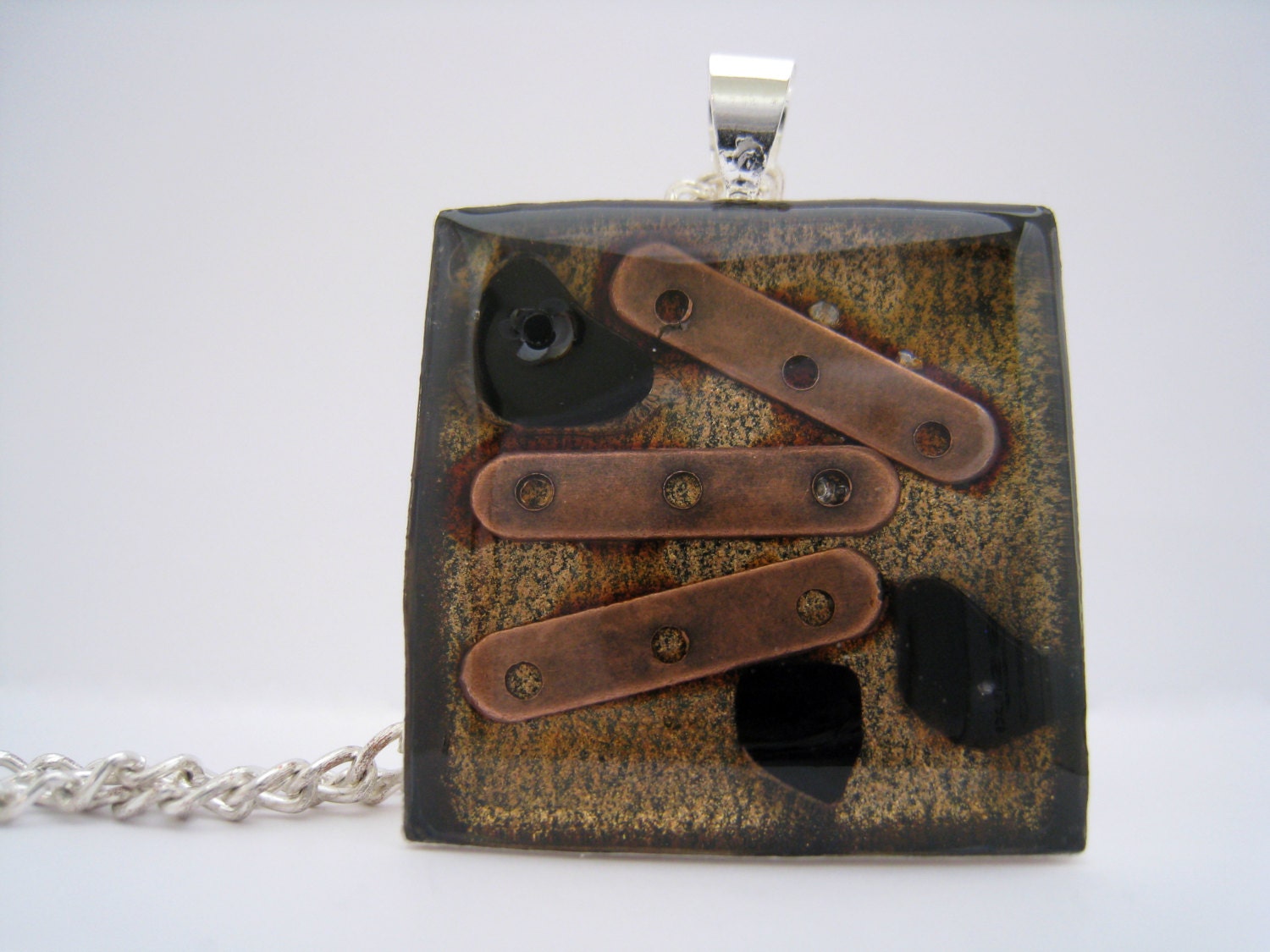 Recently I sort of fell into the process of making jewellery, and I love it, even when it's difficult and frustrating. In a former life I played a lot of classical music, and I find myself applying some of the techniques I learned from that to my creating – I focus on the details, and on improving particular skills and practicing challenging techniques. I believe that all knowledge is worth having, and I try to take every opportunity to improve my skills and deepen my understanding – although it's not as easy as it sounds!
The pieces I make are unique, and I only sell the ones I am satisfied with – for every Etsy listing I create, there are a dozen attempts which were not to my liking. In the future, I hope to reduce the number of items which ended up as scrap, but I don't ever want to sell a piece I'm not proud of.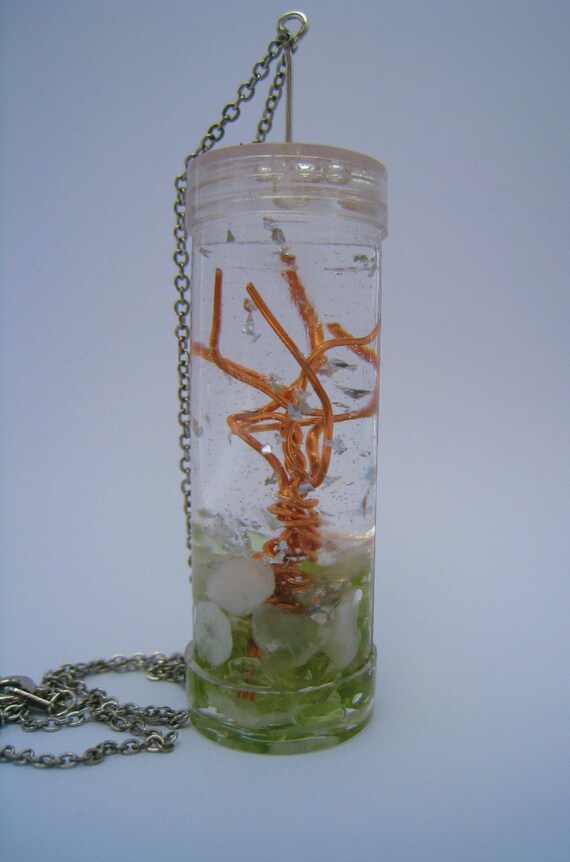 I believe handmade jewellery is so much more meaningful and genuine than store-bought jewellery. It has real soul and history, and is like wearing a tiny piece of the person who made it. I try and put the best possible workmanship into my items. I would like each thing I create to be better than the one before it. I never want to stop learning, improving, and practicing.
As a relative newcomer, I find the creative community to be so supportive, inclusive and helpful. I really do feel proud to be a part of it, even in a small way. I consistently encounter a mindset of openness and generosity, and I try to reflect that and to contribute as much as I can. I don't think there are enough hours in a day to do all the things I want to do.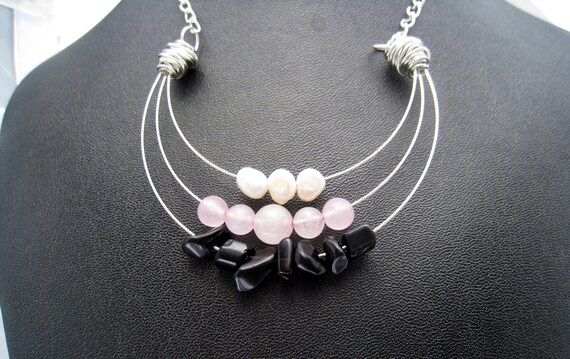 My main goal for the future is to take my work from an amateur level to that of an artisan – I'm not too proud to admit that I have a lot to learn, and I never plan to stop trying to improve what I do. It's been very difficult for me to focus on a narrower range of techniques; I want to try everything I see, and
I always have to remind myself to concentrate on mastering one or two things at a time.
I'd like to take a metalworking course, although I'm aware that becoming a true artisan can take a lifetime. I'm saving up for higher quality materials and tools, but first I want my workmanship to be at a level commensurate with that kind of investment.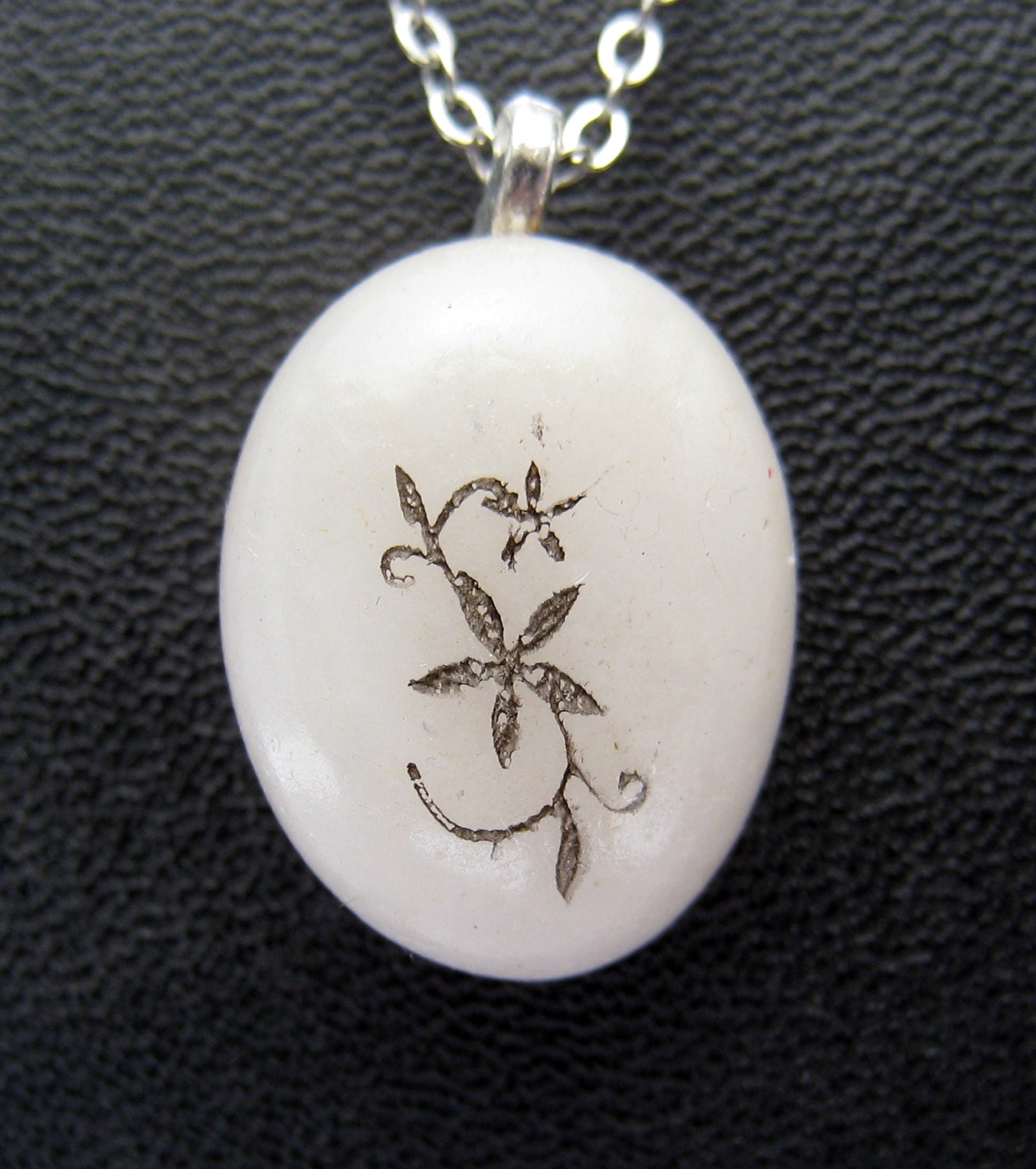 The main materials I work with are wire, gemstones, clay, and resin. I like to incorporate the natural world into my pieces, sometimes literally. I hope to never run out of ideas – actually, my greatest fear is running out of time. I want to experience everything.
Dear readers, do you want to see more ? Check out these links:
Buy lovely things on Etsy here:
and follow see what inspires Tiny Lion on Pinterest here: