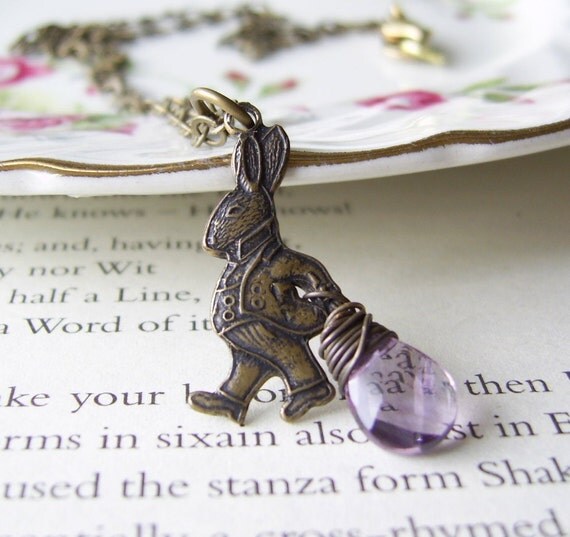 Welcome to Good Friday lovely readers, I hope your collective days are wonderful. Not much to report on the Maddabling front this week, although I did share a fantastic chocolaty recipe on the blog earlier this week - did you happen to see it? I also had a crafternoon with a fellow crafter, we made some cold process soap and beaded bracelets! I also had the pleasure of admiring an exhibition "Sculptures in the Harbour - Tidelines" - I will share a special blogpost over the weekend so that you can see some of the fantastic works on display too.
This week it is my absolute pleasure to introduce to you Kathy of Secret Jewellz - a DUSTy Diva and new Friday Friend on the Maddabling blog.

Kathy makes really lovely things and I want to share some of these with you now. I am loving this Shopping in New York Glass Brooch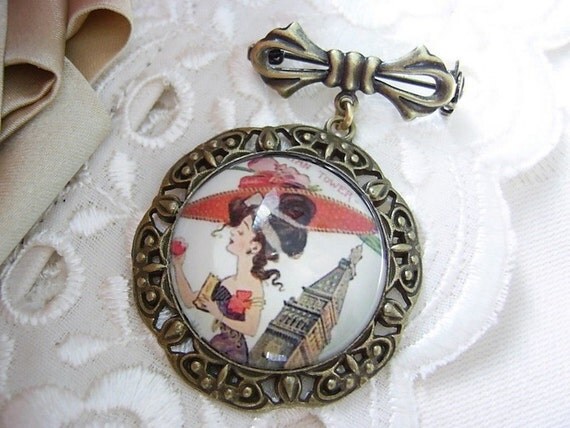 and the word play on "The Peep Show" Keyhole Necklace really appealed to my sense of humour, just so clever!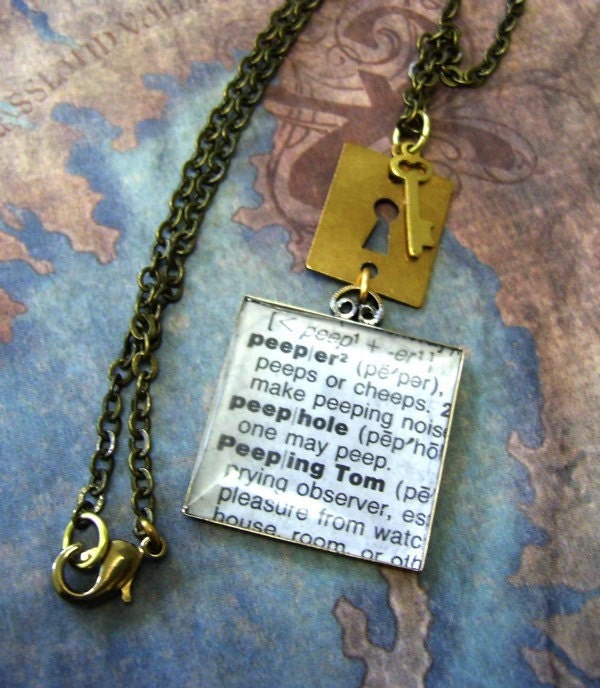 Also, aren't these Vintage Opalite Cabochon On Brass Earrings; "On A Moonlit Night" just so decadent?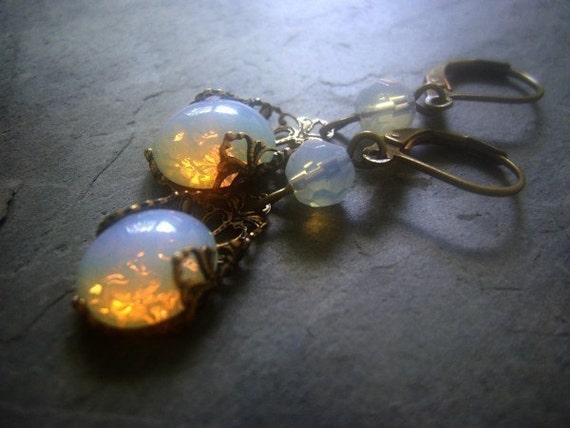 Lovely readers, I hope you enjoy your time with family and loved ones this weekend, I invite you now to sit back, relax and read The Story of Secret Jewellz. Take care, see you all next week xo
The Story of Secret Jewellz
W
ho is Secret Jewellz and why all the secrecy?
Hi my name is Kathy and owner of Secret Jewellz. I always get asked about why I named my business Secret Jewellz.
It all started when I first got into making jewellery and couldn't find the supplies I wanted. Every time I asked someone and tried to get information on getting supplies, no one wanted to tell me. Hence, everything seems so secretive in this jewellery world I was entering. It was all jewellery secret business.
Things have changed a lot since those days though and we can source and find things very easy on the Internet now days.
Also the word secret conjures up mysteries, intrigue, imagination and what lies lurking in the dark depths of life. I like to think of my little shop as you never know what you might find there.
What Inspires Secret Jewellz?
I take my inspiration from old world charm. Looking back in time at different eras and how they embraced nature into their everyday jewellery.
What mediums do I work with?
I love working with brass. It has so many possibilities. There are literally hundreds of different charms and filigree stampings to choose from, which can be twisted and turned and wrapped around beautiful glass jewels and other ornate objects. It is very forgiving
.
What are my plans and dreams for the future of Secret Jewellz?
I hope Secret Jewellz can keep evolving and moving forward into the future. I plan on incorporating precious metal clay into my work. I also want to a
dd more meaning and give my customers a little bit of treasure to hold and to cherish forever and pass along to the next generation.
Dear readers, do you want to see more? Here is how you can connect.
Buy lovely things on Etsy here:
http://www.etsy.com/shop/secretjewellz
http://www.etsy.com/shop/NostalgiaBloom

and become a follower on Flickr here: