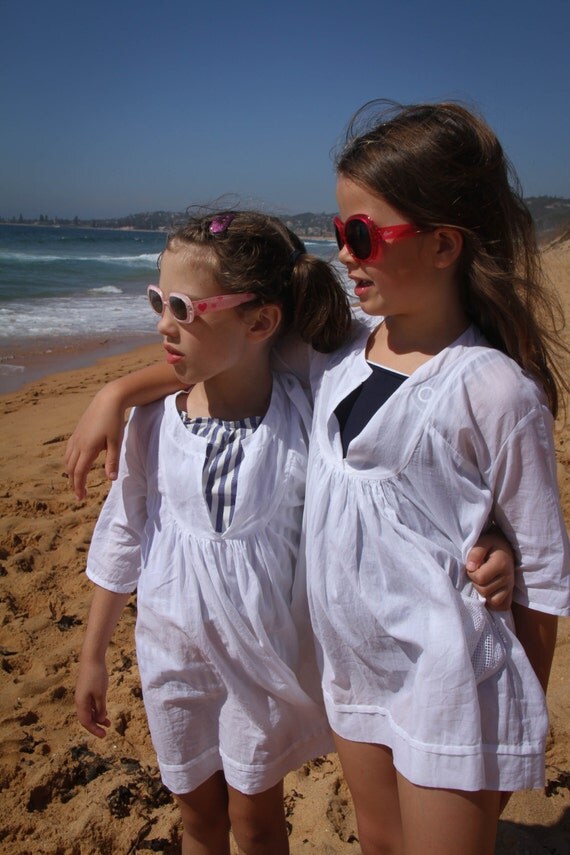 Happy Friday lovely readers!I hope your collective weeks have been filled with happiness and fun. Or at least enough time to stop and breathe deeply for a few moments each day. This week I am thrilled to introduce a brand new DUSTy Diva, Friday Friend and Australian Maker - meet Laura from Elements of Childhood.
I LOVE these designs.
The clothes that Laura creates are practical and stylish, just perfect for your little trendsetters. The clothes look so comfortable, ideal for beach holidays and hot Australian summers. One wonderful part of writing Friday Friends features is the requirement to browse through online stores and social media photo albums. It means I can get a feel for the wonderful things that my featured artist makes. Here are some favourites that I just have to share with you all.
A dream wardrobe item for little boys everywhere, a boys white cotton shirt with mesh Treasure Pockets!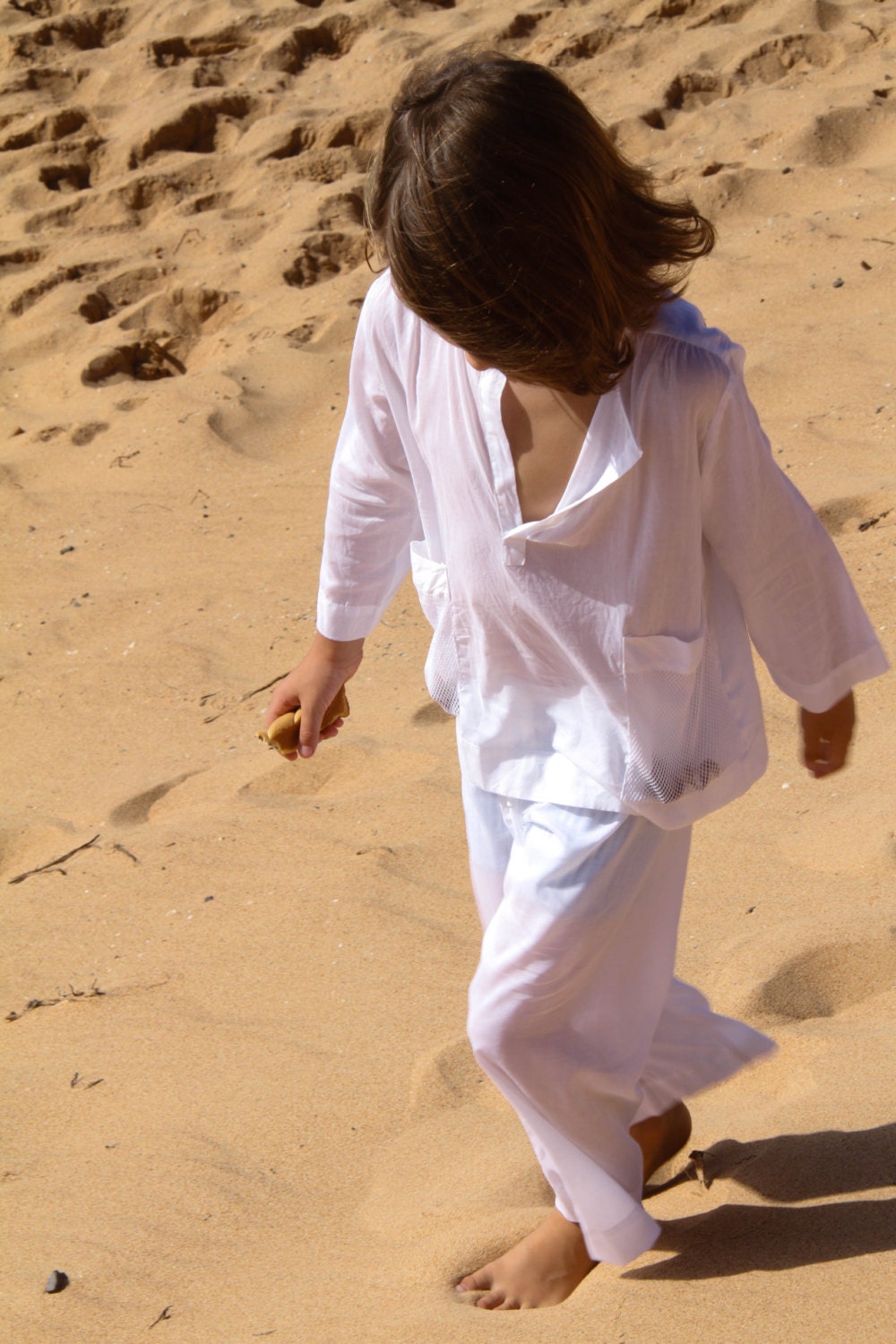 and how cute is this adorable modest Girls 2 piece swimsuit bikini in fabulous blue and white nautical stripes ?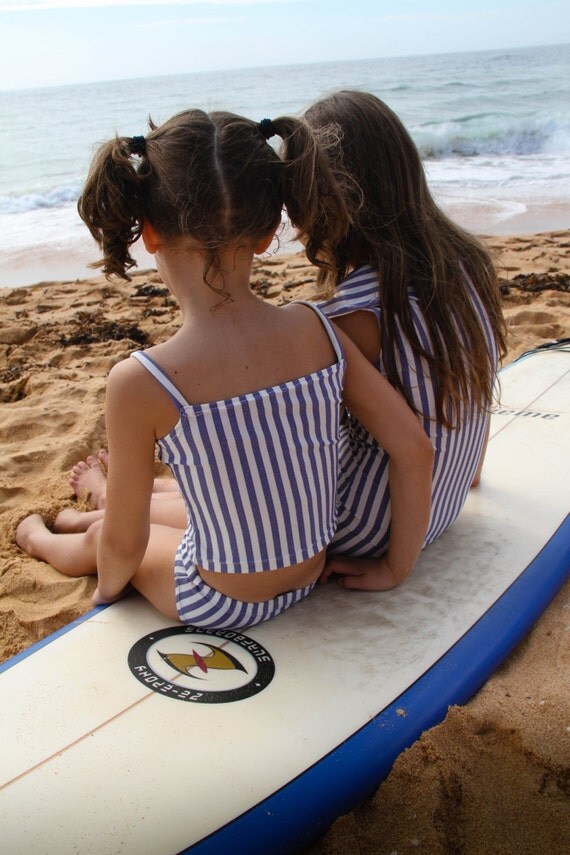 And I really love the retro look of these Boys cotton pants, they are so summery and cool......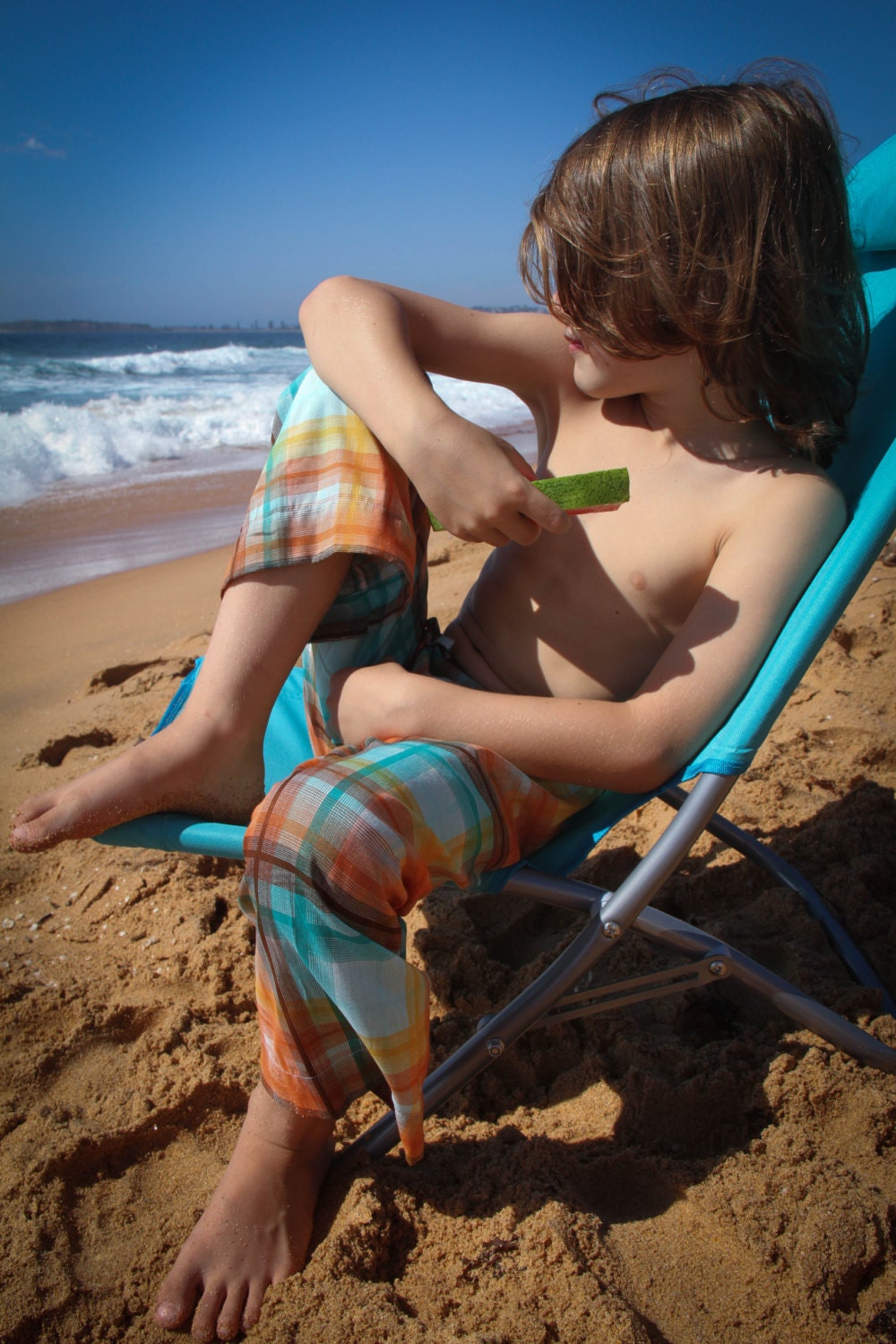 Dear readers, I will now pass the blogging baton to Laura, to share with you all a little more about
The
Elements of Childhood Storybook
. Time for you to make a cup of tea, raid the bikkie barrel and take some time just for you. Have a wonderful weekend everyone xo
The Elements of Childhood Storybook
When I design clothes for Elements of Childhood, I aim for beautiful yet subtle styling; I focus strongly on comfort and I am led by the Seasons, with their distinct characteristics, for both form and function.
I was 8 years old when I decided that I wanted to be a fashion designer. I made clothes for myself, costumes for school plays and styled myself very differently from others, never really wanting to follow the crowd, so in a way I feel I have travelled in a circle, now making clothes for my children, very often with their guidance and assistance.
And I never stopped sewing, I loved art and textiles at school, was at the sewing machine at every opportunity, very much supported by my family – my mum was very artistic and her mother was a seamstress. I studied Fashion design at college and then university, finishing my degree amidst a furore of creativity and inspiration at Central Saint Martins in London, before moving to Sydney to bask in some warmer culture and visual delights. Here in Australia I kept freelance designing until the arrival of my third child made keeping to other people's deadlines nigh impossible

.

Ever since I had my first son I have felt a desire to design a children's wear range as I found it hard to find clothes I really liked. I love Scandinavian simplicity and cleanliness of design, I invariably choose natural colours, adore stripes, and find myself always in English historic costume books when looking for detailing ideas. Now I get to pull all those things together and produce a small collection of lovingly and ethically handmade garments to dress wonderful small people.
Fabrics are key in my design process, making sure the texture and weight are perfectly matched to the purpose, preferring natural fibres wherever appropriate and trying to source locally if ever possible – I have some alpaca in the Winter capsule that was raised near Port Macquarie, spun in Victoria and knitted in Sydney.
So much inspires me. I am luckily and gratefully surrounded by artists, designers, photographers, florists…. which makes designing and creating ever present in my day to day life and I hope that that will be so until the day I die, (I have a clear picture of my future self – long grey hair, arthritic fingers, embroidering until my eyes give out – bliss!)
Dear readers, do you want to see more ? Here's how you can connect:
Buy lovely things on Etsy here:
and become a follower on Facebook here: