Hello Friday and hello there to all the lovely Maddabling blog readers. Excitement is building in the Maddabling household as we prepare to attend a friends milestone Thrift Shop themed birthday party this weekend. I can't wait to see the outfits that people have put together. This week it is my great pleasure to introduce to you an Australian Creative and Artist extraordinaire - meet the fab Pepper of Pepper Ink!
Pepper creates the most fantastic temporary tattoos. Temporary tattoos that are really special, with lots of attention to detail and intricate designs that are enough to make you think they are the real deal. Let me show you what I mean. Take this divine vintage
black and white floral design temporary tattoo.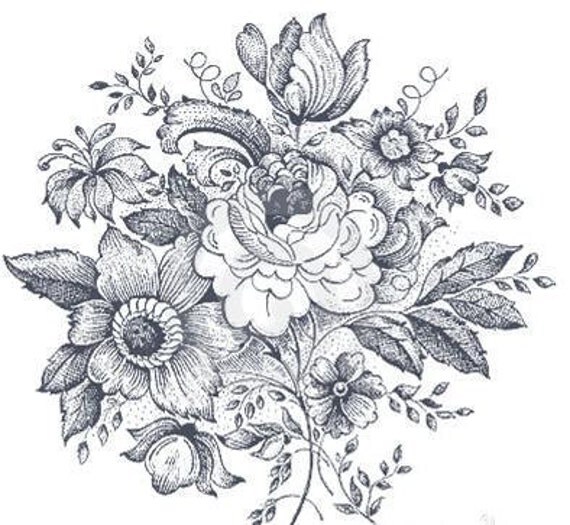 Wear your love for your Dad on your sleeve this fathers day - or any day with this set of two Anchor Dad and Roses temporary tattoos - so sweet!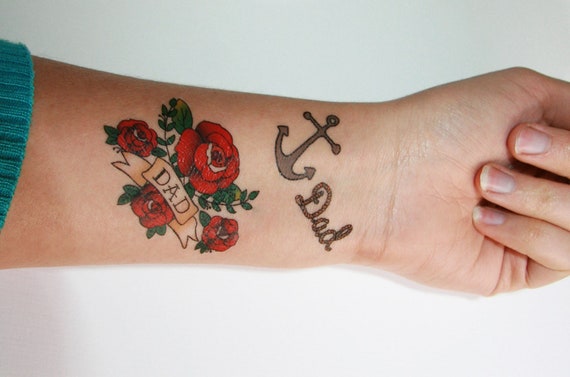 And if you are stuck for an unusual gift, try a vintage floral gift box. This has seven vintage illustration temporary tattoos and vial of liquiskin shine remover and you choose your gift wrap. Just perfect!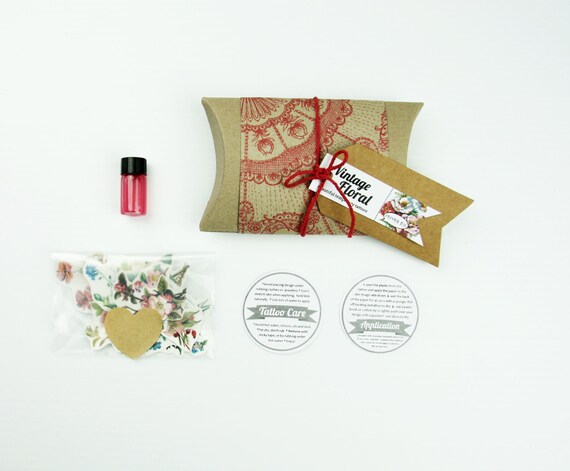 Readers, I now invite you to take a break from the everyday to read The Fine Print of Pepper Ink. I do hope you enjoy this story as much as I did. Have a fantastic weekend everyone xo♥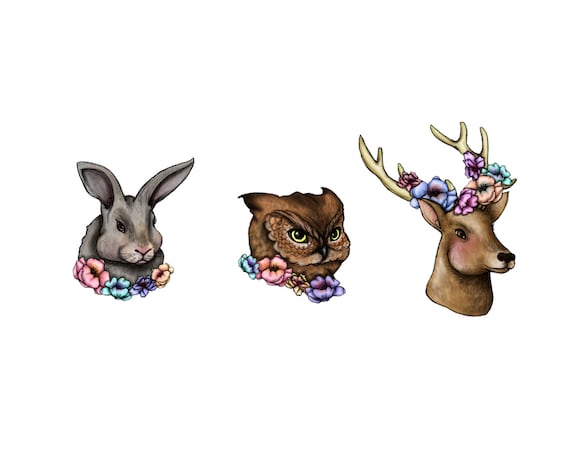 The Fine Print of Pepper Ink
My name is Pepper, and I started Pepper Ink in 2012, we make beautiful vintage and custom temporary tattoos. I've always been creative and crafty, and when I was looking for my next tattoo I wanted some lovely temporary designs to try out and fill the space on my skin but couldn't find anything I liked. So I made some myself, and here we are!
Many of our designs are from vintage illustrations, some are my design and some are from other designers that I've met and collaborated with. We also have featured artists and some of those stay on and introduce extra pieces to become part of the collection.
Ours is a continual process, we release designs often and at the same time discontinue designs that are the least popular; really our customers drive our collections as we listen to what they'd like to wear and what inspires them the most.
I love tattoos, I like to be inspired and wear beautiful things, and I like to help other people who feel the same. A lot of our customers are creatives and busy people who like motivation and inspiration. We do a lot of custom work too, for peeps who would like to try out a design or commemorate an occasion. We've made tattoos for people who can't get a real one for medical reasons; one of my favourite is a customer who had a scar from heart surgery and covered it with a beautiful vintage anatomical heart tattoo.
We also design bespoke wedding favors and for tattoo booths- custom tats that can be designed to fit the theme and feel of a special day. Whether you're having a garden chic wedding, a rustic beer-themed celebration, or a reception filled with bright colors and geometrics, we can create amazing tattoos that you and your guests will be absolutely giddy over! It's so much fun.
An early highlight was being featured on some lovely and quite prominent blogs, it gave me motivation to know that people liked what we were doing. The ongoing highlight I suppose is choosing my own direction; I tend to not follow boring paths and if something makes me excited, I steer Pepper Ink toward it. Seeing photos and hearing about how people really identify with and are inspired by our designs also always makes my day.
My favourite thing about working in Pepper Ink, apart from working with great people and having awesome customers, is probably working from home. I've looked at outside spaces but keep putting it off, preferring for now to work in a separate shared office with two assistants and my awesome housemate who runs an artist collective and consultancy. My dog sleeps under my desk, and sometimes I have a nap after lunch or work late to get a project finished- but I'm always nice and close to home. Business does have a way of filling all of your time, so getting the balance of work/creating/life right can be tricky.
My own tattoos are a story of my changing self and I suppose Pepper Ink is about that too, the growth of a person and what we find inspiring, comforting and meaningful. We aspire to make temporary tattoos worthy of wearing, with designs that are really something inspirational, beautiful and transient that motivate and remind us what's important.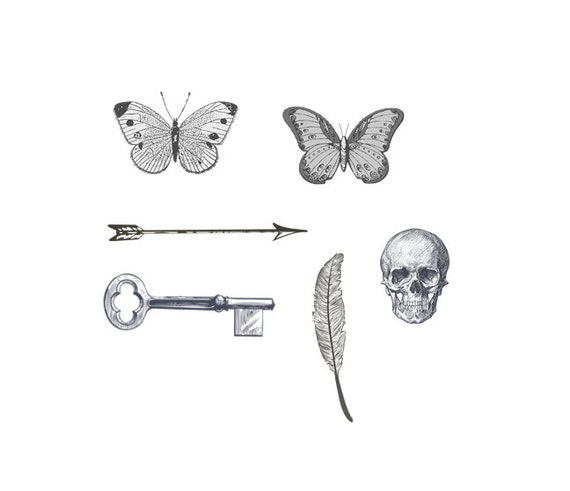 We're releasing some new tiny designs soon, and are working on a range of beautiful greeting cards that I can't wait to see in stores. I'm looking forward to that moment where someone you know in a faraway place calls to say they saw your work in a store they wandered into! As we grow and evolve I'd like to always have my feet on the ground and my head in the clouds, and never lose sight of the fun and creativity that got it all started.
Readers are welcome to use the code YOUROCK for 20% off in the Pepper Ink store! Includes Custom Prints and Collections. You can find us here:
www.pepperink.etsy.com and www.pepperink.com.au
Like us on facebook and be the first to know of giveaways and new designs!
facebook.com/pepperinktattoo
Find us on instagram and share your ink @pepperinktattoo