Happy Friday readers and YAY for long weekends! This weekend will see Maddabling trialling a cinnamon + spelt flour cookie recipe, preparing a mexican feast for dear friends and listening to Triple J's Hottest 100 Countdown this Sunday. What are your plans?
This week it is my great pleasure to introduce to you a fabulous DUSTy Diva and Friday Friend - meet the lovely Starry of Starzyia.
I have long been a supporter of Starry and her work, we have undertaken a couple of creative projects together in the form of set daily photo challenges (which reminds me I really must get a new challenge list together - who's in?)
I was enticed to add these beautiful "Tranquil Dreams" turquoise and magnesite earrings to my collection a long time ago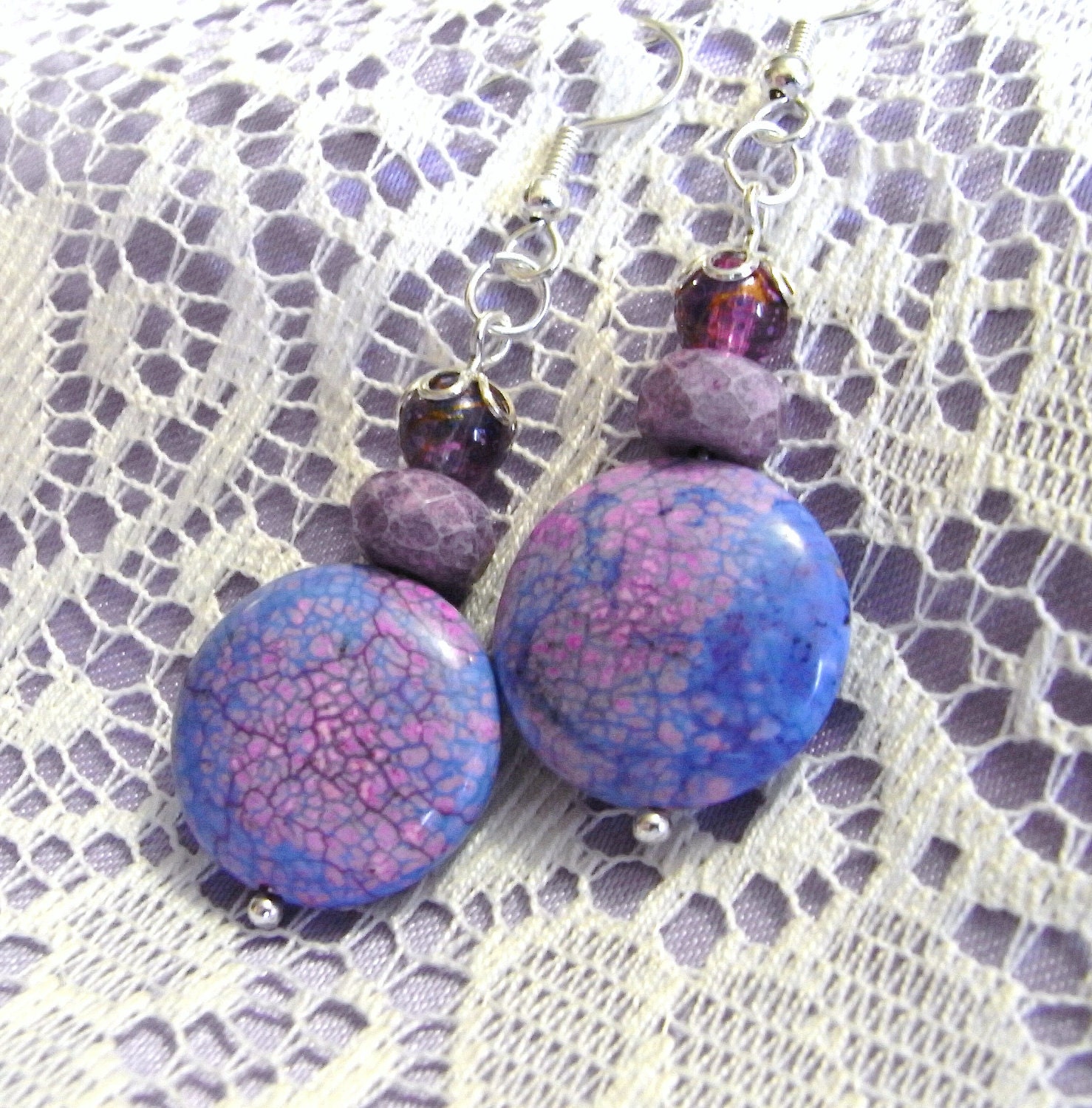 and I was very blessed to win this sweet prize pack a little while back filled with the loveliest selection of Starzyia goodies!
Snooping through Starzyia I stumbled upon this sweet floral deer pendant - don't you just love this?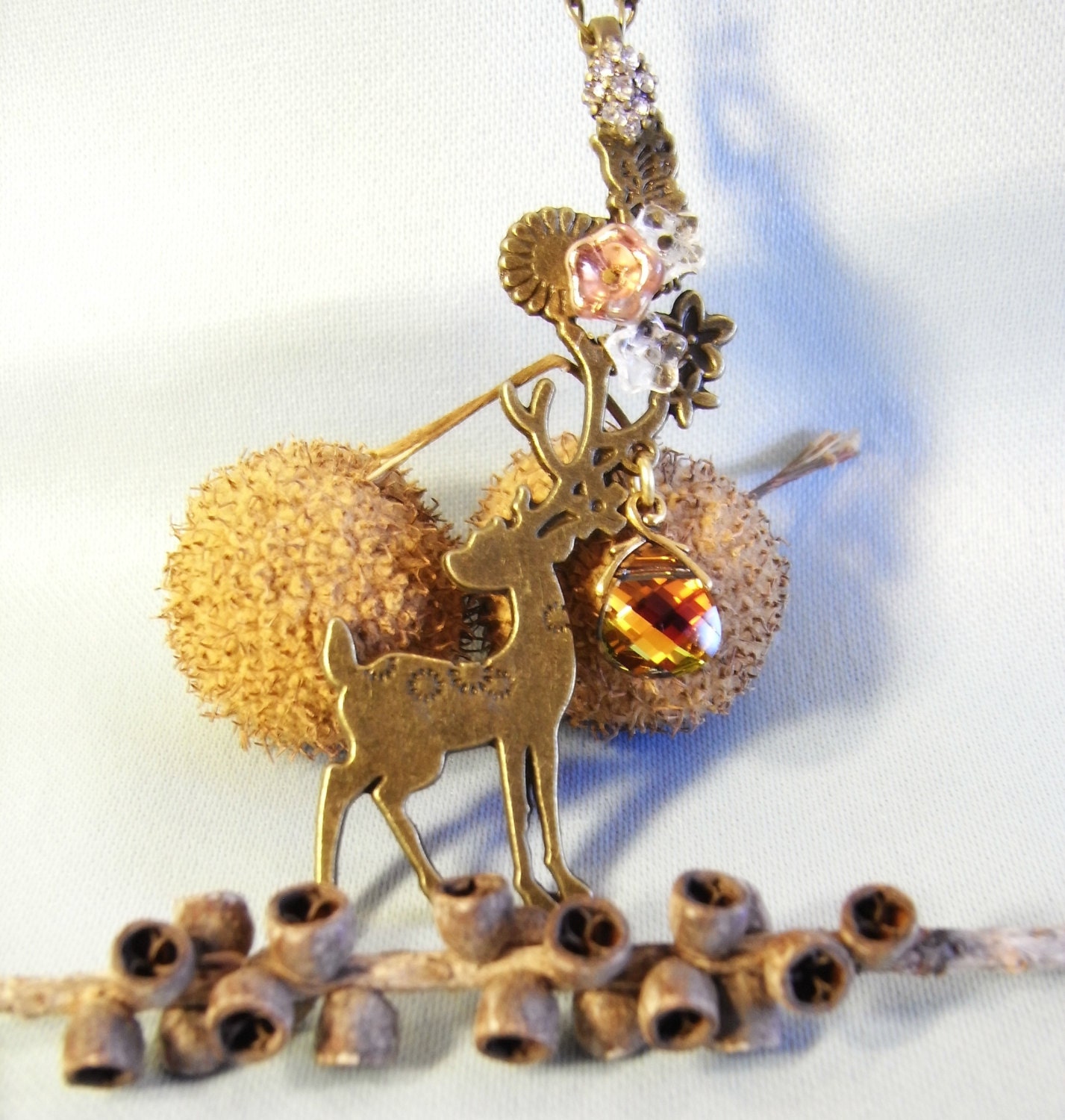 Dear readers, I invite you now to sit back, perhaps indulge in a biscuit and cup of tea, and enjoy The Story of Starzyia. Have a fantastic weekend xo♥
The Story of Starzyia
Hi I'm Starry, the life force responsible for Starzyia and my driving passion is to create meaningful, inspiring jewellery that makes you feel wonderful, divine, and empowered.
I started out nearly 5 years ago by creating symbolic jewellery – knowing that each person is attracted to a certain symbol because it speaks to their soul and will help them on their journey. I added the use of natural gemstone beads to this to give healing energy, and now I also create art and quote pendants that directly speak to you and the world around you.
One of my favourite things to do is to create these positive messages and send them out into the world, I have pendants that literally tell you "be yourself: that's when the magic happens" or "if you can dream it, you can do it" and there is nothing more delightful than seeing the light in someone's eyes when they pick up and read the pendant at market and decide instantly that is the message they want to carry with them from that day forth.
I've recently begun to hand cut some of my collage pendants – this means I can put the individual elements over actual chiyogami paper this creates jewellery that is so much more sparkly than a digital collage, and I like to type and hand cut the words in my newer pendants too.
When I'm not creating for and running Starzyia, I'm an avid photographer (and thinking about offering product styling + photography service this year), plus you'd be battling to separate me from my teapot and my book, except to walk my beautiful dog Fizzy, rescued nearly two years ago from the local animal shelter, he is the light of my life, we grin at each other like massive idiots when we're out walking or having a good time.
This year I've launched my own independent website with my shop and blog, but I fully intend to continue both my original stores on madeit and etsy because I love them so much. My plan is to continue to work hard and grow with leaps and bounds, I have a lot of people spurring me on just through their wonderful feedback (and the sharing of their experiences) that I have to thank for giving me a massive energy boost.
Dear readers, would you like to see more? Here is how you can connect.
Visit the Website (which hosts the shop and blog) here: