Hello lovely Maddabling readers, welcome to another Fabulous Friday! It looks like we are having an indoors weekend due to promised winter weather, which will give me a chance to catch up on things around the house. Not very exciting I know!
This week it is my pleasure to introduce a new DUSTy Diva and Friday friend - meet the very talented Tatiana of
Georgieva Art Studio
,

Tatiana creates the most delectable fine art. Her paintings are beautiful and I have found that the landscape ones capture the essence of Australia perfectly. Living in a seaside town, I really appreciate these two works: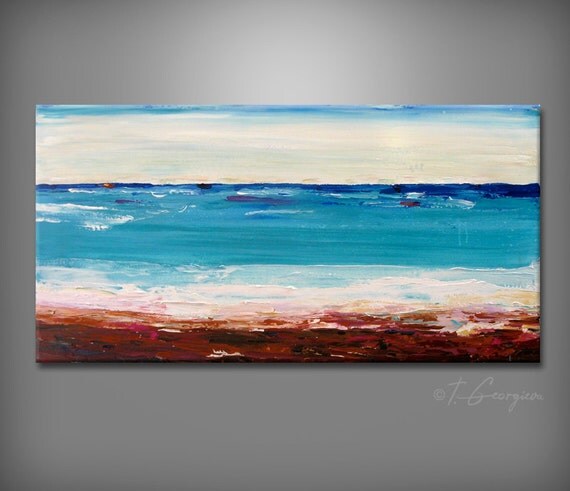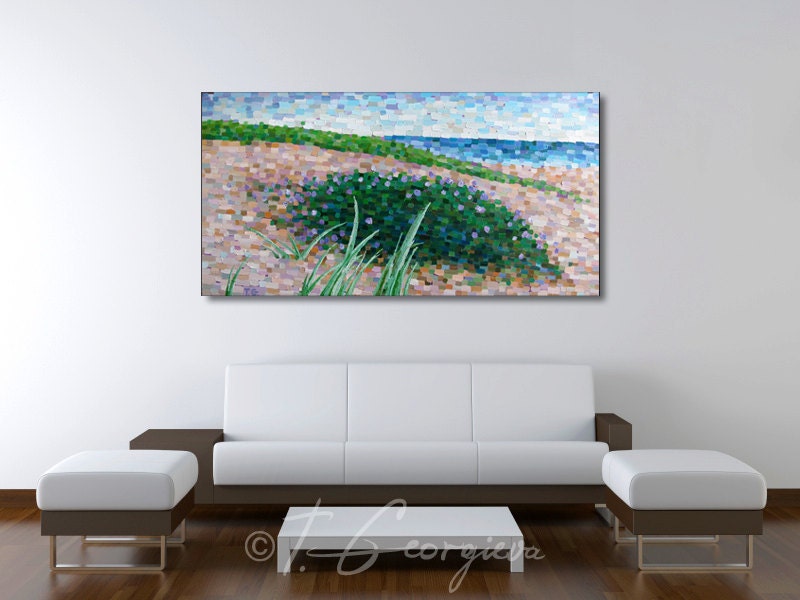 I also really love the composition and colours of "Abstract no.17" don't you?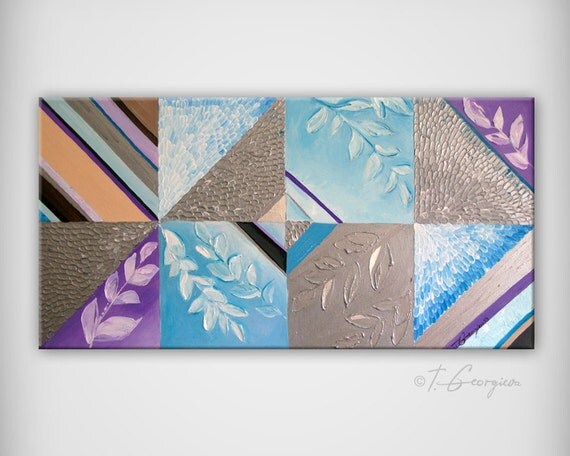 I will leave you now to browse the virtual gallery that is Georgieva Art Studio. I hope you enjoy
The Tale of Tatiana and Georgieva Art Studio
as much as I did. See you all on Sunday for the Sunday night blog post xx
The Tale of Tatiana and Georgieva Art Studio
Who I am?
I am a passionate artist and mum of one beautiful little girl, living and working in Adelaide, SA.
All my life I have been fascinated with the world of art. I studied at Minsk University of Arts and gained my degree in Visual Arts (Tapestry and Textiles) in 2001. I moved from Belarus to Australia in 2006 and fell in love with this beautiful country.
Having worked as a graphic designer/illustrator and art director for various companies and large brands, I decided after 10 years in the industry made to become a full time freelance illustrator, which has led me now to my artist career.
I gain inspiration from every part of my life and I believe this is reflected in my paintings as I constantly evolve and develop.
Everyone has a story tell, and I love to put mine on canvas.
Nature! My works are heavily influenced by the South Australian landscape. I am lucky to live close to the beach and I find most of my inspiration simply wondering along the coast, watching the waves and birds or a drive in the Adelaide hills where the colors are amazing and changing every season. All this is an endless source of inspiration for me.
Plus of course the quality time I spent with my family always puts me in the right mood to create. My munchkin is the brightest beam of sunshine (that's where a nickname for my little studio room 'SmileySunday' came from) and my partner, who is always supporting me and happy to offer a second pair of eyes for a fresh look.
What mediums do you work with - do you have a favourite?
I mostly work with acrylics, lately using a palette knife. I love the quick drying time as i prefer to create a painting in one go, so the first impression and emotions are captured.. I do love paint with oils as well. For sketches and ideas I use color pencils.
Creative freedom! I am extremely grateful for this possibility to do what I love most, express myself through art and also hear beautiful and inspiring feedback from my customers. I think it's very important to know that
your art brings smiles and warmth to the other peoples homes. To see this connection is incredible.
I would love to paint as much as possible, keeping my style within semi-abstract landscapes and moving slowly towards abstract. I am also hoping to add some weavings and tapestries to my shop "handmade" using the same motifs and colors. I really miss that period of my life (8-10 years ago) when I was creating these and loved the process.

Become a follower on Facebook here:


www.facebook.com/SmileySunday
Visit the Tat Georgieva website here:
www.tatgeorgieva.com
Buy lovely things on Etsy here: