Hello lovely readers, it's Friday! Maddabling has a very exciting weekend planned, attending the wedding of some loved ones - can't wait to frock up and be girly!
This week it is my very great pleasure to introduce to you a relatively new DUSTy Diva and Friday Friend - meet Magdalena of Vspora Art :)

I predominately wear silver jewellery and fell in love with the pieces that Magdalena creates. Keep in mind that each creation is hand crafted, one-of-a-kind artisan jewellery and that you can have a unique piece that no one else will have. Take for example these
Raw diamond Herkimer silver earrings that are sure to glam up any outfit.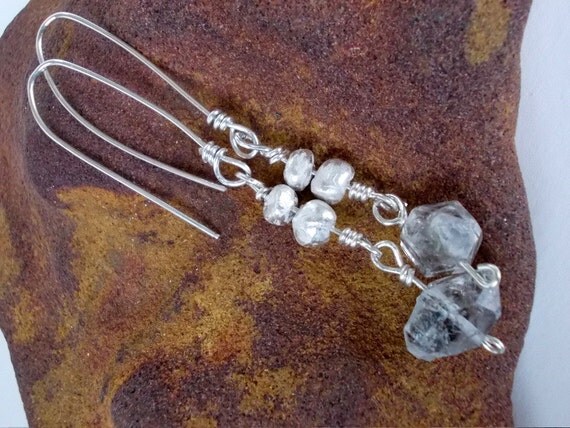 this

Raw sterling silver rustic artisan pendant with smokey quartz is

sure to be a conversation starter whenever you wear it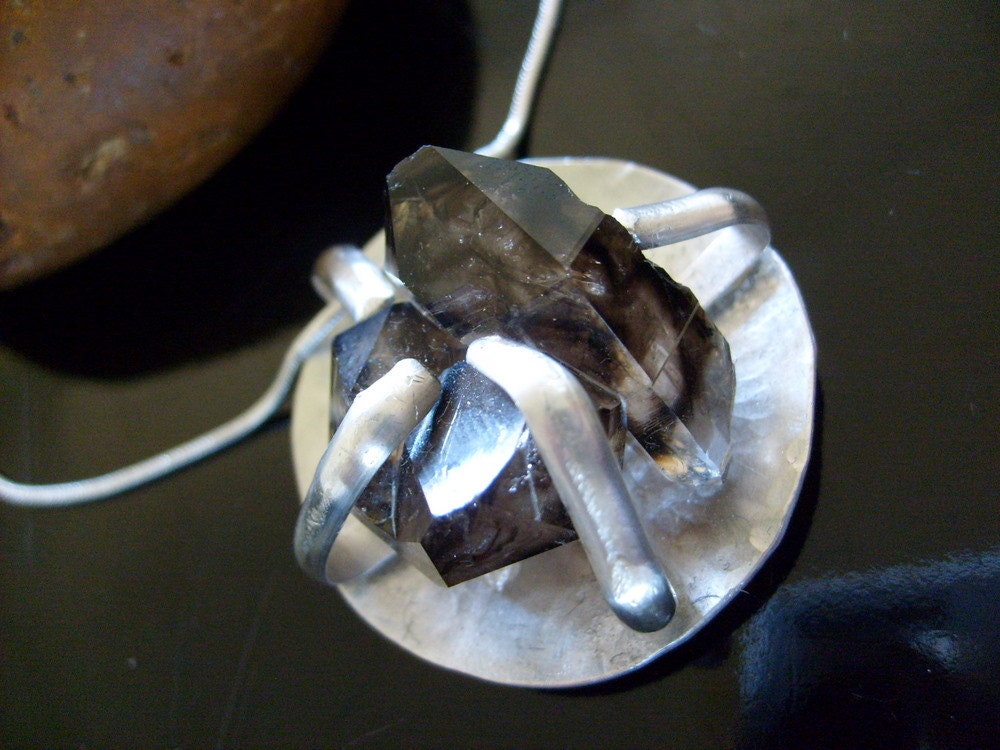 and if you love a good statement ring, then the eco friendly rustic silver ring "Pebbles of Light" is for you!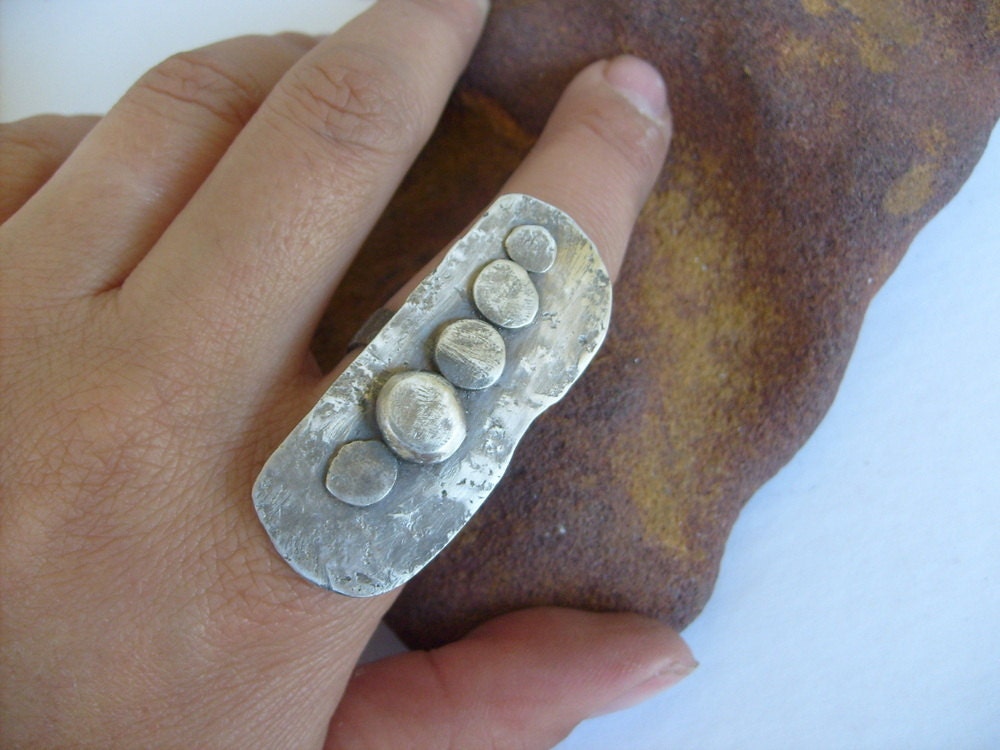 Dear readers, I invite you now to be captivated by the very inspirational creative story that Magdalena is sharing with you today - The Tale of Vspora Art. Happy Reading everyone - and have a fabulous weekend xo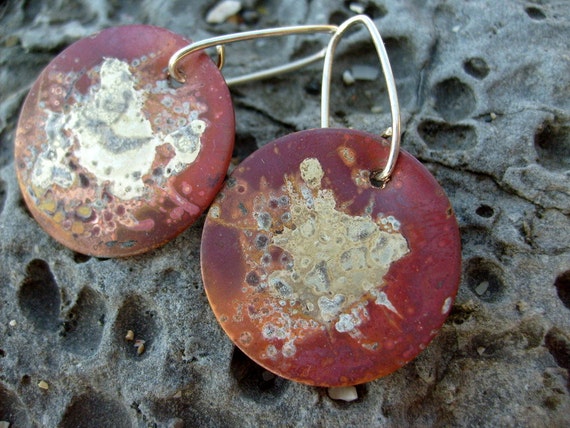 The Tale of Vspora Art.
Hi,I am Magdalena Pillai and I create and design silver and mixed metal jewellery under the name of Vspora Art.
I was born in the land of Bohemia, in the Czech Republic in the late 1970s. My Passion for travel began at the age of 4, when my family escaped to Austria. We lived there in a Refugee camp until we migrated to the largest Island in the world, Australia. When I revisited my homeland at the age of 14, I was so enchanted with travelling and culture. Travelling is all I ever dreamed of since.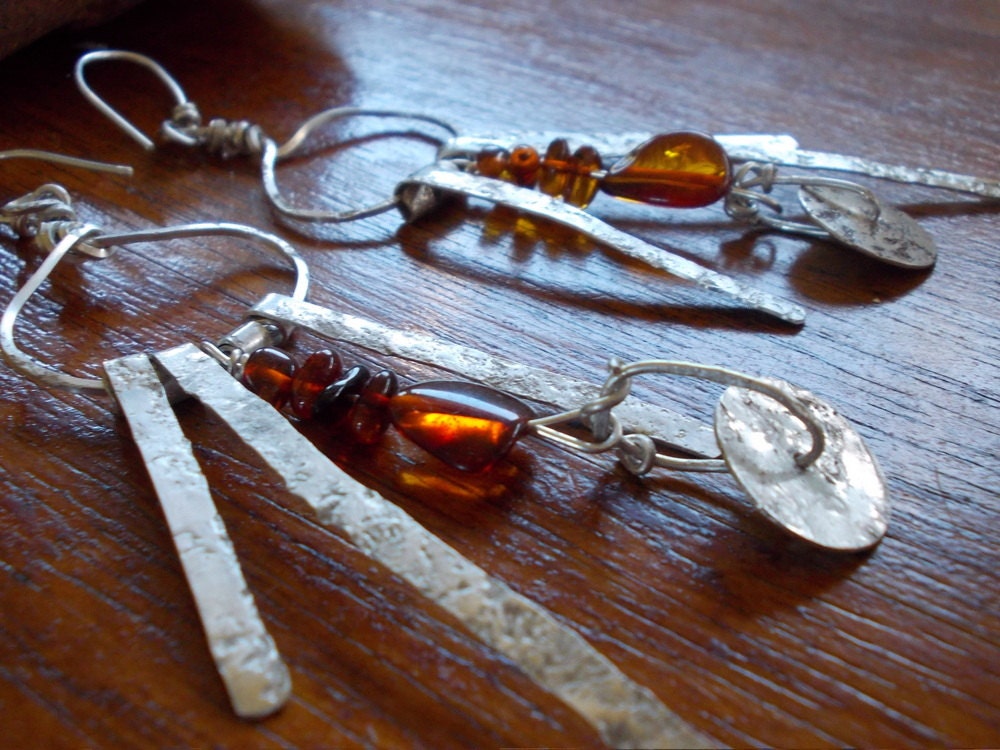 My silver journey relates to this story as my early years were spent constantly visiting my favourite jewellery Artist at our local market, each piece would transport me to many wonderful exotic worlds and many imagined lands…
My silver making story began at the age of 17. I studied casually for more than 10 years from various teachers, and them I just continued to experiment and explore.
Nature is my greatest inspiration, which is why I choose reclaimed metals and wish my Art practise to tread ever so delicately on this inspiring world.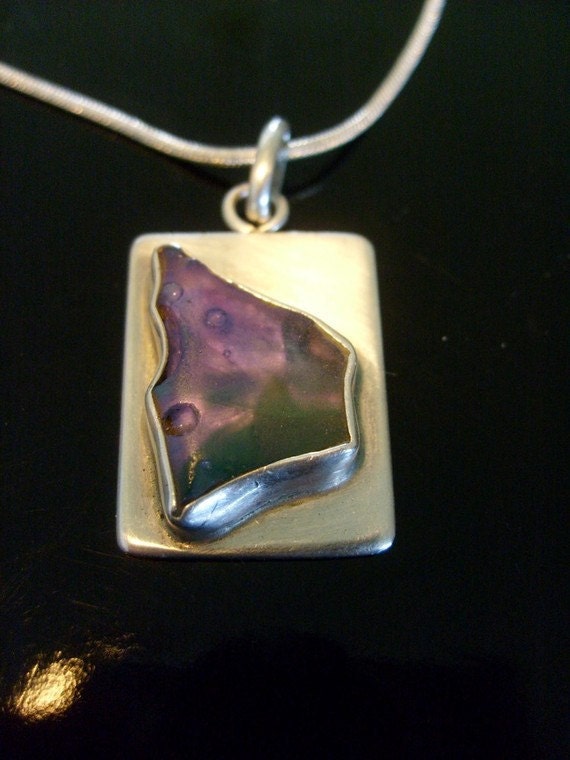 I am also immensely influenced by Indigenous Art and especially African adornment, with its versatility, ingenious use of materials and its celebration of originality. I also draw inspiration from the many cultures I have lived in and the many I dream of experiencing.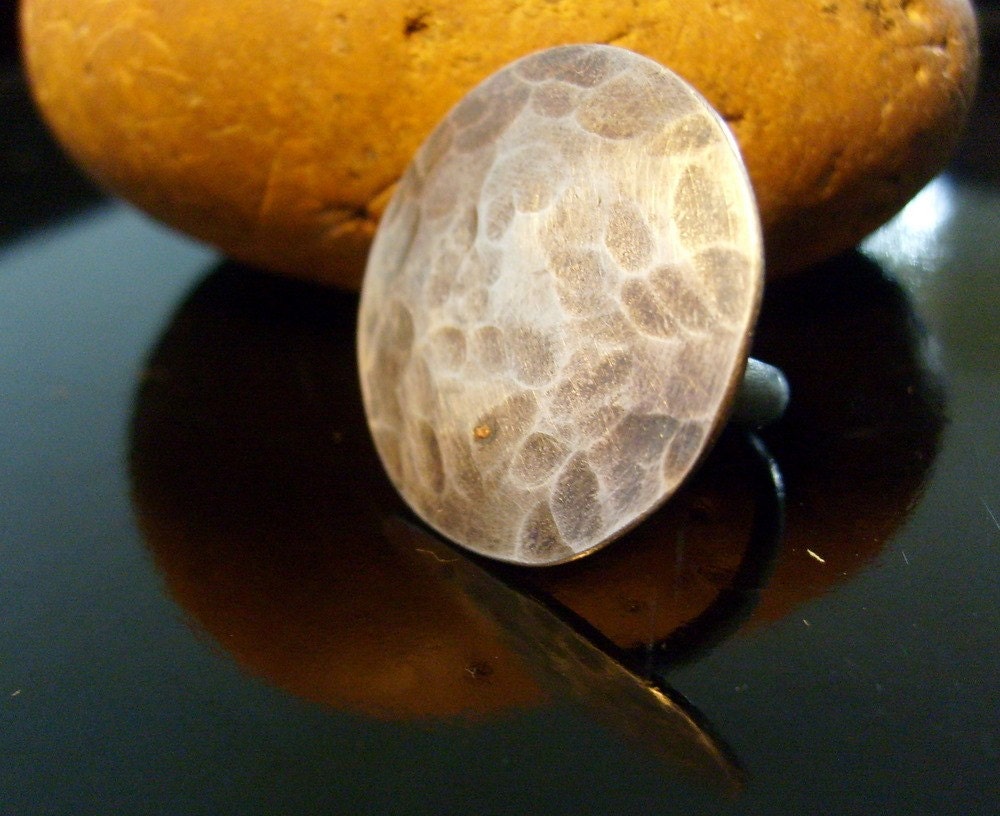 My Yoga studies eventually took me to India when I was 21, where I intensified my study of Yoga and meditation. I fell deeply in love with my husband and also India, where I lived on and off for 3 years. Here I studied henna art intensively. I currently teach the art of Henna at various colleges in Australia.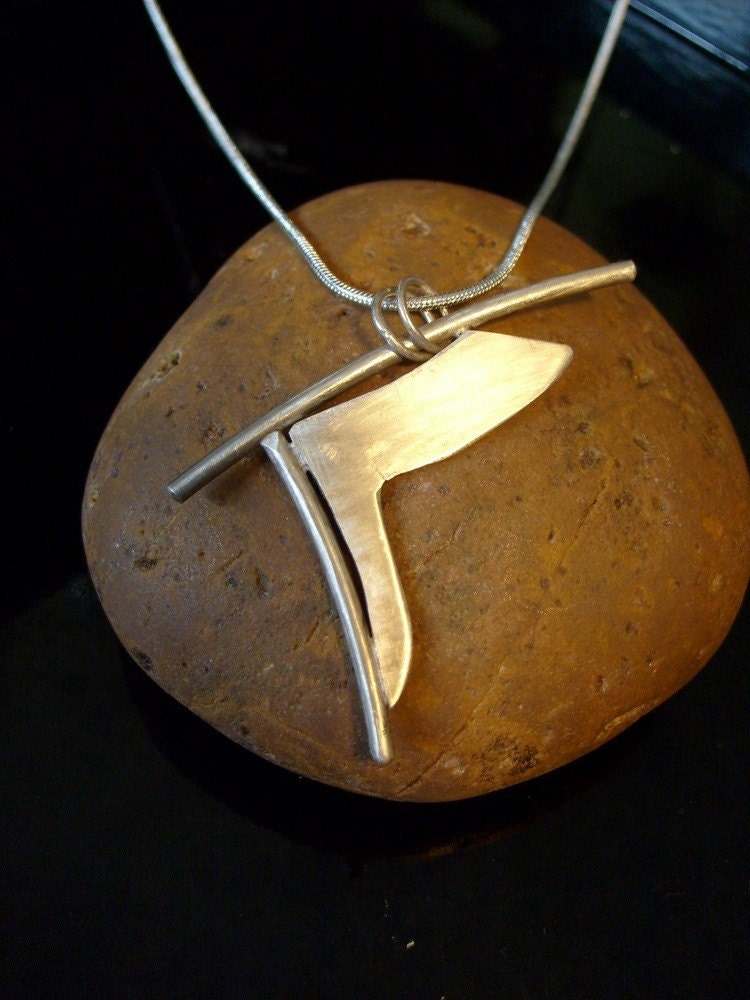 We now live in the Coastal town of Kiama Australia, with our beautiful daughter. The natural inspiration abounds here, from ancient rainforests to sublime rock pools, beaches, volcanic rock formations and the crispest ocean air. I feel very blessed with the art of jewellery and I wish to share my love and passion. I have recently collaborated with 3 wonderful women Artists, as Kiama Mothers Art and we are exhibiting together....