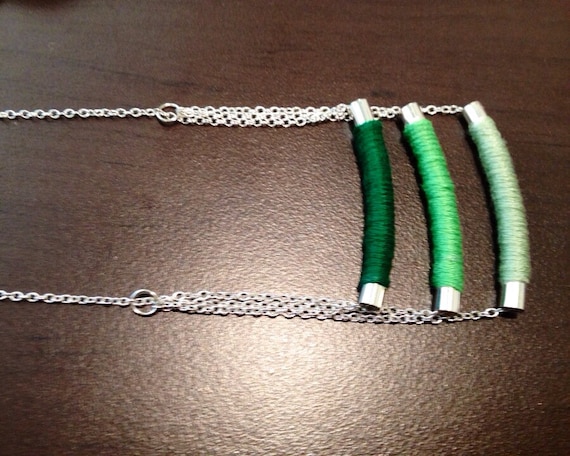 Welcome to another Friday dear readers - what are your plans for the weekend? If the sun shines, I really must get into the garden to do some winter weeding - before the weeds take over completely! I feel it will be an at home weekend, not doing too much at all.
This week it is my absolute pleasure to introduce a new DUSTy Diva and Friday friend - meet Jillian of Skinny Minnie Designs!
One part that I really do love when curating the Friday Friends feature blog posts is snooping to pick out gorgeous things to share with you!
Here are some pieces that I just loved and had to share - the sweet Antiqued Silver Key Wrap Pink Leather bracelet.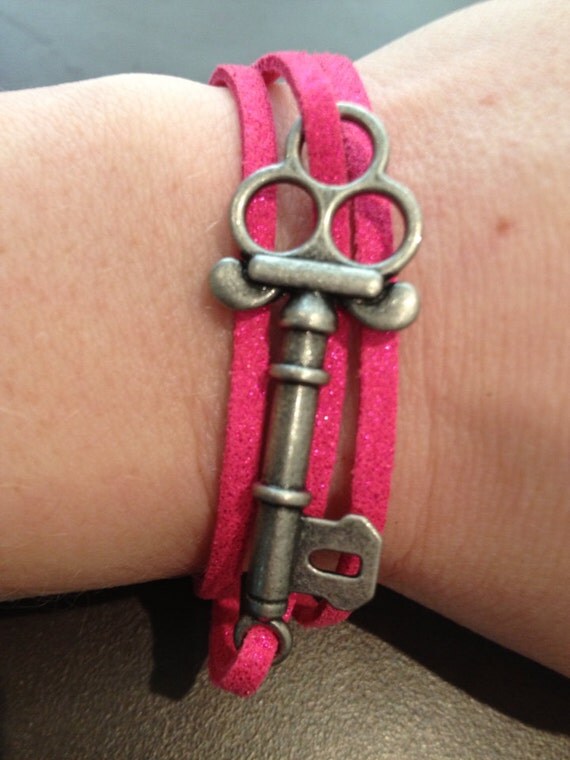 The darling Little Birds Hair Pins from the Woodland Wonders collection.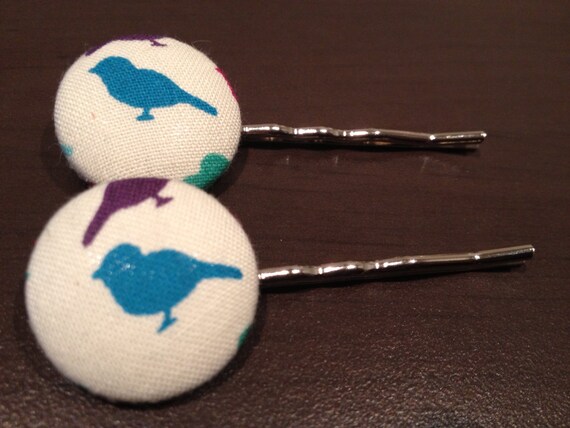 The statement necklace made from
Purple, Pink and Orange Hand Painted Wooden Beads on Black Leather - delicious! These remind me of hard lollies or gum balls :)
Dear readers, it is now time for me to hand over to Jillian - enjoy
The Scoop on Skinny Minnie Designs
! See you all on Sunday for the weekend blog post xo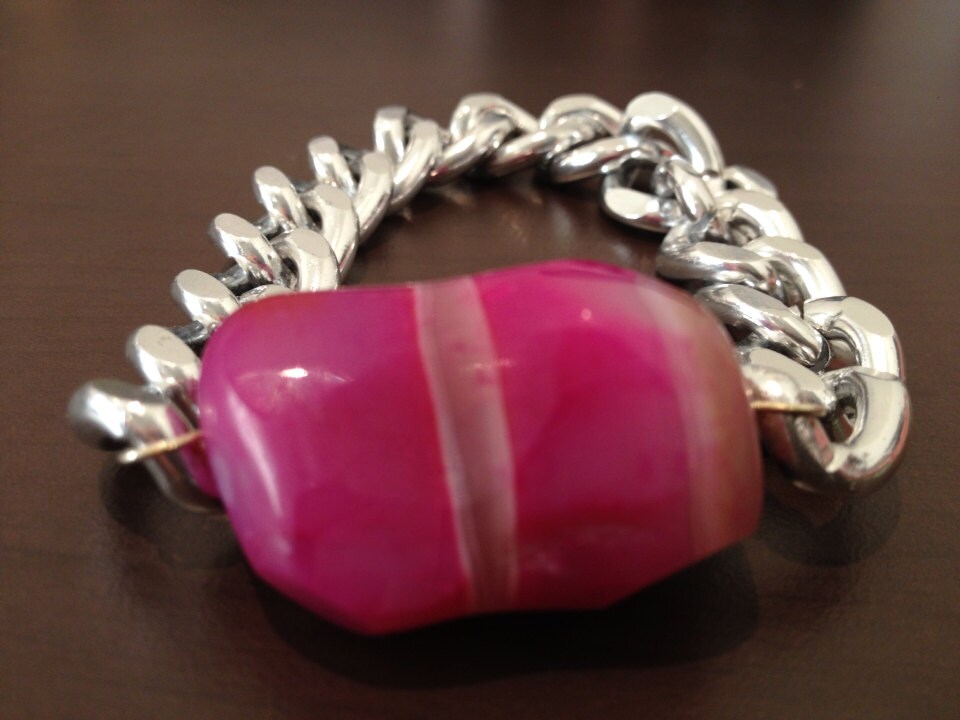 The Scoop on Skinnie Minnie Designs
My name is Jillian Ives, I live on the beautiful Gold Coast. I am a local High School Teacher of Information Technology, Business, English and Vocational Education (VET) by day; on my holidays or after work I design and make my jewellery products.
I started making a few items for myself and got quite a few comments from other teachers and students. This prompted me to register my business and open up a store on ETSY. I closed the store in 2012 as I was busy planning my wedding. I recently decided to open it back up with new designs and a renewed passion for making handmade jewellery that is modern, with a touch of bohemian flair.

The name Skinny Minnie Designs actually came about as part of my nickname as a child Skinny Minnie; as I was so tiny and skinny. I always have had a love for designing especially on the computer. I hand designed the logo, my business cards and other digital facets.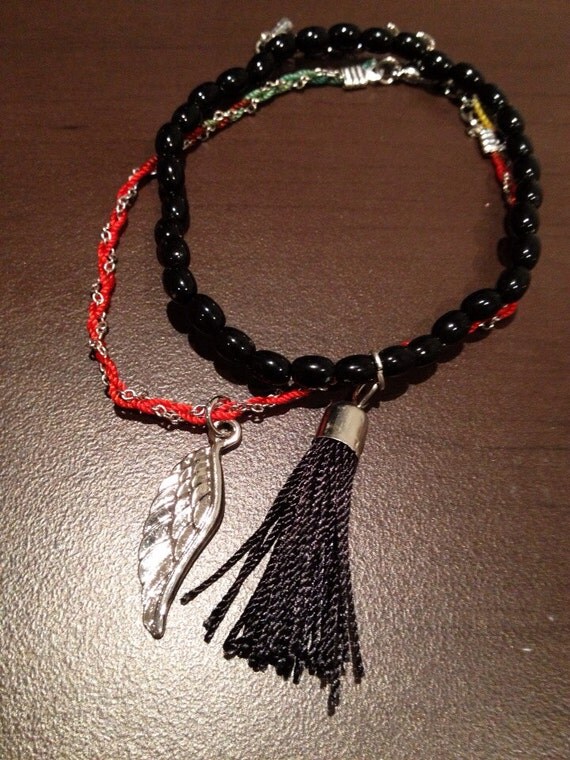 I always have had a love for art and craft; as far back as I can remember I was drawing or creating something. In my teens I loved to paint and dabbled in quilling. As an adult I love accessorizing and pairing outfits with one off designs. Nowadays, I don't have much dedicated time to pursue my art so I dedicate a few hours on weeknights and weekends to design a few jewellery items.
My inspirations come from many areas; sometimes I get inspiration from fashion trends and colours, other times I'll pull out my stash and place items with other parts until something jumps out and me and gels. I have a notebook full of ideas, sketches and colour combinations, that if I see something or have an inspiring moment I'll pull it out and doodle my design down. I am inspired by my own personal style which I describe as rock chick with a boho flowy feel, I love items that mix well with leather or chain.
My favourite medium at the moment is using the beaded tubes. I am loving coming up with new designs involving them. The other medium I love is natural gemstones, I have a variety of them in my collection. Some are faceted and some are just tumbled, they give the cool rock chic that I love with a touch of bohemian feel that natural stones have. I love using chain in a variety of gauges and styles to mix up my designs.
I mostly design bracelets, necklaces and earrings. I have quite a few ideas jotted down or floating in my mind that I plan to make over the next few months.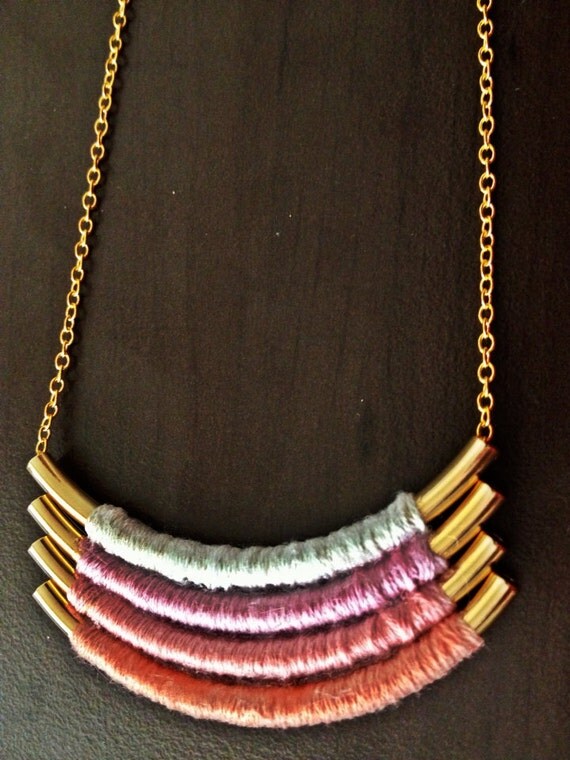 My future plans are to keep designing my jewellery items and getting better with my jewellery making skills. I am hoping to do a few jewellery parties on the Gold Coast and just keep having fun doing what I love; teaching and being creative!

Dear readers, would you like to see more? Here is how you can connect
:
Buy pretty things on Etsy here:

become a follower on Facebook here:

and read all the latest news on the Skinny Minnie Designs blog here: