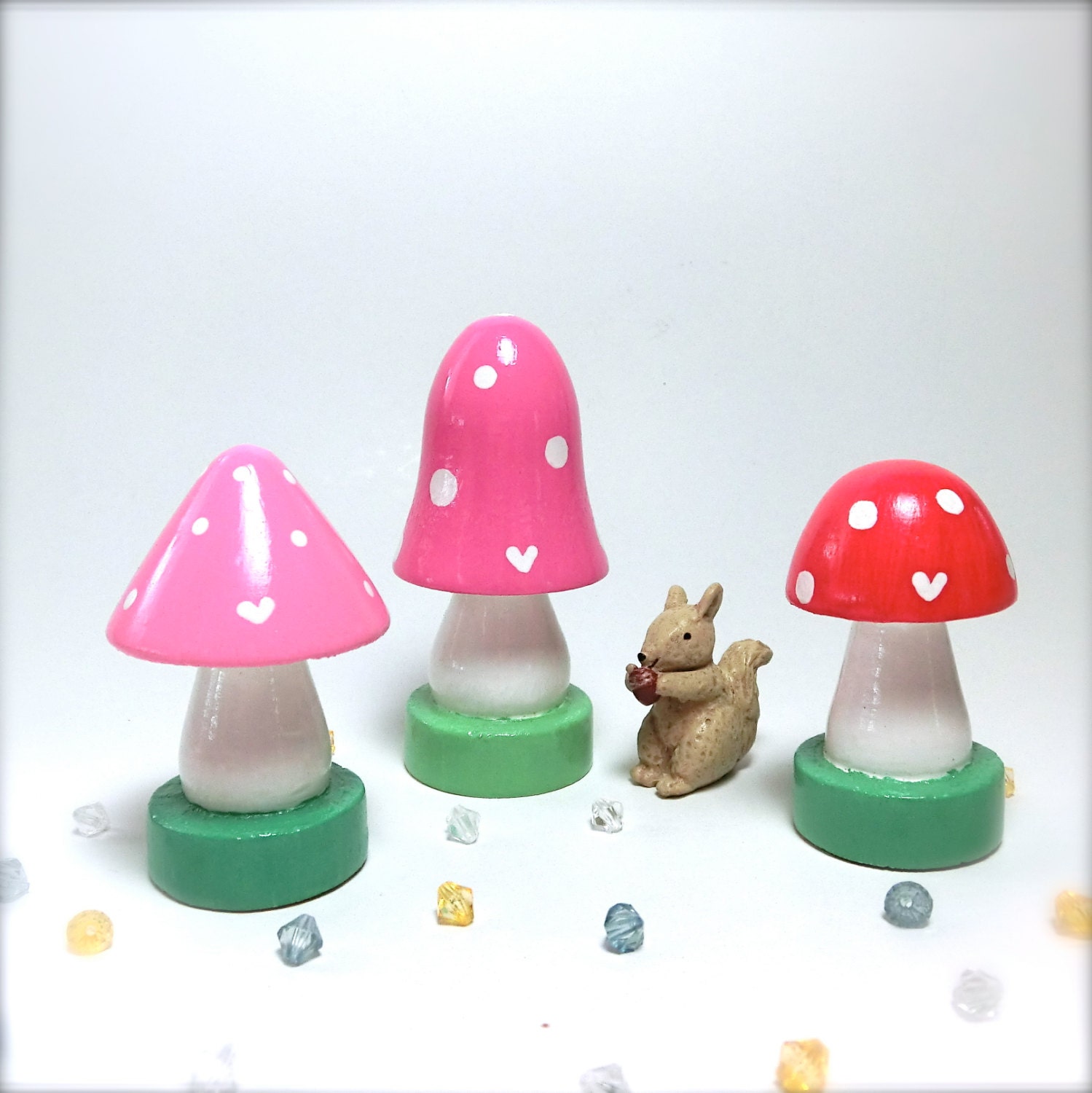 Happy Friday lovely Maddabling blog readers. Yesterday celebrated ANZAC Day in Australia.

ANZAC Day marks the anniversary of the first major military action fought by Australian and New Zealand forces during the First World War. It is also a

time to remember the lives of those brave men and women that have been lost while serving our great nation in wartime. Did you celebrate ANZAC Day ? I would love to hear your stories.
This week is it my great pleasure to introduce some new Friday Friends - meet Kerry and Rie of Woodrock Turning. Kerry and Rie are clever Australian Artists and DUST Team members.

Be prepared for a whole heap of mushroom and general fungi cuteness in today's blog feature. I do love the unpainted mushrooms - they have a special kind of appeal don't you think?
By the same token, I am smitten with these sweet painted mushroom cake toppers - perfect for a little fairy princess birthday party perhaps?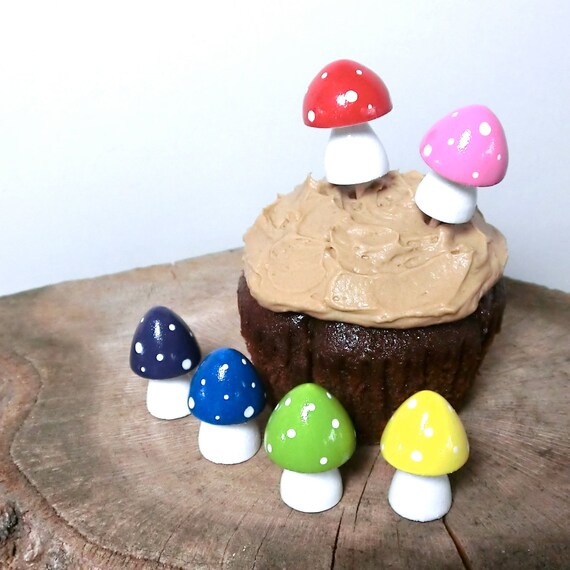 and oh my! This Wooden Mushroom/Toadstool Chair is just too cute for words!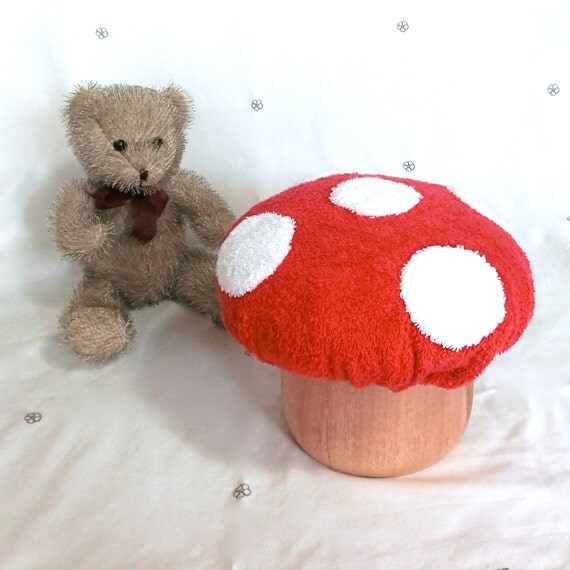 Dear readers, I will now hand you over to Kerry, so that he can tell you all about
The Wonders of Woodrock Turning.
Have a fantastic weekend everyone xo
The Wonders of Woodrock Turning
Woodrock Turning is Kerry and Rie!
Rie and I have been together now 10 years. We live in Brisbane with our baby, Snoopy the dog.
W
e make wooden ornamental mushrooms for garden or home décor.
We got started by attending local craft markets presenting all sorts of things you can imagine a wood turner would do....i.e. bowls, containers, candle holders, plates etc...
In 2005 had a multi trauma accident rendering me fairly useless in pursuing my usual occupation. Having no insurance and not suing for any damages. I was faced with having to find suitable employment in which I was fortunate in finding, as in being fortunate to still be alive, let alone walk and talk, sometimes I have said I have beaten Superman, as I to fractured C2 of the neck but don't quote me on that as it may be a little disrespectful to those who have suffered worse than I.
It was in finding this job that Wood turning came into my life. My ex-boss actually encouraged me to buy a lathe for home as that was the job, woodturning in a company that made staircases. I made the posts and balustrades. Having the world go bad in 2008 I unfortunately lost my job and that was the next stage in the conception of Woodrock Turning
Mother's day 2012 is when Woodrock Turning spore a kingdom of fungi!!
We had been
disappointed in not doing so well at the markets, so we had a brain storming session and come up with mushrooms. Our neighbors loved a few mushrooms that we had in our own garden and asked for us to make some of them. We figured if they loved them others surely would too. What we didn't expect is the fairies to love them as well and now we have a range for fairy gardens.
Other marketer's that have been with us this far came up to us "Hey, What's happened?!" " What did you do?" "Why did you do it??" and so forth. Also people said "Hey good look!" "Yep!" I said " I'm the Mushroom man!!" Our whole stall turned to one thing, Mushrooms and whole lot of them.
We work from home. Our Etsy store along with our own personal marketing is pretty much a full time job - a Full time occupation for Rie and a hobby for me.
Our inspiration comes from a myriad amount of different ways but mainly out of the wood itself. When you start to create something the piece begins to speak and before you know it a form is created all of its own. Our creative process is best described as
simply as that (a process).
We use any timber appropriate for turning but mostly reclaimed from local industry.
First, we think about what we are to make and then work out the best way to go about producing them in large quantities. Coming from a process back ground we formulate a way so we can (in stages) complete batches of 20 or so. Things can change though out this process but basically, we keep it pretty simple.
I taught Rie how to use the lathe and she has now has become (in my opinion) a better artisan than me. She has a good sense of balance an I am often taken back by her expertize. Now I ask her opinion before finishing a product.
My back ground is mainly industrial and of an unqualified nature, covering a range of different industries. Developing a variety of skills over the time in which I have taken advantage of and employ in what we do.
There are so many things about running your own business that could rate above working for the man (so to speak) But in answering the best of the best it would have to be... Being able to be with the one you love 24/7 doing what, not only you love doing but your partner loves doing it too.
A shorter answer is, Doing what you love to do.
Oh and Buy Handmade; it's a personal affair.
Dear readers, do you want to see more? Here is how you can connect.