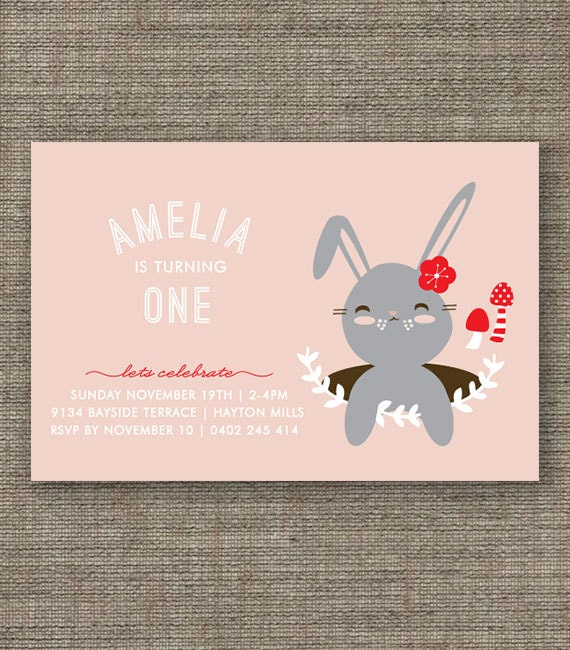 Happy Friday lovely Maddabling Blog Readers, hope you are all happy and well. Have you had a good week? Travelling to the city for work this week,
I was lucky enough to attend a Fringe World event with a dear friend - The Candy Girls which was held on the rooftop of the Roe Street Car park in the Lunar Circus Tent. "

Mix three professional aerialists with candy and chaos and you get the Candy Girls! They will fly, clamber, swing and spin out of control while performing high skills high in the air.

Performed by local and international artists, these performers know no boundaries to the tricks they can achieve, while putting their feet in each others' faces.

After performing in Ireland and Perth's Royal Show, this trio are back for more with an extended show filled with more laughs, more tricks and more fun!" These girls were so incredibly talented, and had us laughing at their antics and gasping at the daring aerial skills they performed. I will try to get a separate blog post up over the weekend with some of the snaps I took at Fringe World!
This week it is my absolute pleasure to introduce a new Friday Friend, DUSTy Diva and fellow West Australian, meet Corinne of Bonjour Berry.

Corinne designs the most gorgeous stationary and printable party invitations. The designs are modern, sweet and unique. They really are the bomb. I want to share a few faves with you now.
I love the sentiment of "let the rumpus start" on these "Where The Wild Things Are" party invitations which feature Max and his crown. These printable PDF's are perfect for little boys of all ages.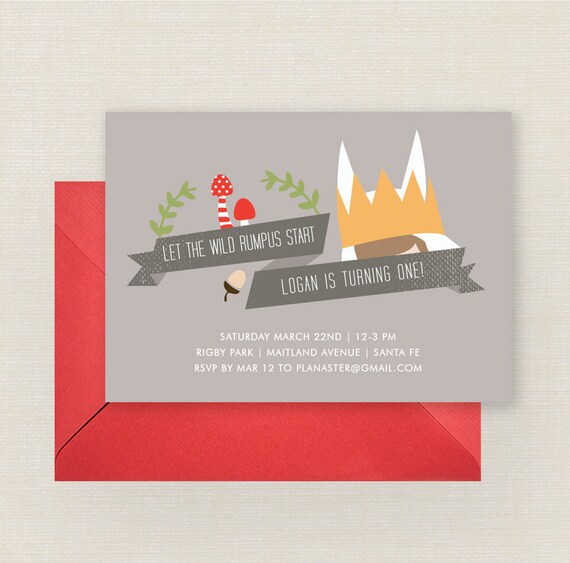 And w

hy not personalise your little mermaids next birthday party with this fabulous "Mermaid Printable Party Kit with Invitation & Decorations" in a "customized pdf" - complete with Cupcake Wrappers and Toppers, Thank You Cards, Drink Labels, Stickers, Folded Food Cards, Bunting and Invitations.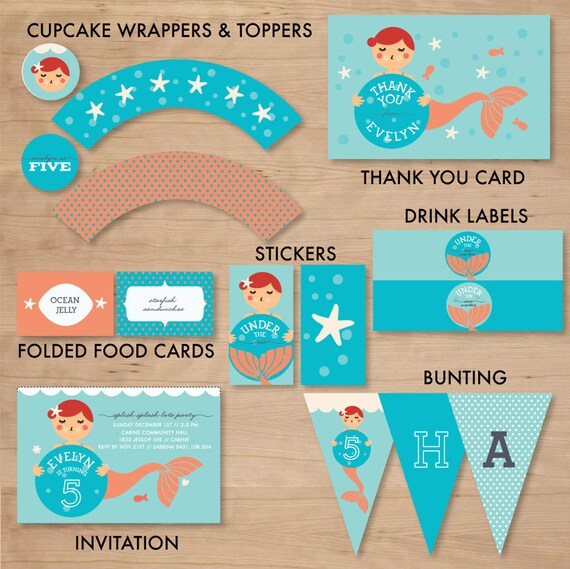 Or this lovely idea - a truly personalised digital printable file of a 4x6 inch or 5x7 Birthday Party invitation which is customized for your event.
It features a postmark customized with the birth place and date of the birthday person. Corrine says that "t
his invitation works well with modern photos or vintage photos. If you have a colour photo I can convert it to black and white and add the sepia tones for you" What an excellent idea!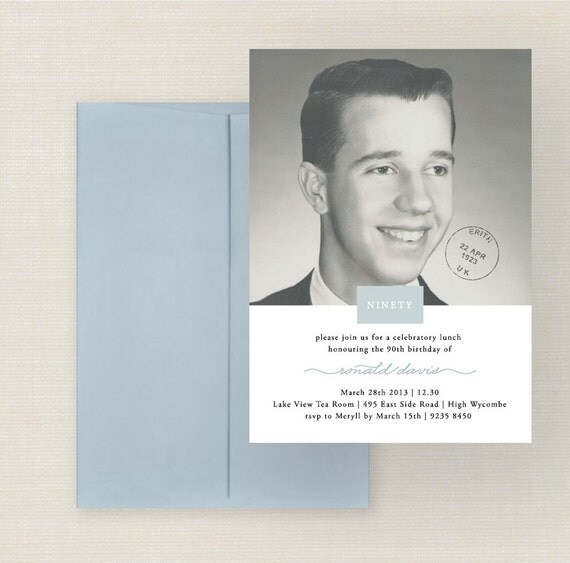 Dear readers, I now invite you to browse through the Beautiful Bonjour Berry Portfolio, I hope you find Corrine's story as inspiring as I did. Have a wonderful weekend everyone xo
The Beautiful Bonjour Berry Portfolio
Who is Bonjour Berry
My name is Corinne and I am a designer and illustrator. Bonjour Berry is the studio name for my line of customized invitations and stationery.
How and When did your handmade / artistic journey begin ?
I've always been into artistic pursuits. As a teenager I loved art and was always making my own cards for people. When I graduated from high school I decided to study graphic design and then advertising. I worked at an advertising agency for a while and then in an in-house marketing team. That led to a job in market research and from there a job working in statistics. One day I turned around and realised I had ended up very far away from where I had imagined I would be and even further away from the things I loved doing.
What to do next? How about quit my job and convince my husband that we need to live in London for two years. It turns out that was one of the best decisions I have made in my life. I spent some time volunteering at a not-for-profit photography school and also at a stock photography company. I started working with digital image manipulation and taught myself how to use Photoshop. I had the bug and moved onto teaching myself how to use Illustration software. I became completely immersed in computer graphics. I could apply a lot of what I had learnt from my uni days but the software had changed so much that I really had to start from scratch.
I used my two year sabbatical to find out what really inspired me and it gave me a chance to start the process all over again. We moved back to Australia and in September 2012 I opened my
Etsy shop
with my first range of invitations and stationery and I'm really pleased with how its going so far.
What inspires you ?
I started designing for myself because I couldn't find exactly what I wanted. So I guess I was inspired to fill that gap!
From a design perspective I'm inspired by a range of different disciplines. I'm constantly making mental notes about colour combinations I see whether it be in textiles, magazines, on a blog or in fashion.
My son inspires me to keep designing and growing my business. I want to show him that you can make a career from your passion with a little perseverance and a lot of hard work.
What mediums do you work with - do you have a favourite ?
90% of my work is digital. Sometimes I draw on paper before I begin but often my final design ends up being completely different. I tend to think "on screen" and find it easier to visualize and edit this way.
What kind of things do you make/create ?
Mostly I create stationery. This includes invitations for birthdays, engagement parties, baby showers, and bridal showers. I design cards, journals, artwork, pretty much anything that ends up on paper. I also design the odd logo or marketing piece but it's usually for companies that have a similar style to mine and they are looking for something sweet, simple or artistic.
Do you have a favourite piece that you have made/created ?
I offer a custom invitation design service so people can get exactly what they want.
I find that a lot of my favourite invitations come out of this.
My customers get really excited when I deliver their invitation because they have often been searching long and hard to find what they want and they just can't find it. I receive a lot of requests for kids birthday invitations and in particular 1st birthday invitations. Having just celebrated my sons first birthday last year I know what a big milestone it is for a family and so I really enjoy doing this type of work.
My ballerina invitation and my raccoon invitation were both custom design requests and I love how they turned out.
What are your future plans/dreams/aspirations ?
I really hope I am still designing stationery in 10 years time! I hope to grow my skills as an artist and to expand my stationery line.
Dear readers, do you want to see more? Here is where you can connect.
Read the Bonjour Berry Blog here :
www.bonjourberry.com