Happy Friday lovely Maddabling blog readers ! I hope you are all happy and well :) The Maddabling 22 Day Mid Month Photo Challenge is well and truly underway now, have you enjoyed the photos so far ? There are certainly some very talented photographic folk out there! This week, I introduce to you a terribly clever creator, fellow sandgroper and Australian Etsy Artist, meet Jenny of Kitchen Aromas.

Jenny is a very creative West Aussie who has combined hand poured soy candles and a sweet recipe card in one decadent + super cute package, making delicious candles that will scent your home and make it smell like you have been cooking up a storm. I have done some online snooping in preparation for this blog post and have picked out three scents that are definitely on my "to try" list. Mango Daiquiri anyone ? Yummmmmm !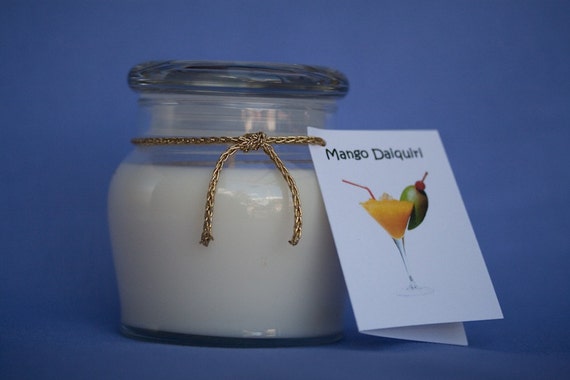 Or can I tempt you with some delicious Orange Crepes ?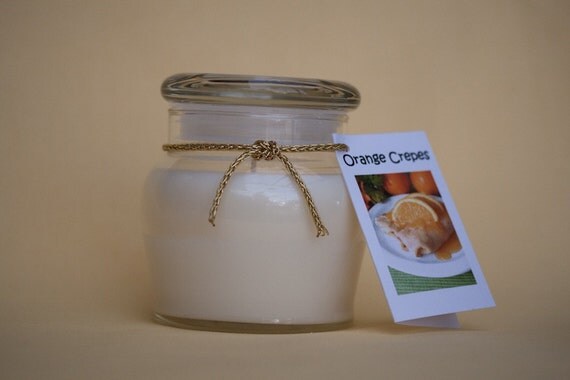 Perhaps the old school charm of the Cinnamon Bun, which in particular, takes me back to childhood tuck shop memories, is more your flavour ?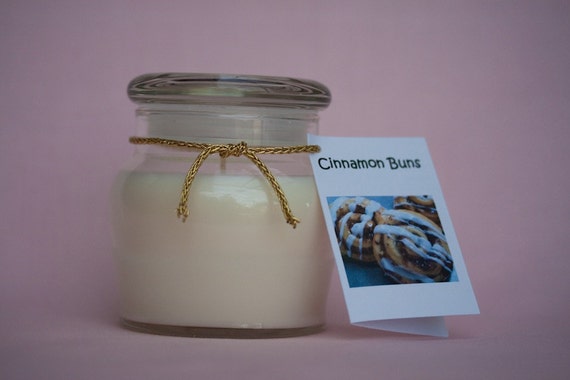 Dear readers, can I offer you a virtual cup of tea and some Vanilla Bean Slice to devour while you read all about this terribly tempting selection of fragranced soy candles. Remember - they aren't for eating, just smelling *wink* - I hope you enjoy Recipes for Baking with Kitchen Aromas - see you all again this evening for day 8 in the Maddabling 22 Day Mid Month Photo Challenge. Have a fabulous weekend everyone xo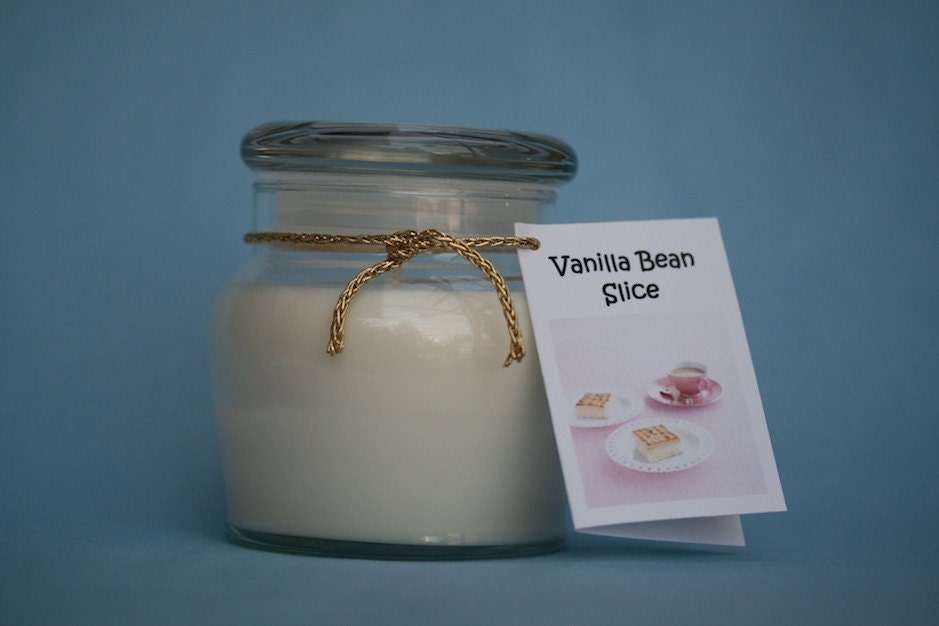 Recipes for Baking with Kitchen Aromas
My name is Jenny and I run Kitchen Aromas, creating specially fragranced soy candles. I have always had two passions in life – animals and the enchanting world of fragrances….from beautiful roses, to cooking, to incense or the sweet smell of the Australian bush, scents can move my emotions like nothing else.
As I'm sure is the way with most small businesses, Kitchen Aromas was started by accident. A few years ago I ordered my first "DIY candle making kit" from Ebay. I've always loved candles and thought I'd like to give it a try myself! In this pack, along with all the 'usual' scents like lavender, an 'Apple Pie' fragrance caught my eye. I set to work and created my first ever candle. Once I had sampled that scrumptious scent, the idea for Kitchen Aromas was born!
I began scouring the internet and craft stores for fragrances that made my mouth water, even altering some to bring them closer to my childhood memories of the aromas that would drift out of my Mum's kitchen. The idea of soy wax appealed to me above paraffin wax due to environmental and health factors. I have a dog who is highly allergic to many chemicals, so natural soy seemed like the perfect option to me.
After that first candle was created, I spent hours upon hours researching all the tips and tricks on how to make the perfect candle… then several months of trial and error, conquering all the little variances that can cause imperfections.
I find that it's certainly not a 'one size fits all' process when I craft each candle. I take the time to carefully scent each of my candles, stirring the hot wax and pausing to let the aromas wash over me as I add fragrance, to ensure the scent is just right. The idea to add a recipe card to each candle was born simply by my craving to sample the treats my mind was telling me must be in the house! I had tricked my senses and my taste buds were telling me they'd like to be compensated thank you very much!
My inspiration comes from delicious recipes, some handed down through my family, and the warm feeling these cooking aromas produce in many people. I find our sense of smell, more than any other sense, can transport us to a different time and place. Maybe remembering family gatherings with delicious desserts, shared stories and laughter, or special evenings sampling decadent treats with favourite people.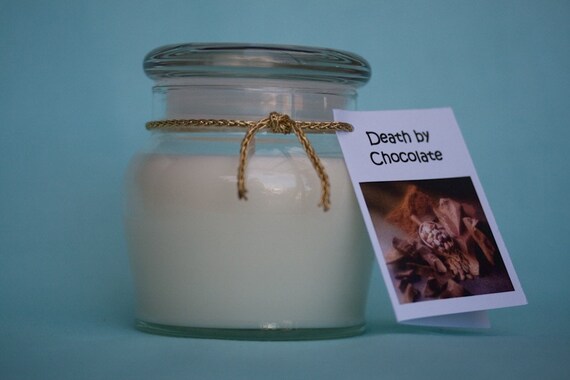 It's very important to me to feel connected to my customers – I try to hand select fragrances that will have them feeling that same warm, content feeling I do when I'm crafting their candles. Whether it's creating a memory of their Grandma's kitchen with an Apple Strudel aroma or taking them out of the daily grind and back to their tropical holiday spot with a Pina Colada fragrance.
I have such a passion for my candles and the handmade industry itself. I hope to one day be able to continue creating candles as my full time career.