Welcome dear readers to a new installment in the Friday Friends DUSTy Diva's series. Oh and Happy Friday too :)
Maddabling has been flat stick this week with
Summer Street Fair
- market opening night was last night and we still have today and tomorrow for you to pop in to buy fabulous handmade and vintage Christmas Gifts.
This week I am thrilled to introduce a Friday Friend and DUSTy Diva who I am a big fan of and I adore her products. Meet the gorgeous
Erin
of
Inner Earth Soaps
.
I am going to share some of my all time favourites with you, from Erin's store.
Lip Balm
. A year round essential. I never leave home without a lip balm in my handbag. You really must try the
Vanilla Honey Lip Balm
for soft kissable lips. Delicious ! Just remember not to eat it straight from the pot, it does smell that good.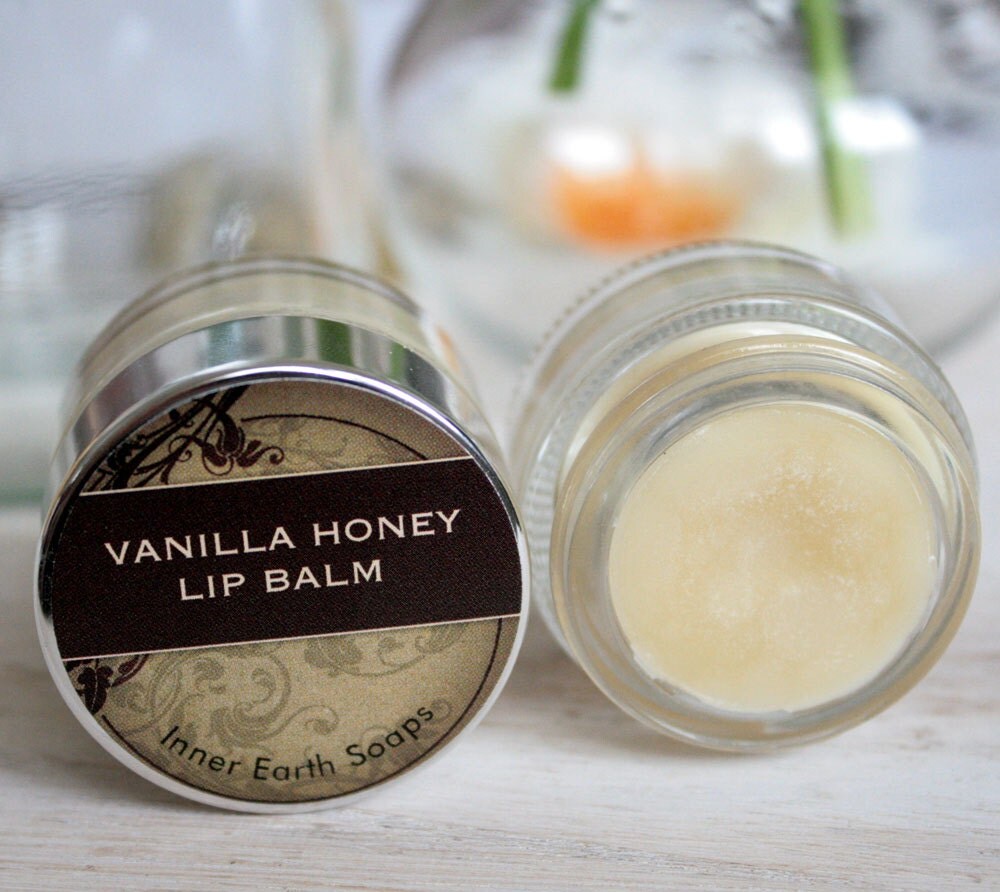 Can't decide what to buy for someone who is notoriously difficult to buy for this Christmas ? What about a 3 Month Soap Subscription ? Get a luxury handmade soap in the mail each month for three months - cost includes shipping.
I totally love this as a concept and purchased a three month soap subscription for family member a while ago for their Birthday. It was well received and ultimately, it was a fab gift for someone who is difficult to buy for and tends to think of others before herself.
I heart The Kakadu Soap very much - it is
"scented with Australian native lemon myrtle essential oil plus hints of eucalyptus and tea tree, this bar is fabulously uplifting and fresh, enriched with gentle Australian white clay."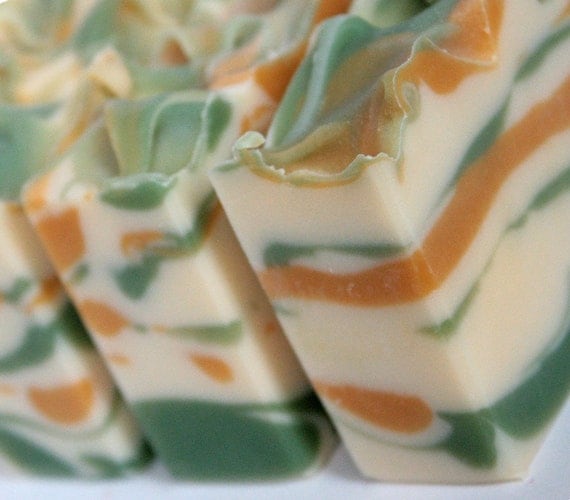 And for a sublime summer perfume - could you go past the Mango Papaya Perfume Oil ? How good does it sound ? Almost edible..........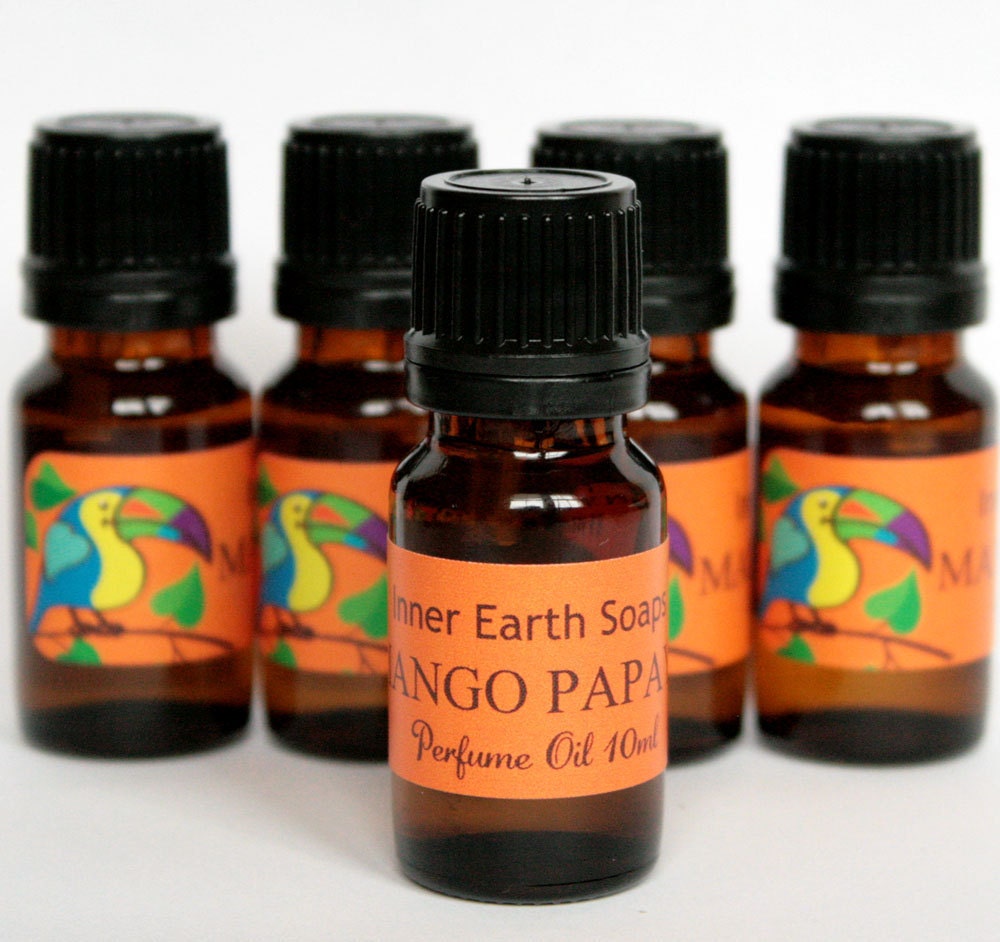 Dear Readers, I think you really should check out Erin's Festive Range too with such soapy goodness as
Snowflake, Candy Cane
and Plum Pudding Soaps
- wouldn't they make awesome stocking stuffers ? That's if you could bear to part with them. Erin also makes gorgeous body products that you should check out too.Time now for you to sit awhile and read
An Inner Earth Soap Opera
! See you all next week xo
An Inner Earth Soap Opera
Who is Inner Earth Soaps?
It's just one person - me! I work from home in our little flat in Bondi Beach.
How and when did your artistic journey begin?
The first time I ever made soap it was for Christmas gifts ... it was about five years ago, and I was really starting to get into handmade stuff. I thought it would be cool that year to make some soap and give it out to friends and family. I bought a block of MP (melt and pour) soap online and melted it down, added colour and fragrance, and poured it into cake loaf containers.
When it had set, I cut them into bars and wrapped them up for gifts. I love the whole process so much that I decided to get a bit more serious and learn to make my own soap base from scratch. The traditional cold process method - which is what I use now - was tricky to master but I loved it.
What inspires you?
The changing seasons. Christmas. Halloween. A whiff of something that smells nice. A vibrant colour. Flowers. Cakes. The beach.
What kind of things do you make/create?
I make quite a few different products: soap of course, also perfume oils, lip balms, body creams, facial products, and scrubs. But my passion will always be with making soap.
Do you have a favourite piece that you've created?
Last year I used to make a soap called Citrus Sunrise. It was a total pain to make, with four separate pours in different colours, but the effect was really cool.
What are your future plans, dreams, inspirations?
I can see myself making soap and skincare products for many years, and further along the track I'd like to teach my own soap making course.
Check out the Inner Earth Soaps
website
here :
http://www.innerearthsoaps.com.au/
buy online at
Etsy
here :
http://www.innerearthsoaps.etsy.com/
buy online at Erin's
Big Cartel store
here :
http://www.innerearthsoaps.bigcartel.com/
connect on
Facebook
here :
http://www.facebook.com/pages/Inner-Earth-Soaps/197683883604916
catch sweet tweets on
Twitter
here :
http://twitter.com/innerearthsoaps
or follow the Inner Earth Soaps
Blog
here :
http://www.innerearthsoaps.blogspot.com/