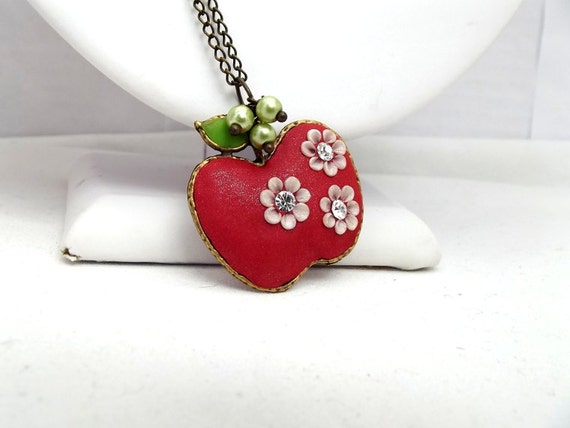 Hello lovely Maddabling readers, welcome to a sparkly new edition in the Friday Friends series
.
What sort of exciting things do you have planned for your weekend? Today it is my absolute pleasure to introduce a new Friday Friend and Australian Maker, meet dear Deepa of Tunic Botik.

The pieces created by Deepa are simply stunning. I want to share a few favourites with you now. It's no secret that I love all things owl-y and this Pink Owl Necklace is no exception! Isn't she stunning!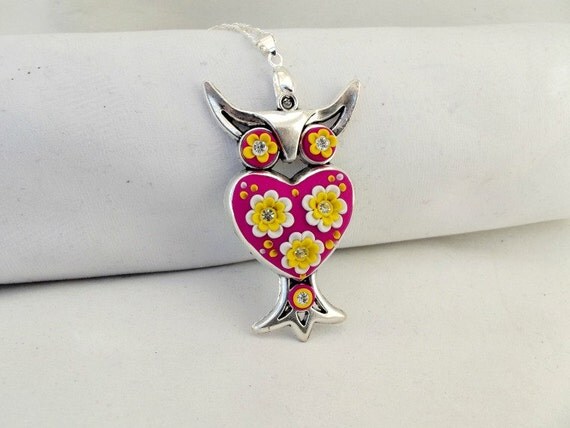 Now that the cooler weather is coming, this Grey Clay Floral Brooch in Burgundy would be sure to brighten any Autumn coat.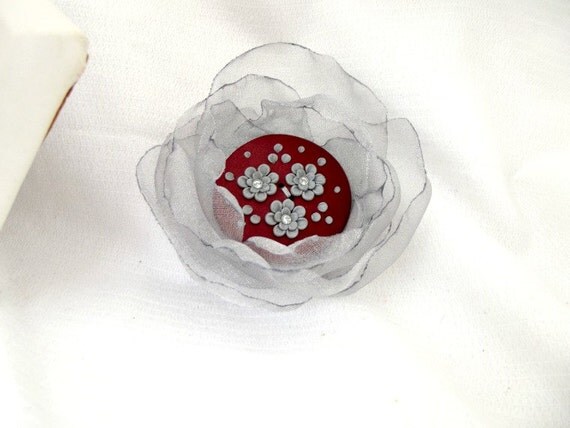 And for those who like to wear bobby pins, these divine Blue Bobby Pin are just for you! They have a touch of yesteryear about them don't they?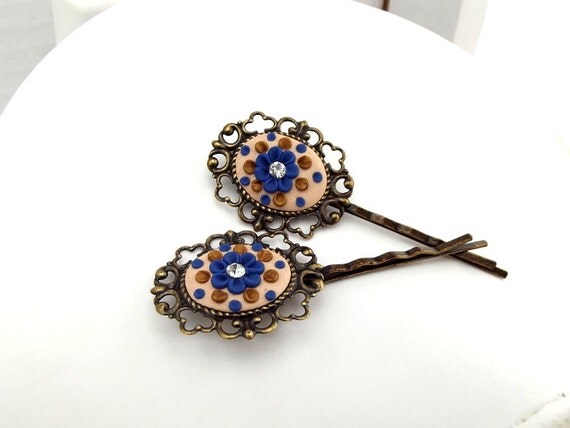 Readers, I now invite you to read more about the Tale of Tunic Botik. The pieces are so intricate and inspiring, I hope you enjoy her story just as much as I did. Have a wonderful weekend everyone xo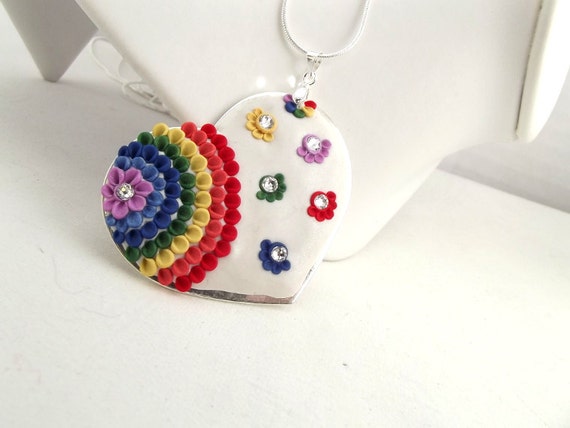 The Tale of Tunic Botik
Who is Tunic Botik? I am Deepa and I love creating unique and colourful jewellery. I run a shop called Tunic Botik on Etsy. I live in Sydney with my loving husband and two wonderful kids.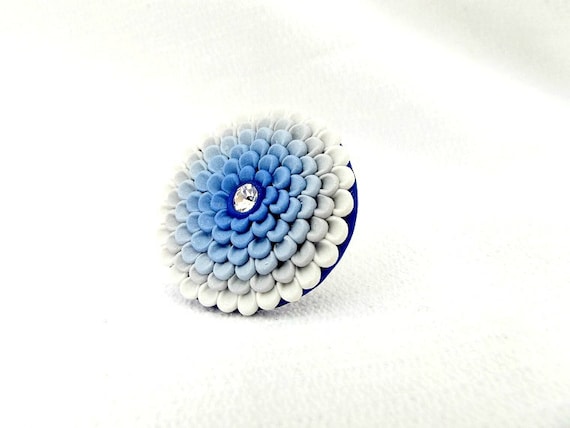 How and when did your handmade journey begin?
I always loved to create from my childhood. Grew up wearing colourful dresses that my mum made for me. I was on top of the world when she gave me her huge collection of embroidery designs (Thanks mum!). I used those designs in my fabric painting experiments and did make some money out of it. My first business venture..!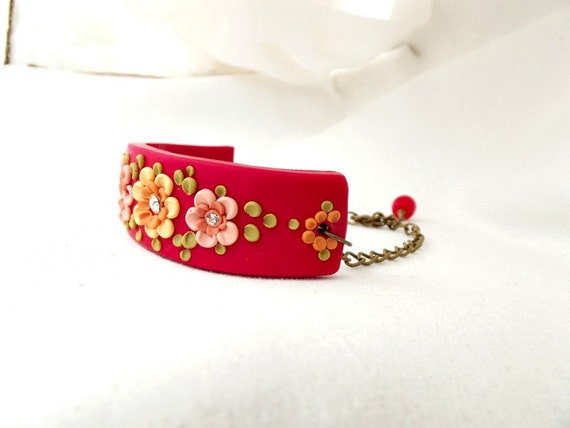 Tell me about your creative side, how did you get started? I got married and came to Sydney. Exciting new role as a mother was not too far away. I chose to stay at home to be with the kids and my creative journey came to life again. Lots of experiments with sewing, embroidery and painting in my free time.
Finding matching jewellery for the outfits was the hardest part...I solved it by learning jewellery making and polymer clay opened a new world of colours for me. I could make jewellery in any colour that i wanted. It is so versatile with endless possibilities. Couldn't wait long to display my creations and Etsy made it possible and Tunic Botik was born.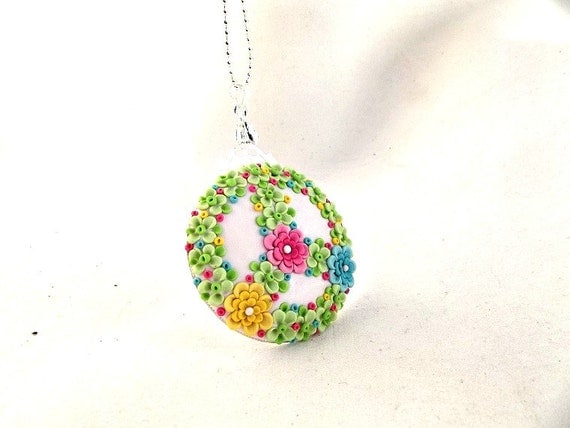 What inspires you?
Gardens filled with colours inspires me. I enjoy working with colours.
What mediums do you work with - do you have a favourite?
I work with polymer clay which is my favourite.
Do you have a favourite technique?
I love working on tiny details and the applique technique excites me the most.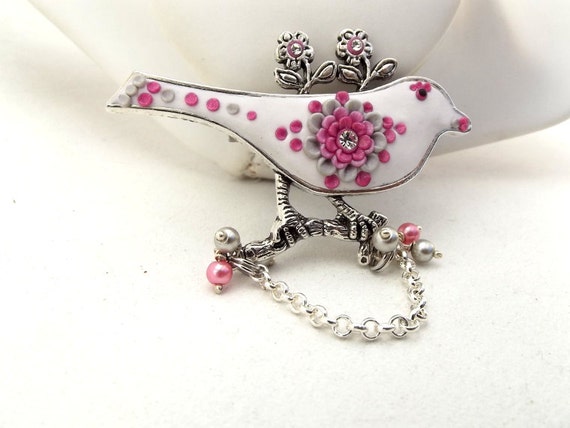 What kind of things do you make/create?
I create colourful jewellery pieces mostly in floral patterns.
Do you have a favourite piece that you have created? My favourite is the unicorn pendant which is filled with lots of colours.
What are your future plans,dreams,aspirations?
I am looking forward to add more new creations in my online shop thus providing lots of choices for my customers.
Do you have any exhibitions or markets coming up?
I don't do any craft shows at the moment.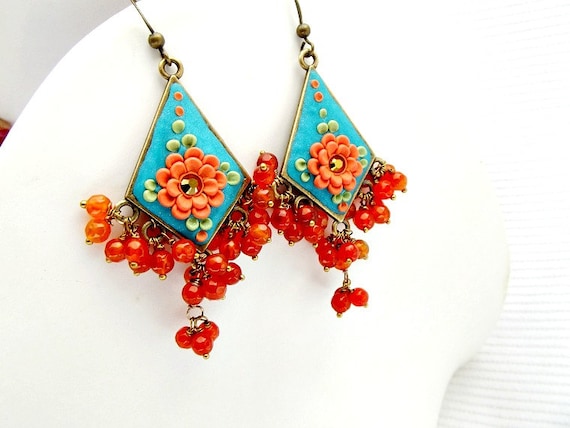 Dear readers, would you like to see more? Here is how you can connect.
Buy lovely things on
Etsy
here:
http://www.etsy.com/shop/TunicBotik
Visit the Tunic Botik website here:
http://www.tunicbotik.com/
And follow al the latest news on Facebook here:
https://www.facebook.com/pages/The-Tunic-Botik/189834687731623