Welcome lovely Maddabling readers to the very first Friday Friend edition for 2015. I do hope you had a merry and bright Festive season. We had lots of special time with family which is always nice. Today it is my great pleasure to introduce to you a local maker and treasure, meet sweet Justine of Little Shed Studio.
Little Shed Studio is Justines space, in her backyard, a place where she creates and up cycles goodies for pop up shops, market stalls and Etsy. Let me share some of these creations with you now. Firstly, this u
p-cycled Blue Baby Singlet with Hand Printed Owl Design. Too cute!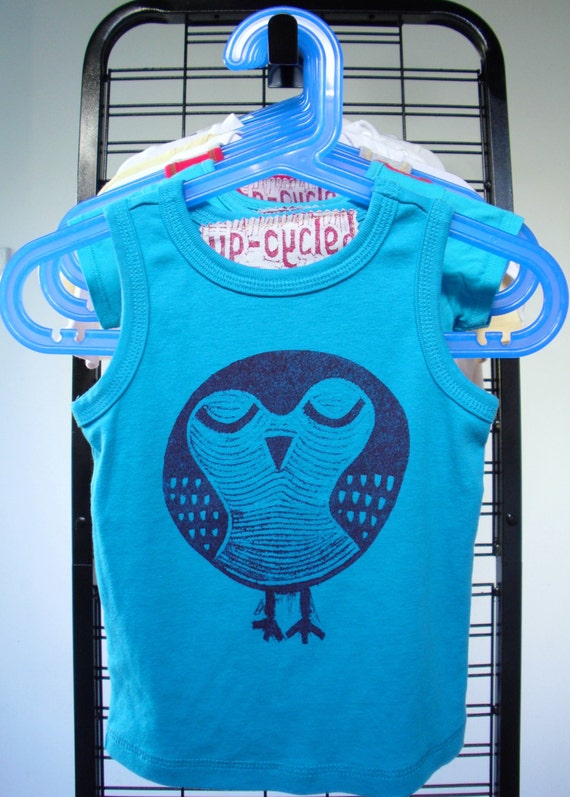 If you love brooches, this Set of Three Up-cycled Hand Printed and Hand Sewn Flower Brooches could be just what you are looking for!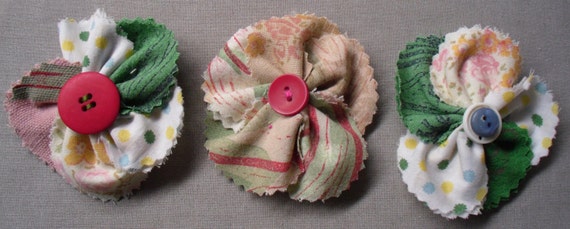 And if you are like me, you never have a card handy for that unexpected occasion, why not stock up on a Set of Four Beautiful Scenery Themed Photographic Greeting Cards? There are lots of other themes to choose from too :)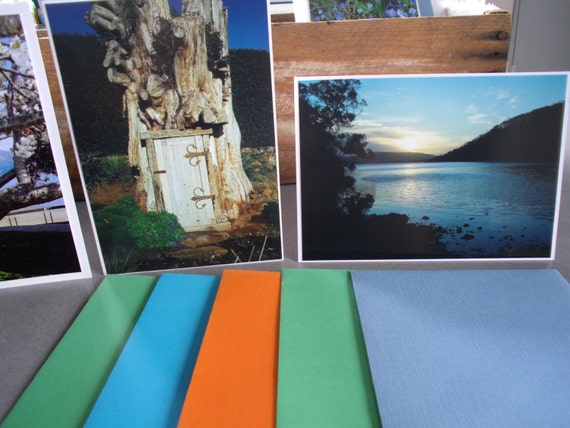 Ok readers, it's time for me to hand over the blogging reigns to Justine and you can take some you time to sit and read, to ponder, muse over The Story of Little Shed Studio. I found it a fantastic read and I hope you do too! Have a wonderful weekend x
The Story of Little Shed Studio
My name is Justine Gamblin and as of 2014 I have been trading as Little Shed Studio. I have a part time 'day job' and spend the rest of my working week in my Little Shed Studio in our backyard, usually repeat printing on fabric. I work on various projects but my main focus and that which has kept me busy in the studio in the past four years has been my involvement in group exhibitions as part of the annual Bendigo Bank Southern Art and Craft Trail, in the Walpole region.
I have had some fun reflecting on my artistic journey and how I got to this point and as you will see have gotten slightly carried away and written a short biography: I have always had artistic tendencies and began drawing and making crafts from a very early age. When I was six I started my first shop, situated on my bedroom door, where I hung turtles made from walnut shells and charged 20 cents each. Needless to say the custom was limited after my family had all purchased one a piece. My parents took me to visit a local elderly landscape painter and encouraged my interest and I spent most of my spare time either drawing or reading.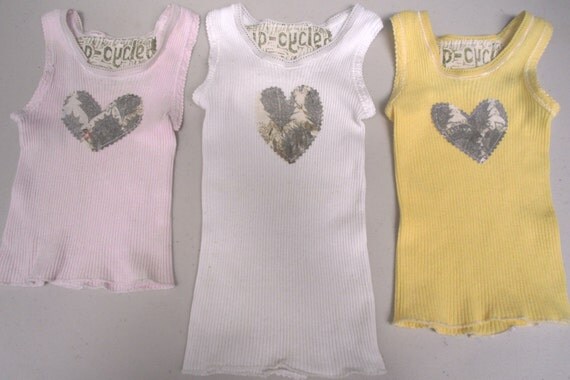 I was excited then, when older, to receive a Special Art Scholarship at Applecross Senior High School in Perth and travelled on the bus every Saturday during term time to attend additional art classes with tutors who were real artists. This had a great influence on me as I was allowed to pursue many and varied ideas and techniques to my hearts' content. I therefore had a comprehensive portfolio prepared when I applied to study Fine Art at Curtin University of Technology. In first year we studied a unit of each different discipline and then chose our major and minor for second year. I majored in Fibre/Textiles with a complimentary minor in Printmaking and enjoyed it all.
After university I continued to practice art at home, keeping visual diaries to document my ideas when I didn't have time to actually make or draw, and entered the workforce and the so called 'real world'. My natural tendency to create led me to a career in museums and galleries, beginning at the Western Australian Museum where I began by volunteering in the Exhibition and Design Department and graduated to paid work on various large scale permanent exhibitions including the Discovery Centre. I made supports and displays from Perspex, learned how to handle museum objects correctly and assisted with adding detail to large sculpted models and back-ground scenery for dioramas. It was a great couple of years where I made lifelong friends and also met my husband.
From there the husband to be and I moved to the Northern Territory, south of Darwin and I ended up commuting into Darwin to work at the Museum and Art Gallery of the Northern Territory. I had various roles in display and conservation but my organisational streak led me into Collection Management. This was another great period of my life but when the long daily commute became too much I applied for a Collection Management position at the Christchurch Art Gallery Te Puna o Waiwhetu in New Zealand and moved there for two years. I was born in Christchurch and was keen to return as an adult and reconnect with the place. The CAG had just moved into a new custom made building with an impressive glass façade and it was a very exciting time. To cut a long story short we returned to Perth after I became pregnant with our oldest daughter, to be nearer family.
We moved to Walpole in 2009 and I took the opportunity of being out of the workforce with two young children to renew my simmering artistic leanings. Through all the years of working and moving I had kept a record of ideas for things that I wanted to make or draw and knew that I would one day get back to. Certain ideas were recurring and one of the main things that came to the fore was the desire to print on fabric. I wanted to expand on the ideas I had begun to explore as far back as high school and university. A major source of inspiration for me has always been the natural environment.
My husband is a Zoologist and spent quite a few years working as a zookeeper and native fauna and flora are a shared interest of ours. Since moving to Walpole I've been particularly impressed by the local flora, in particular their diversity, delicacy and beauty. Every time I walk in the bush or even just on our local path into town I see flowers and leaf shapes that lend themselves to print designs. I take a lot of photos to catalogue these ideas and have plenty of material for future work. The longer I live here the more I'm becoming in tune with the seasons and what is flowering and changing when.
In 2011 I was lucky enough to collaborate with Nornalup artist Leanne Fry to put together an exhibition for the Bendigo Bank Southern Art and Craft Trail in a small retail space in Walpole. It was a big leap for me to make the commitment because my kids were still quite young and dependant but Leanne took me under her wing and was kind enough to take on the bulk of the organisational duties, something she is very good at. I set up a trestle table in the very rustic garage and began printing lengths of calico with designs based on local flora including a Red Flowering Gum leaf that I still use now. At one point we were having a deck built on the front of our house and I returned home one day to find that the builder had had to move into the garage due to rain and had left a coating of pine sawdust all over my half-finished fabric that was laid out.
Despite this obstacle I managed to finish enough pieces to fill my share of the space and the exhibition was a great success in terms of interest, positive feedback, attendance and sales. I realised that I worked well to a deadline and that it was a good way to get motivated to produce work even if it was sometimes stressful. Working with Leanne happened very naturally and easily even though we didn't know each other very well at that stage, mainly because our kids are different ages. In the years following we invited other local artists to join us on the Art Trail including at the Tree Top Walk and in Nornalup and I began on a steep learning curve of exhibiting and having market stalls and pop-up shops.
Most of my work since moving to Walpole has been variations on the repeat printed textiles but I'm ready now to return to some other mediums that I've always enjoyed such as drawing and printing on paper. When I was at university my desire to make art of some sort overwhelmed my capacity to articulate and produce the ideas behind the work. Now that I have some life experience behind me I've accumulated more than enough ideas and am just now beginning to find the time to begin working through the creation of them. In 2011 I realised fairly quickly that repeat lino printing by hand was a very labour intensive method and not really viable to produce cloth for sale by the meter. I was also worried about getting RSI in my wrists. Now I have adopted a process of printing small lengths for items such as cushions and then using the excess and off-cuts to patchwork together, re-print, embroider, dye and create one-off pictures.
I have a strong environmental ethic and like to recycle and print on second hand fabrics and I also enjoy the unexpected combinations that can be created when using already patterned materials. I've recently started up-cycling t-shirts by printing on the front and adding a label that reads 'Up-cycled in Walpole'. These have sold well at the Walpole Markets and at my latest collaborative pop-up shop

'Pop Skip Jump'

with Liz

Edmonds

and Sarah Walker. This is running over summer in The Big Hair Shop in Walpole on selective dates when the hairdresser is taking a break and we have had a lot of positive feedback so far.
A couple of months ago I registered my new name Little Shed Studio to encompass the business side of my art practice and am planning on expanding my t-shirt range to also include new t-shirts. I also recently opened an Etsy shop online and will be expanding that in the coming months. Though I won't give up my day job just yet, I feel like I'm at a turning point now and that through perseverance and hard work I can make my dream of being an 'artist' become a reality. Years ago I could never have foreseen the opportunities and flexibility that on-line selling and pop-up shops can give people like myself but I'm very grateful for these exciting developments that allow me to maintain a great small town lifestyle.
Readers, would you like to see more? Here is how you can connect.
Keep up to date with all of the Little Shed Studio happenings on Facebook here:
and you can check out the current range available online in the Little Shed Studio Etsy store here: