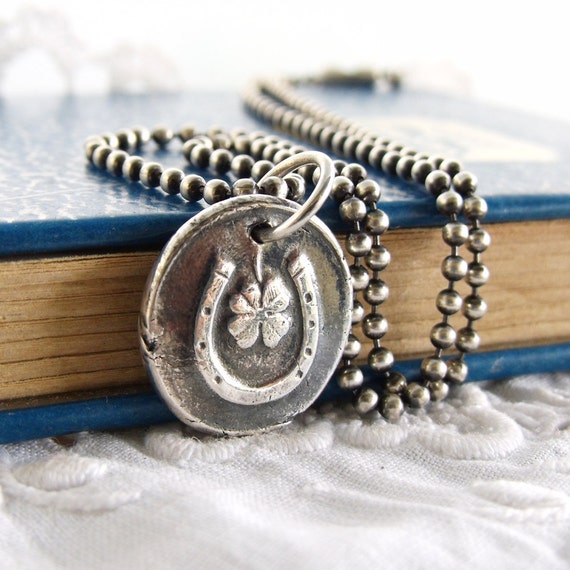 Hello there Friday! The weekend is almost very nearly here.
The weatherman assures me it is going to be a sunshiny sort of weekend, which is something to really look forward too.
Today it is my very great pleasure to re-introduce a Friday Friend, DUSTy Diva and Australian Maker; meet sweet Kathy of Secret Jewellz!

For that unusual piece with a vintage feel, you can't go past these creations. For example, the luscious
Sea Dragon Necklace with Blue Swarovski Sapphire Crystal;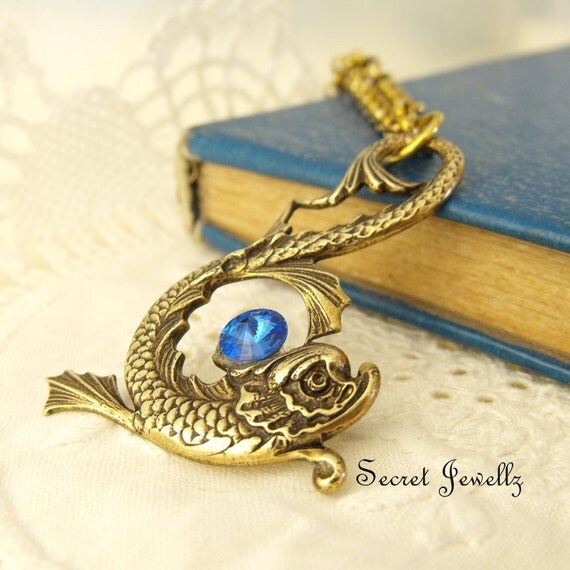 these gorgeous Art Deco Swarovski Crystal Antique Silver Heart Earrings;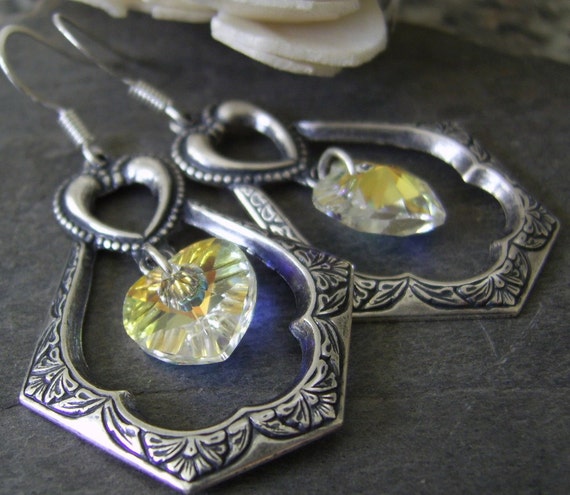 or a personalised Large Vintage Brass Locket Keepsake with a secret message ♥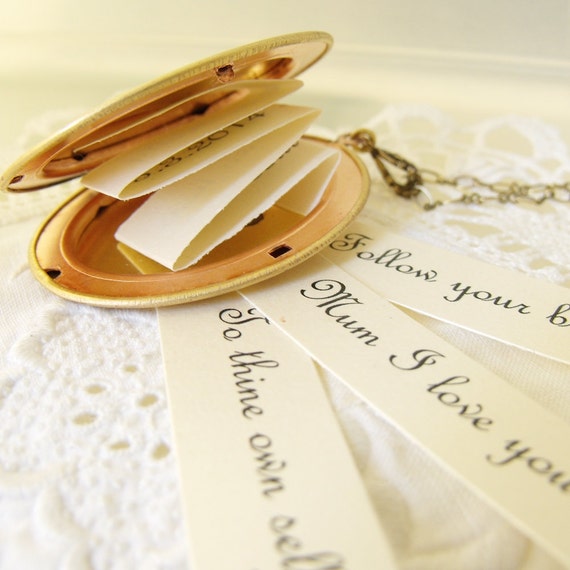 Readers, I would love to share with you now The Secret Jewellz Scoop. Have a simply wonderful weekend everyone x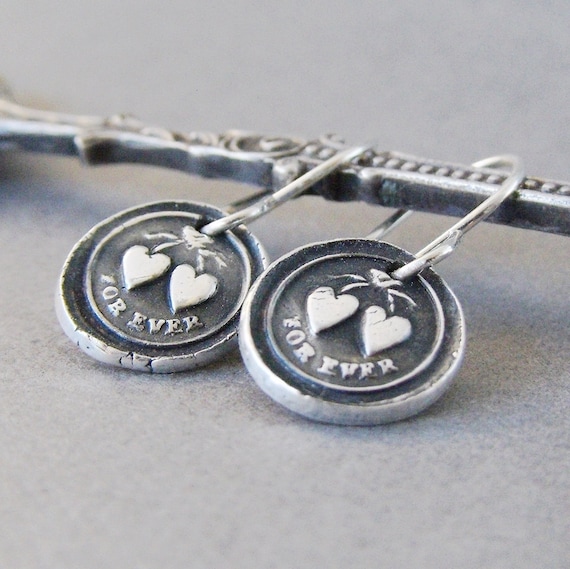 The Secret Jewellz Scoop.
"Putting meaning back into jewellery, from times past to modern inspirations"
Who is Secret Jewellz? Secret Jewellz is one girl on a quest to bring inspirational and meaningful jewellery to the world, utilizing the past and bringing to life timeless keepsakes to treasure and to hold.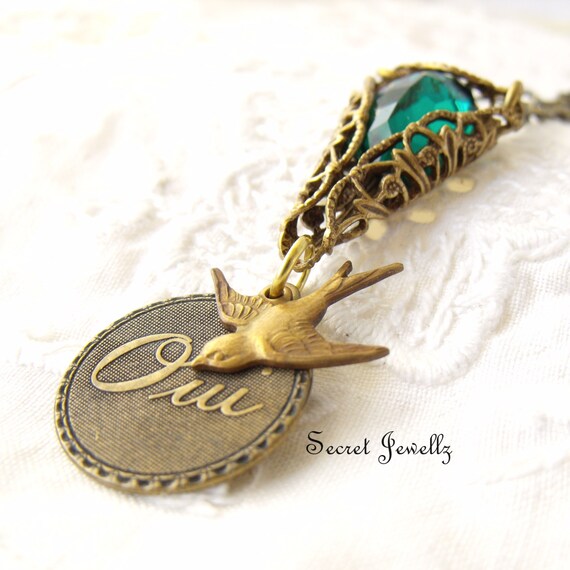 What has Secret Jewellz been up too? It's been nearly two years since being featured on Fridays Friends on Maddabling blog. Thanks so much Samara for having me back.
On that occasion I had wrote I wanted to try pmc clay. Since then I have acquired a second hand kiln and tools over a period of a year and a half to get me started. It's been a slow process, but a worthwhile one.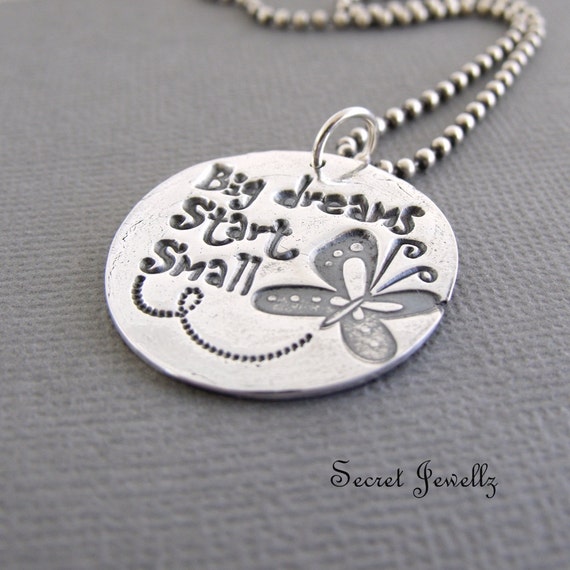 I chose pmc clay because the possibilities are endless just like I said with brass filigree stampings. Once fired pmc clay is .999 pure fine silver. Since my interest always seems to lie in the past I was very interested in wax seals. Especially seals from the Georgian, Victorian and 19th century along with new seal styles.
Each wax seal is unique just like our signature is unique. There is much symbolism and meaning in wax seals. The joy, hope, courage, inspiration, strength and love are but a few of the meanings behind a seal.
This is what i would love to bring to life in the form of a piece of jewellery giving the wearer a token of meaning to last a lifetime or passed onto a family member or loved one.
One of my favourites is two hearts tied together with a ribbon and the word forever engraved under it. \For*ev"er\- for an endless time, for all time, eternity. I imagine letters being sent back and forth with that lovely seal all binding and a testament to true romance, love and friendship.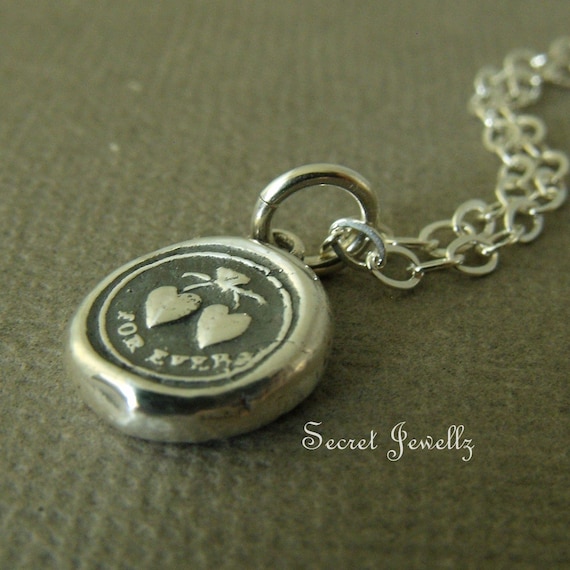 I also wish to use more gemstones this year and into the future. One particular necklace that I love at the moment is this beautiful small piece of amethyst that I've put inside a 1960's steel cage on sterling silver chain.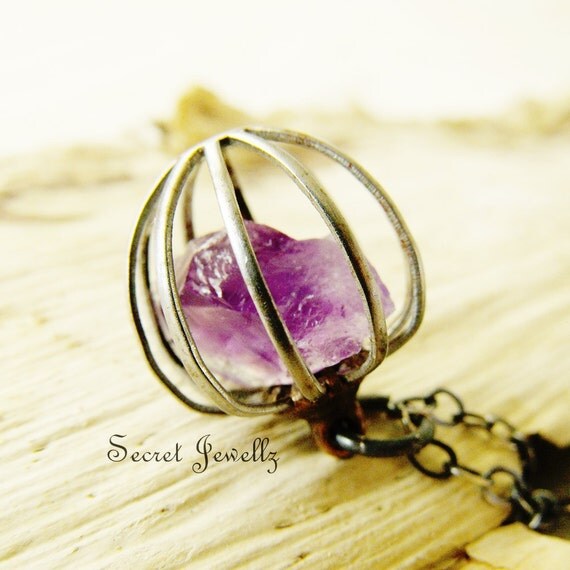 I still make brass filigree but I know that I will always be evolving and changing never settling on one medium but forever learning new techniques or reading up on history.
There never seems to be enough hours in the day for all that I want to do and achieve.
Dear readers, would you like to see more? Here is how you can connect:
Buy lovely things on Etsy here: