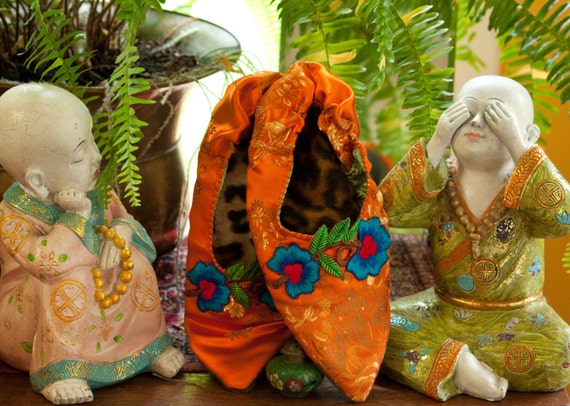 Hello there lovely Maddabling readers, how have your collective weeks been? It's Friday and I am very much looking forward to the weekend, a trip to the hairdressers, a spot of op-shopping and perhaps a social skate if time permits.
This week I am thrilled to introduce a new Friday Friend and very talented West Australian maker - Denise of Dionisiadesigns.
Dionisiadesigns
Denise creates using a
n eclectic mixture of antique and vintage reclaimed and recycled fabrics that she turns into quirky fashion pieces. Her designs are East meets West and her current passions are to create ladies slippers and little girls shoes. Let me share a few favourite pieces with you now.
These
Hydrangea Ballet Slippers
are just darling, they are made from an original 1940's pattern and are so exquisitely and delicately detailed.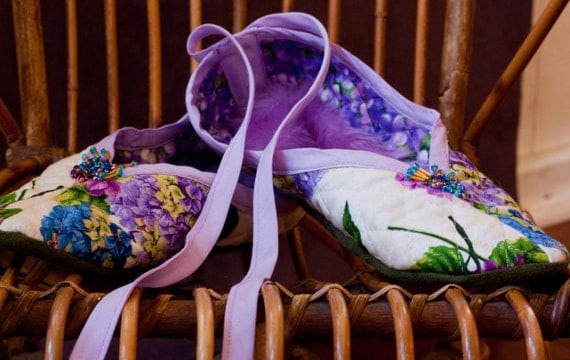 For something completely different now, Doris Day slippers. Made as a custom orders to fit your feet, choose from an array of available fabrics.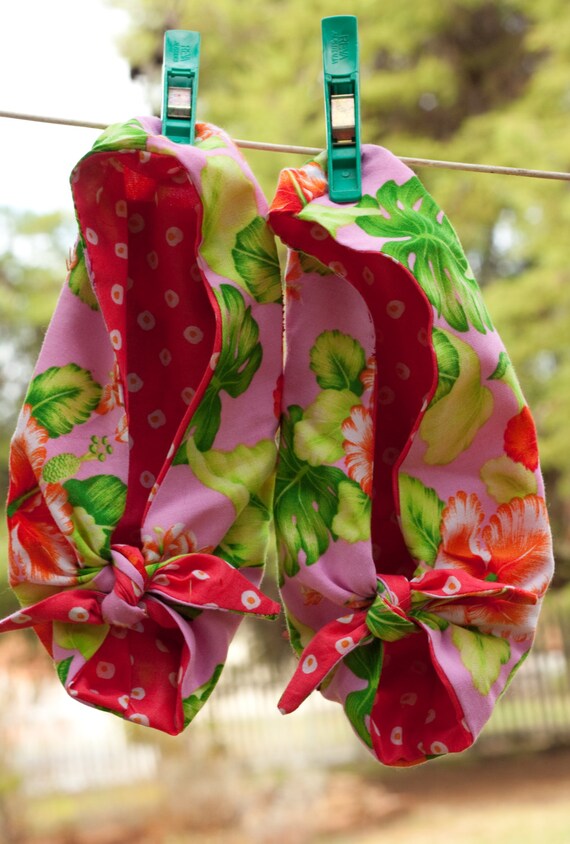 Last but not least, I love these
Exotic ladies Chinese Silk slippers.
Just wow!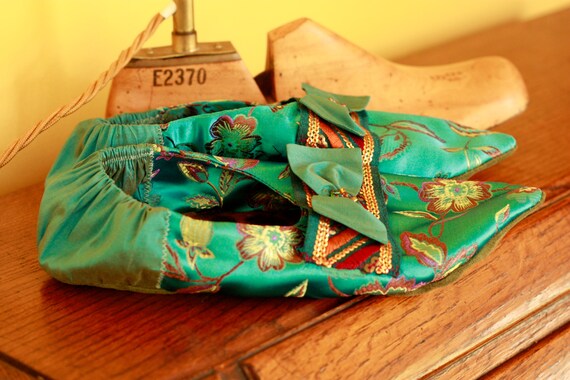 Readers, I invite you now to pop your feet up (perhaps day dream that they are encased in a pair of these gorgeous slippers) and read The Tale of Dionisiadesigns. Have a fantastic weekend and I hope to see you all on Sunday for the weekend blog post xo♥
The Tale of Dionisiadesigns
Where did my journey begin... My
journey began in the 1950s. I still have vivid memories of afternoon teas my mother hosted in Donnybrook, a country town in Western Australia. Elegant women, beautiful clothes, manicured red nails, red lipstick, cigarettes, Bex Powders and beer chasers with Guerlain Jicky and Chanel No 5 thrown in for good measure! I know I was acutely aware of colour and texture even then with delicious smells somehow intertwined within the whole childhood experience.
My Inspiration...
I always enjoyed art classes and sewing at school and in later years when I was studying to become a Business Education teacher I spent most of my time upstairs with the Art students doing Leather work, throwing pots and studying Art Appreciation – so much more interesting than learning how to take an Imperial 66 typewriter apart and put it back together again!
A couple of years ago I came across an old pattern for ladies' slippers, which coincided with me finally buying an electric sewing machine (after my old Singer treadle gave up the ghost) and that is how my passion for making the slippers came about. I have always been into recycling and my house is filled with, as is most of my wardrobe, someone else's cast offs!
I recycle fabrics where I can and use Fair Trade where possible in my designs. I love incorporating as many colours and texture into my creations as possible and tarting them up with embellishments and turning them into little individual pieces of art. Sometimes I feel like someone else is working through my hands because I don't know where the creativity has come from.
I learnt felting when I was working as a volunteer at a Camphill Community in Northern Ireland in 2008/2010. (Google Camphill) They are communities set up worldwide for people with Special Needs and are based on Rudolph Steiner's philosophies called Anthroposophy. I also had the opportunity to have one on one Anthroposophical Art Therapy classes. Steiner believed that colours speak a language more universal and archetypal than any spoken word and that colour heals and strengthens the soul.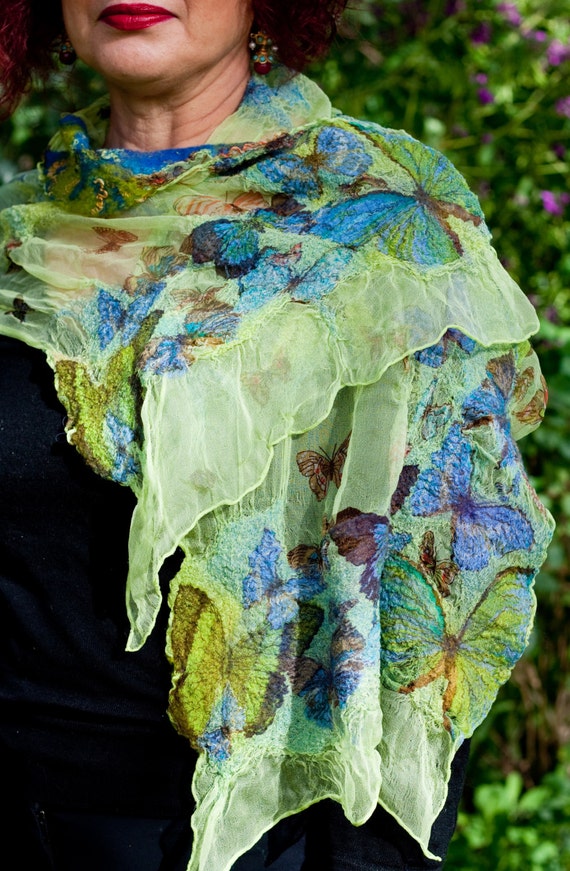 I taught myself Nuno felting a couple of years ago, but I prefer making felt and incorporating more colour and definition into it, hence the felted collars. I am now a Special Needs teacher working with teenage students and I teach felting to them. It is so tactile and they love the suds and warm water and everyone regardless of their disability can join in. It is also very calming for the mind and it is interesting to see how relaxed the students become after a few minutes of felting!
Favourite Piece...
My personal favourite piece is the Pansy collar I felted (it isn't quite finished). I love the way you can blend wool fibres and silks to come up with interesting shades and combinations.
My future plans...
Hopefully in a couple of years time I will end up in Daylesford in Victoria where both my children plan to settle and set up a little market stall selling my exquisite creations, wearing second hand clothing, red lipstick, red painted fingernails, red hair and wafting in a cloud of Patchouli!
Dear readers, do you want to see more? Here is how you can connect.
Browse or buy on
Etsy
here:
Dionisiadesigns
and become a follower on
Facebook
here:
Dionisiadesigns