Hello dear readers and welcome to Friday ! My goodness it has been cold in my part of the world this week - I believe there was even a light snowfall on the Stirling Ranges not too far from here. What a change this weekend will bring with a return to warmer spring weather, perfect for a light bush walk somewhere to take in the amazing flowers that grow here on the Southern Coast.
This week I want to introduce a young Australian Etsy creator, seamstress and fashionista - meet the incredibly talented Cassie of Make Amend !
Cassie describes "Make Amend" in the most humble way - "I'm seventeen, and I just graduated from high school. I design, make and sell vintage clothing for my label Make Amend. I may not know so much about the ins and outs of fashion, but I definitely like what I see in Cassies' creations - they are feminine with a modern yet vintage twist - I have really enjoyed researching the gorgeous dresses that Cassie makes for this blog post. Here are a few faves that I have picked out to share with you. I hope you love these as much as I do.
Dear readers, time to turn the virtual pages of the glossy fashion spread that is the Make Amend Fashion Feature. I hope you all have a lovely weekend..... I will see you all next week for a new edition of Wednesday Wishes. I also hope to publish soon a special blog post about the DUST Team Craft Swap I recently undertook with Anne of Laugh Land on Etsy. Take care and remember stop and smell the roses xo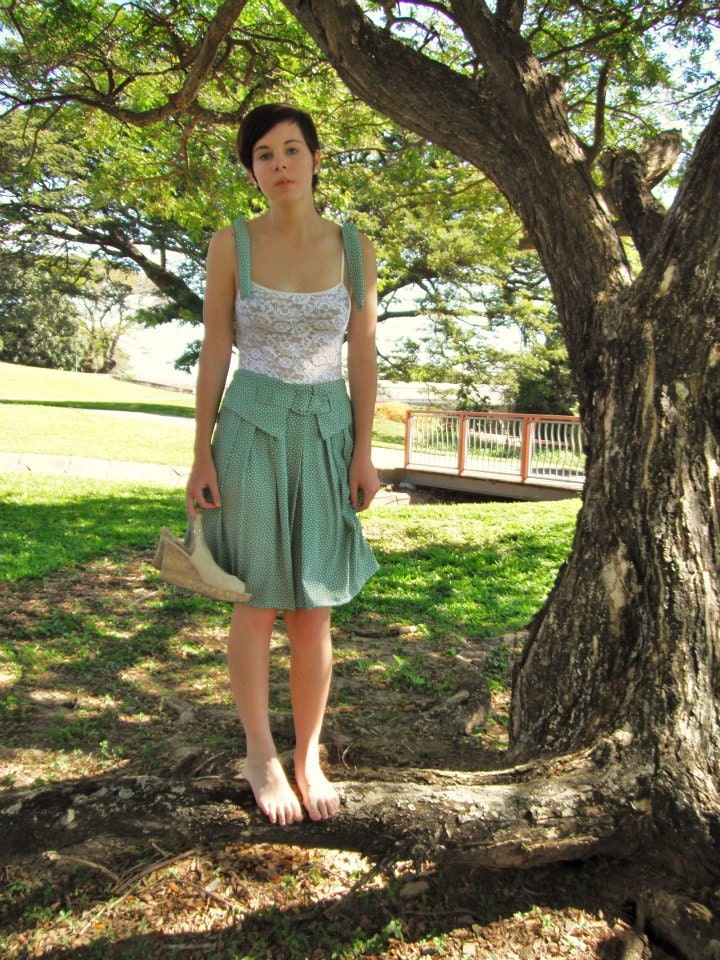 The Fabulous Make Amend Fashion Feature
Who is Make Amend?
Make Amend is the name of my vintage fashion label. It represents my passion for unique fashion and the styles of yesteryear, and is my outlet for creativity in the form of fashion and accessories.
How and When did your handmade/artistic journey begin ?
I have always been artsy my whole life, but the fashion side of things really took off in my senior year of high school, 2011. I had started redesigning vintage clothes for myself just for fun, and my art teacher encouraged me to apply for the Youth Arts Queensland program Starburst. I was successful, and won funds to develop a line of clothing and start my own market stall as well as mentoring assistance from other local creatives. From here, everything took off - I started doing more and more local markets and fashion shows, selling online at Etsy.com and now have my own stockist in Japan!
What inspires you ?
I am inspired by beautiful fabrics - I love great colours and interesting patterns. I scour through op-shops and I find that once I see a garment, all the ideas just starting coming to me with how I can redesign it. I love learning about the past and am inspired by the classic styles of vintage fashion. Like any girl, I also love a good shop, and I love that combining vintage styles and a modern twist can create something really unique and special.
What mediums do you work with - do you have a favourite ?
I work with vintage clothing and recycled materials from op-shops, redesigning and remaking them into new apparel and accessories. Making dresses definitely has to be my favourite - nothing beats a cute handmade dress!
What kind of things do you make/create ?
I feature mostly womens clothing - skirts, dresses, tops, pants, skirts, shorts, and leotards. I also have a range of handmade accessories such as headpieces, headbands, clips, bows and tie-dyed socks.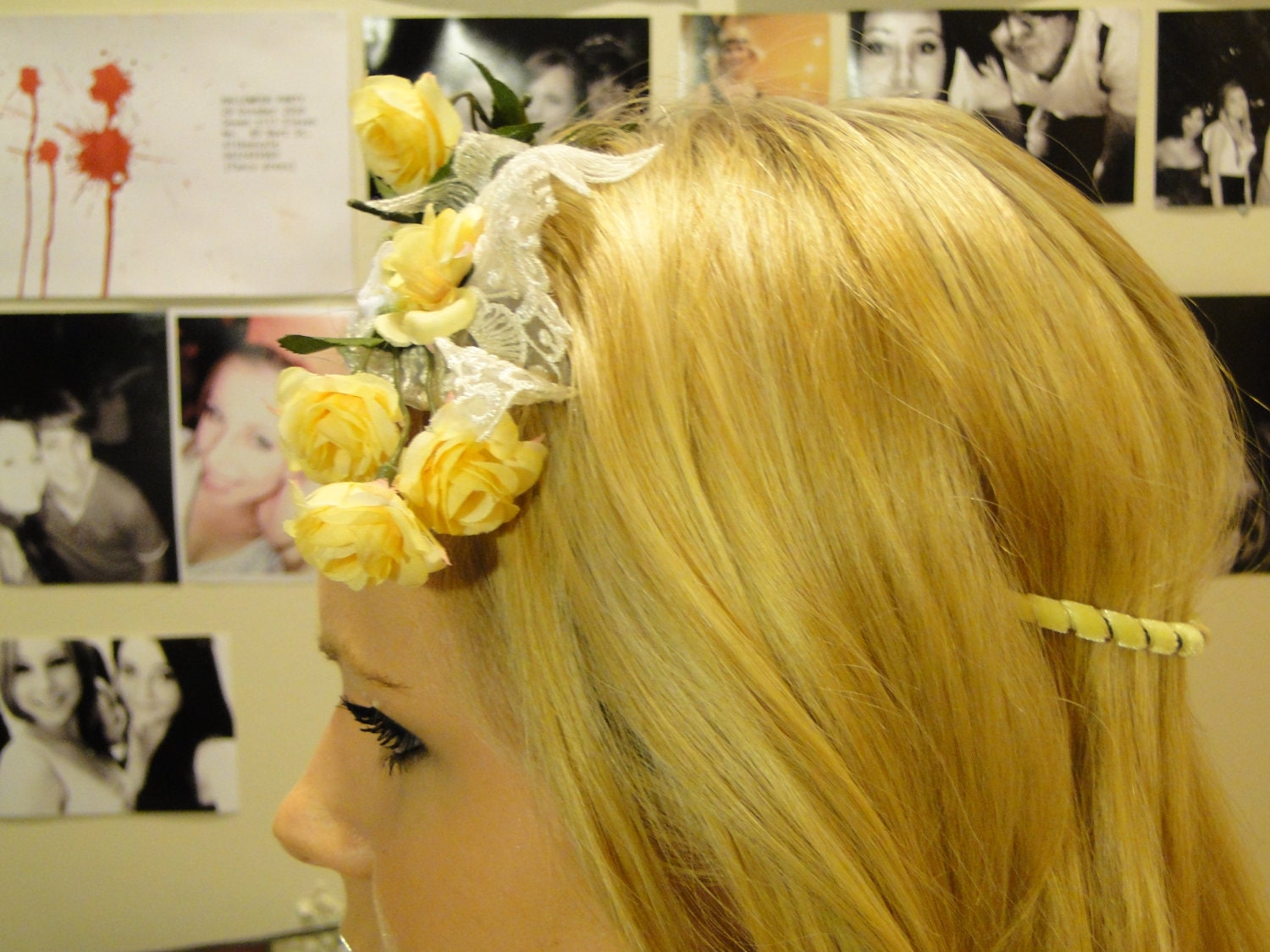 Do you have a favourite piece that you have made/created ?
I love my tie-dyed socks - they're a fun accessory and they remind me of my school days, getting in trouble because they weren't the dress-code white!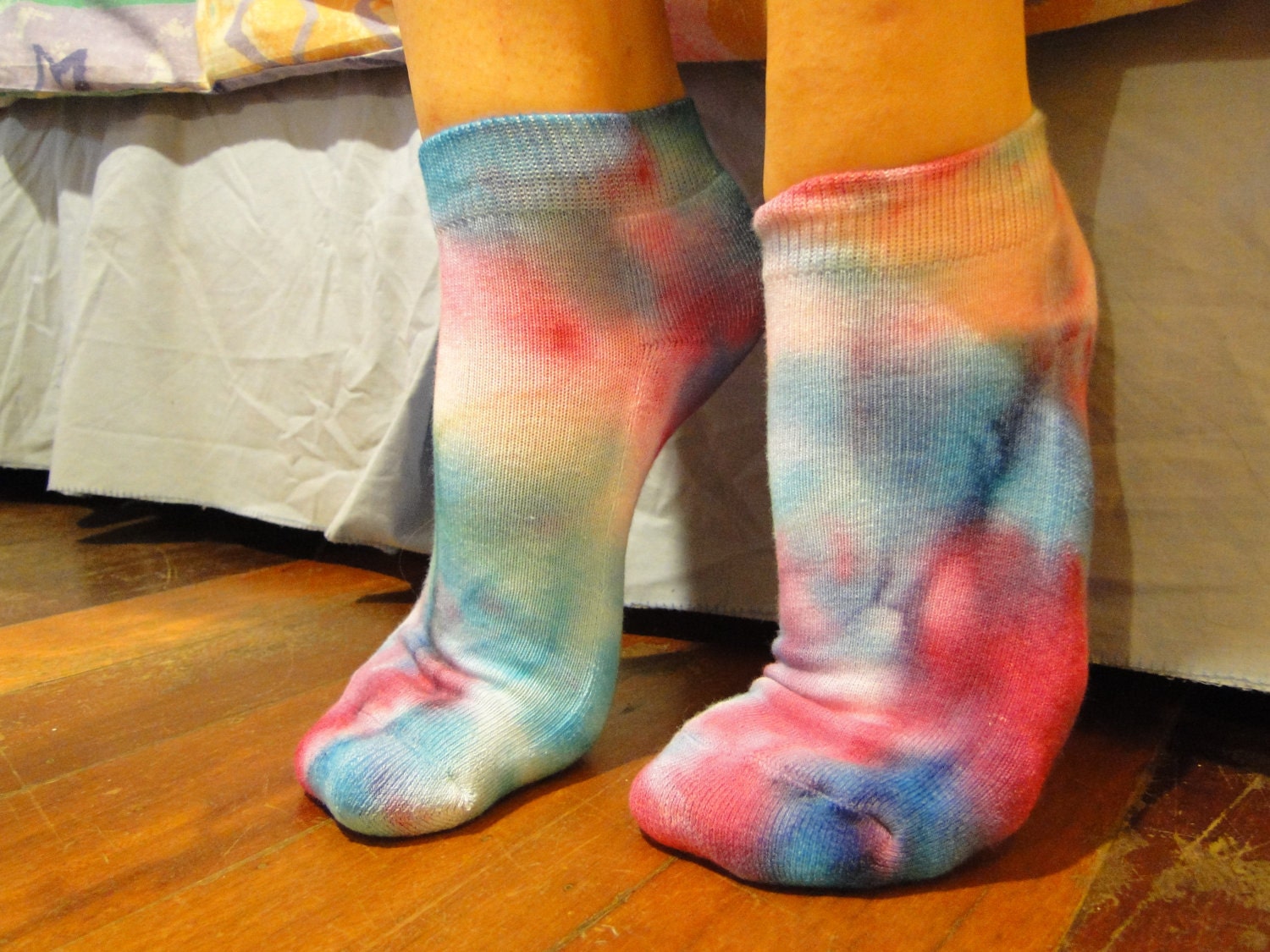 What are your future plans/dreams/aspirations ?
This is my first year doing Make Amend, and I am loving it more than ever. Its a balancing act with my full-time office job, so my main goal is to switch things around and work less and do Make Amend more! I want to expand my etsy store and build my own website, have more stockists (all around the world!), have a real-life store full of handmade and vintage treasures, and most of all, just do what I love.
Dear readers - want to share more of the Make Amend Adventure? Here is how you can connect :
Buy lovely things on Etsy here: www.etsy.com/shop/MakeAmend
Follow the Make Amend Blog here : make-amend.blogspot.com.au/
and become a fan of Make Amend on Facebook here :
www.facebook.com/makeamend.cas